The new Amazon Kindle Voyage is undoubtedly the best e-ink reader till 2014, however, it doesn't mean this is a perfect product. There are some bugs existing on this digital reader and I will talk about them in an insightful review. This post will mention the most popular bugs that appear on many Kindle Voyage devices.
I've used the Voyage for just over a week and I've encountered this issue at least 5 times. When I wake up my device from sleep mode, I am often stuck with the current application. For example, when I am reading a book, I just can turn pages and navigate within the book, any attempt to come back to home screen or go to settings will return this error: "Application Error – The selected application could not be started. Please try again.". I tried to restart the device by holding the Power button for around 7 seconds and press on Restart, but the Voyage wouldn't respond at all. The annoying error would appear again and again.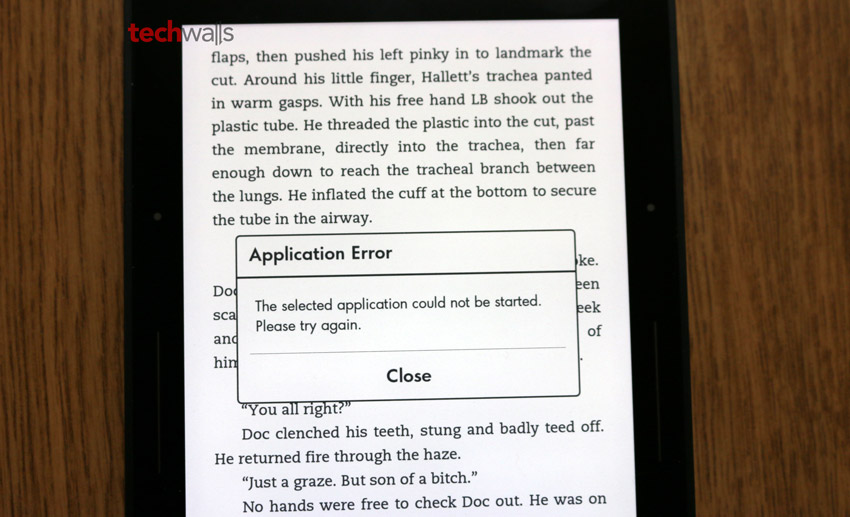 You can check out the video below to see the error clearly.
A temporary fix would be doing a reset the device by pressing and holding the Power button for 20 seconds. Wait for the Voyage to start up and everything seems to be fine, … until the error shows up again. I am not sure where the issue comes from, it seems like this happens everytime it loses connection to my home Wi-Fi. So I tried putting the Kindle closer to my router. Besides, I did a factory reset on the device by going to Menu -> Settings -> Menu -> Reset Device. The error hasn't come back since then.
Hopefully the trick will be useful for Kindle Voyage users out there. Let me know if you had the same issue and how you fixed it.
Disclosure: We might earn commission from qualifying purchases. The commission help keep the rest of my content free, so thank you!