As you all know that the famous game called Flappy Bird was removed from the app stores of both Google and iOS by the developer but the fact that the game made the developer earn $50,000 a day is not just something that won't catch someone's attention.
The developer of the game didn't even go through some serious advertisement like selling t-shirts with printed pictures of Flappy Bird just like the developers of Angry Birds did and even then he was earning a lot more with just his commissions.
As a result to that, a lot of others developers have come up with their own version of the game and sadly both Google and Apple have been rejecting all of these games starting with the name Flappy. A game developer named Ken Carpenter came up with his own game called Flappy Dragon for iOS which was rejected by Apple with the following message that the name of his game is attempting to leverage the popularity of a famous app, to which the developer replied through a tweet that which app he was trying to leverage as there is no game by the name of Flappy bird in the stores now.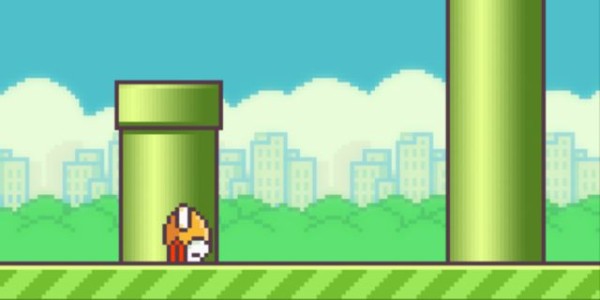 All the other developers with their new Flappy named games are also being rejected, which is unfair as when the original Flappy Bird was on the app stores there were a lot of knock off of the app and now that the developer has removed it, after the amount of Publicity and the Criticism that he got from it, other developers won't be allowed because of that. There are a lot of other old Flappy Bird knock offs still available in the app store but they won't be able to pull a huge profit out of their games as the original Flappy Bird did which was really addictive and a challenging game and not a lot of players are even able to score well, which makes it even more challenging.
So any developer who is still working on a Flappy Bird game should probably stop as none of the apps stores will accept it.
Disclosure: As an Amazon Associate, I earn from qualifying purchases. The commission help keep the rest of my content free, so thank you!