On Wednesday evening, Apple enthusiasts worldwide heard the news of Steve Jobs stepping down from his position as CEO of the technology giant. The initial reaction from many was surprise and sadness. However, it is known that Jobs has been suffering from Pancreatic Cancer. Because of this, he has been on medical leave since the beginning of this year. Tim Cook, Apple's current CEO, took his place during the medical leave and now replaces Jobs' position. When you look at it in a different perspective, have we been "without" Steve longer than we thought? That seems like the case. We should now, however, take a look at how Apple lives on without Jobs.
He's Not (Really) Gone
One fact that seems to get lost in the media hype is the fact that Steve Jobs didn't quit the company. Jobs will still be an intricate part of the Apple staff. For Steve Jobs' current position, he will still be the visionary of the company, overlooking business operations, and offering advice for the current Apple team. To think that Jobs is gone from Apple is ignoring the fact that being CEO doesn't mean you have complete say over operations. Well, at least that's not how Apple operates. Apple kept the feel of a new company while still having the experience. How is this done? The company makes sure to include the team in decisions, the hallmark of a startup, while still being the standard in modern technology. Few, if any, companies can say that.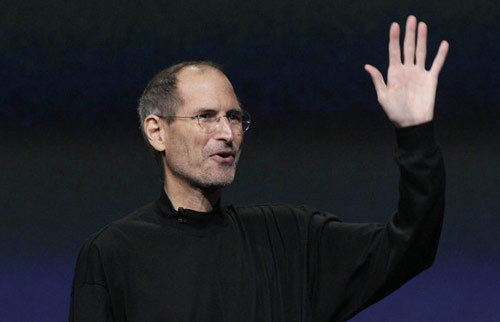 Apple's 'Trust Fund'
Here's a question for you, when was the idea of the iPad first developed? Most people would say maybe sometime after 2008, however they are off by a couple of years. Apple has had the idea of the iPad since well before the iPhone, most likely sometime in the late 1990s to early 2000s. The iPad isn't the only device with this similarity. Steve Jobs has hundreds of patents (313 to be exact), including ideas that have been on the drawing table for years. Coupled with the fact that Apple popular is large and growing, it seems that Apple has a form of company security for years to come.
How This Affects Competitors
In terms of the stock market, investors seem uneasy about the current situation. Many investors feel that the change in command can point to a disinterest in certain Apple products. Investors can breathe a sigh of relief, however, in the fact that Steve Jobs will continue to have a say in Apple. We could have definitely seemed a different situation play out if Jobs wasn't in the picture at all anymore. Apple has been in this situation since January, the current developments are formalizing the operations. Time will tell if investors and customers will find the current news irrelevant to their perception of Apple.