According to a report published by AllthingsD, Apple is planning a media even that will take place in late January. Rumors have indicated that Apple will announce plans to publish ebooks.
The important media event will be held in New York City, and will address the publishing company, not consumers. The actual date has not been announced.
Apple bigwigs won't discuss the event, other than to say that SVP of Internet Software and Services – Eddy Cue – is involved. He's responsible for a big chunk of Apple's media units: iCloud services, App Store, iBookstore, iAd, and the iTunes Store. Speculation by various sources indicates the event could be related to either advertising (iAd) or ebook publishing.
It is also possible the announcement will address a new head of the mobile advertising unit, vacant since Andy Miller left in the summer of 2011.
On the Apple device front, 2012 looks like an exciting year. Not much changed last year, hardware-wise. That means we can probably expect some major changes to look forward to this year.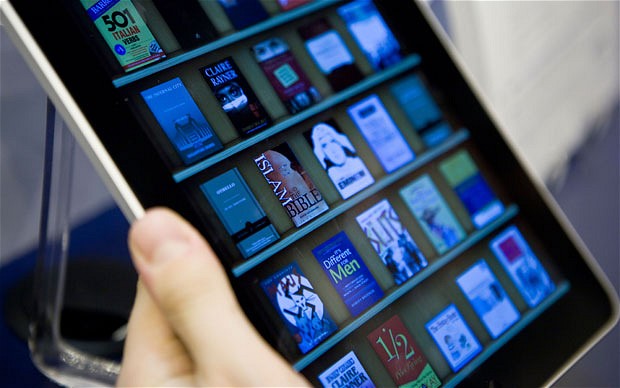 It's possible iPad 3 will come out the same time as iPad 2 did – so sometime in late February or March. Retina Display, a slimmer design, and a longer-lasting battery are all possible changes we could expect. An upgraded processor and Bluetooth 4.0 might be on board the iPad 3. It's hard to anticipate changes, given that Apple doesn't really have any competitors in the current tablet market.
Is 2012 the year iTV will come out? If so, we'll see a tv set, along with associated iCloud support, Siri controls, and a full App Store.
A late fall release of a new iPhone – iPhone 5, essentially – powered by an A6 processor is possible. A new case with a larger display would be a realistic expectation. We've seen previews already, when everyone was talking about the iPhone 5 last year.
It's hard to make predictions concerning the iPod. Sales are languishing, and there were pretty much no changes made to the media player in 2011. Overall, the iPod line doesn't make up much of Apple's overall revenue. That doesn't mean it's not important, but future changes could potentially involve discontinuance of the iPod classic and maybe the shuffle player. Changes to the iPod touch could make it more like an iPhone 4S when it comes to processing power and wireless radios. An overhaul to the nano could introduce Bluetooth to make it compatible with wireless headphones and maybe even allow a live connection between it and the iPhone.
The Mac division will probably see big changes in 2012. It's likely we'll see a 15-inch MacBook Air, as well as improvements to the rest of the Air lineup, such as improvements in storage and battery life. iMacs could get a facelift, since they haven't been changed in a while. The Mac mini might get minor changes as well.
All of this is pure conjecture, since Apple won't actually discuss future tech announcements. It wouldn't be the same company we know and love, if they did that, right?
Source: AllthingsD
Disclosure: As an Amazon Associate, I earn from qualifying purchases. The commission help keep the rest of my content free, so thank you!