New rumors about Apple continue to spread across the Internet, this time pointing to the company's effort to develop a wireless charging technology for the iPhone and iPad product lines.
The rumor began to circulate across the tech world after the Cupertino-based company released its most recent fiscal quarter report.
The concept of wireless charging is not entirely alien to us, however. It has been introduced to various gadgets for quite some time now and the idea only popped up in the minds of Apple engineers long after Samsung and other Android device manufacturers integrated the technology into their respective offerings.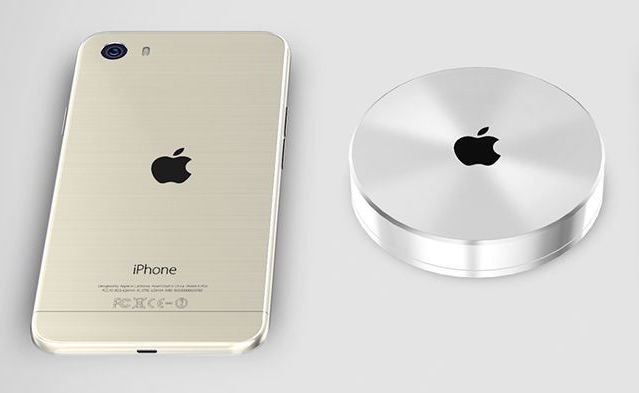 Apple is also not new to the concept of wireless charging. Its smart watch product, dubbed Apple Watch, has been equipped with the wireless charging technology. The reason for the delay with an iPhone or iPad wireless charger could be supposed as an inevitable consequence of Apple's search for a cutting edge and high-quality technology that would form the foundation of the product while eliminating technological obstacles.
That means the tech giant seeks technologies that would enable continued charging process even if the phone is taken far away from the wireless charger. This and other factors pose great challenges to the wireless charging concept at present, so it's good though that Apple wants to overcome it despite the delay in its developmental plan.
The goal is to make wireless charging for the iPhone and iPad gadgets more convenient than with other smartphones and tablets out there that already support the technology. Imagine getting stuck in your bed or in the sofa because you could not distance yourself from your handset that is being charged wirelessly on the wireless charging matte.
Read also: What we know so far about the rumored iPhone 7
It is a physical restriction that Apple must come to address in order to make a really game changing product that's both appealing and convenient to consumers who deserve nothing less. This technical barrier is probably what makes other wireless charging products less attractive to users because they could not move freely while they are stuck to their handsets attached to a wireless charging matte.
Given the time it would take for the technology to complete the development phase, it is hard to expect the product to arrive anytime this year. Tech pundits estimate its rollout in the next year. Around that time also, a successor to the much anticipated iPhone 7 will have hit the store shops.
Disclosure: As an Amazon Associate, I earn from qualifying purchases. The commission help keep the rest of my content free, so thank you!