Amazon has been in the news a lot lately. First off, Amazon has released Amazon Prime Music, allowing subscribers to be able to enjoy a various selection of artists, all a part of a growing selection, for free both online and offline. Now, the online commerce website is set to release a phone under their own brand this week.
When exactly is the release set to occur? Many individuals are pointing to Wednesday the 18th of June, when the company is set to have their press event. What is expected to be released with the phone? When will it be available for you to enjoy? That is what we will cover today in this article.
Characteristics of the Phone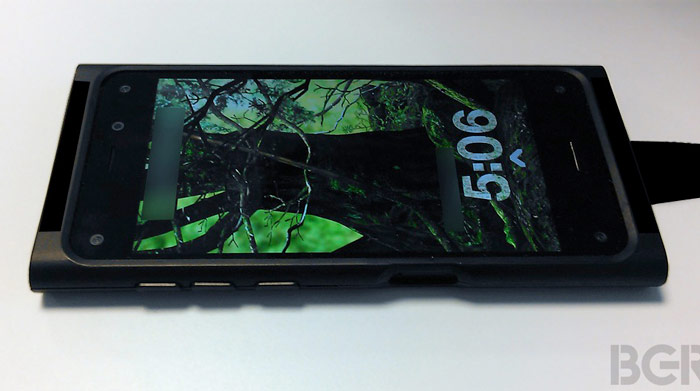 The biggest feature of the Amazon Phone that many individuals are looking forward to is a 3D interface that wouldn't require glasses to benefit from. Some find this a feature that is modern, while other individuals look to this is mostly a novelty or one that the market really isn't requesting out of phone makers.
Other reports point, instead, to a face tracking software in the phone that would allow it to know when the phone is in your face-view to turn the screen on or to turn the screen off if it isn't in your face view. This is found in many Android phones already. This is expected to be the biggest draw to the Amazon Phone, at least at face value.
Photos are courtesy of BGR (Boy Genius Report)
Amazon Phone Carriers and Pricing
We aren't looking at a device that will look for exclusivity in either pricing or availability. Amazon Phone will certain find a happy home in either a CDMA partnership with Verizon or GSM partnership with AT&T, or very likely both. We wouldn't be surprised to see a Sprint release soon after either. Price would certainly be in the realm of affordability, due to how the days of phones debuting at $300 has long past. I predict a price point in the ballpark of $50 – $99.99 on release.
More About the Press Event
We certainly look forward to the Amazon Press Event to be one that includes a couple of updates to some of their existing product lines, including the Amazon Kindle line. Whether or not there will be more than a simple acknowledgement of the latest updates to the Amazon Prime subscription, aside from Amazon Prime Music, is debatable and I predict that Amazon doesn't have much up their sleeves in that department after their latest news.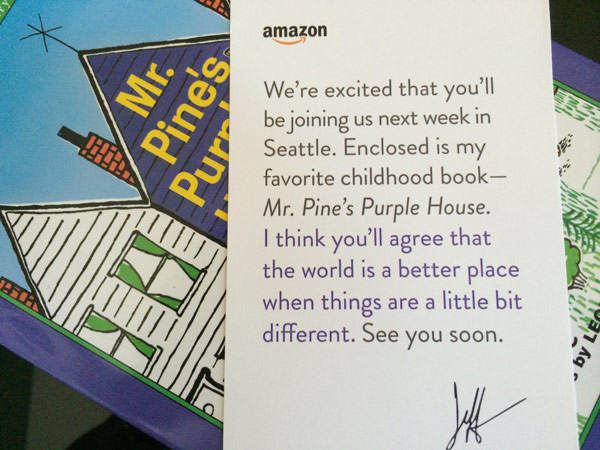 However, that doesn't mean that this will be a boring event. The invites pictured above speak for themselves, this will be an interesting Amazon press event to say the least. Several sources point to a possible revolutionized way that Amazon integrates shopping into their current and announced products along with how shopping is currently facilitated in their online store. If such news is true, that will be a ball in the court that Amazon has full reign in revolutionizing. Amazon is a leader in online shopping and the press event this Wednesday will be where Amazon can flex their power muscle.
As we can see, Amazon is certainly working to enhance more of its brand outside of the commerce realm. With Amazon Prime Music, we aren't looking to a commercial product due in part to it being a free addition for subscribers, not necessarily a draw for subscription in the first place.
The Amazon Phone, along with much of Amazon's other products, are priced at a level where Amazon isn't looking for a profit more than just a great, well-priced product for their customers. What are your thoughts on the latest Amazon Phone? Do you feel that it would have a strong customer response or simply fall by the waste side? Let us know in the comments below.
Disclosure: We might earn commission from qualifying purchases. The commission help keep the rest of my content free, so thank you!