Finally, we can report with confirmation that Amazon is launching its three-dimensional smartphone on June 18 after several months of rumors about its launch date and 3D specifications.
According to fresh reports and leaks coming in, the smartphone, whose name is yet to be known, has four infrared cameras installed on the front of the device to scan the face of a user in order to project a 3D effect. But there are only vague details as of this posting about how the device will perform the scanning using certain user interfaces.
Read also: Amazon to challenge giants Apple and Samsung with its own smartphone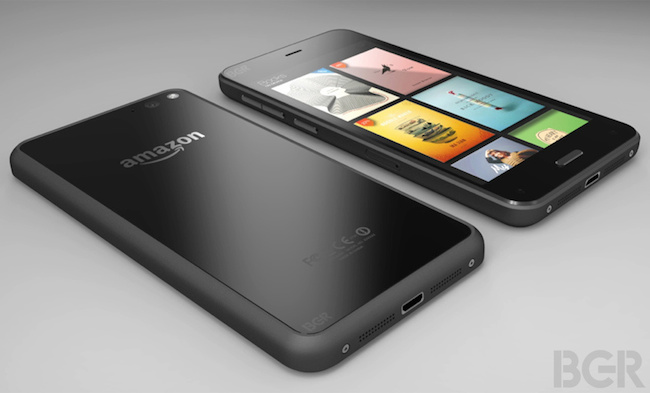 The device will run a fork Android version, the FireOS, which will be unboxed with some built-in apps that take advantage of the 3D effects. It is also believed to be sporting a 4.7-inch screen with 720 pixels in resolution and built with a Qualcomm Snapdragon chip. The device will have a 2GB of RAM, according to recent reports and leaks. Aside from the four front-facing IR cameras, there will also come a 13MP main shooter and another front-facing camera.
Presumably, Amazon will use a face sensing system as a means of tracking the motion of the head in order to produce stereoscopic effects to display from an LCD screen, thus the 3D effect. As you can see from the video below, sample users are tilting their head left and right, suggesting that the smartphone works to browse and open panels through this set of movements.
The accuracy and response speed of the device will be enabled by the use of gyro sensor and accelerometer. Okao is rumored to supply these technologies, but Amazon has yet to confirm that. Consequently, the 3D smartphone will not need the supplementary glasses for users to enjoy its effect, and this is what makes the mobile device unique from any other 3D gadgets. What's more, the 3D functionality is said to be able to detect a user's age and gender.
The head-tracking system in particular is of interest to developers to seek new markets for their products, and Amazon is banking on the technology to gain wider market footprint for its new mobile device. Developers can build apps that leverage this head tracking functionality, such as customizing certain apps to be opened when head is tilted to the left and another app for the opposite direction.
Reports have it that Amazon will initially introduce just a few couple of gestures when it launches the 3D smartphone, but did not disclose what these gestures will do in effect.
Amazon did not say anything about the pricing of the phone, we'll find out on the 18th.
Disclosure: We might earn commission from qualifying purchases. The commission help keep the rest of my content free, so thank you!