In its latest round of Spring Cleanup Google has waved a red flag on quite a few of its services including Google Reader – the RSS reader service which was launched back in 2005.
A service used by millions of people over the years across the globe, has seen a steady decline in usage claims Google and because of this it has set July 1, 2013 as the day the service will breath its last.
The decision will leave many users specially the news junkies across the globe stranded and looking for alternatives. We have put together a list of our favorite alternatives that you may use if you are one of those affected by Google's recent decision. Considering the rise in smartphone and tablet apps we listed alternatives that have both web accessibility as well as apps for Android / iOS platforms.
NetVibes
NetVibes offers an interface similar to that of Google Reader and in case you have used iGoogle you will be able to configure an interface that will give you the feeling of an iGoogle-homepage. NetVibes offers apps for both Android as well as iOS platforms where you will be able to sync your feeds.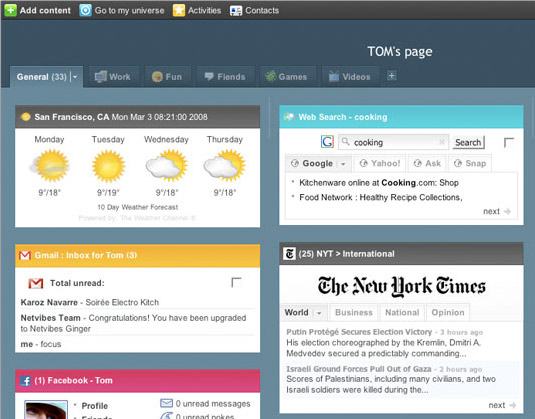 NewsBlur
NewsBlur is no different when it comes to the Google Reader-like interface. But, this one is a lot more refined. The great thing here is that once you create an account and subscribe to your favorite sites you can read them on any computer just like the Reader. NewsBlur also has Android and iOS apps where you will be able to sync your feeds.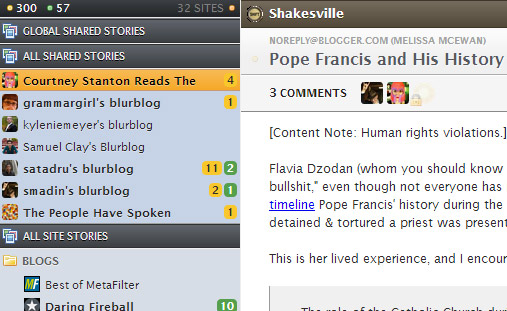 Feedly
Feedly has been gaining a lot of popularity but, it has an interface that Google Reader users are not familiar with. Newspaper reader would find this service quite comfortable. All you need to do is download a Firefox or Chrome browser extension and start using it.
Even though the reader has been syncing with Google Reader and the feature will become useless soon, there is plenty more that Feedly offers and brings to the table. Feedly has a set of features sites from across the web categorized from Android to Apple to Business, etc. Subscribing to these is as easy as a single click. The "Save for Later" and "History" function would let you read things later.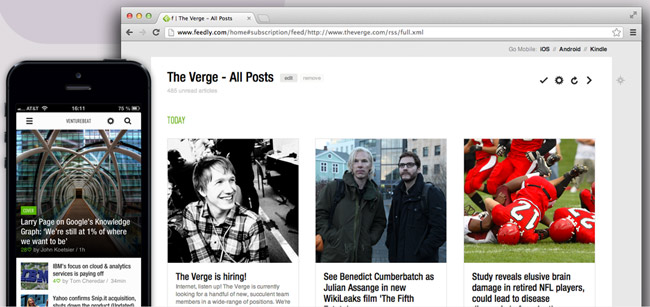 Feedly mobile apps for Android and iOS are available for free but, the limitation here is that you will not be able to sync your feeds between browser extensions and mobile apps.
Pulse
Made for news junkies, Pulse News comes with an intuitive touch interface and has been specifically made for all those 'on the move' readers. With sites laid out vertically and feeds coming in horizontally, going through feeds from a specific site is quite easy. Pulse comes preloaded with some of the most popular websites and you can add them to your Pulse home screen for quick and easy access. You even have the option of adding new websites by finding them by keywords.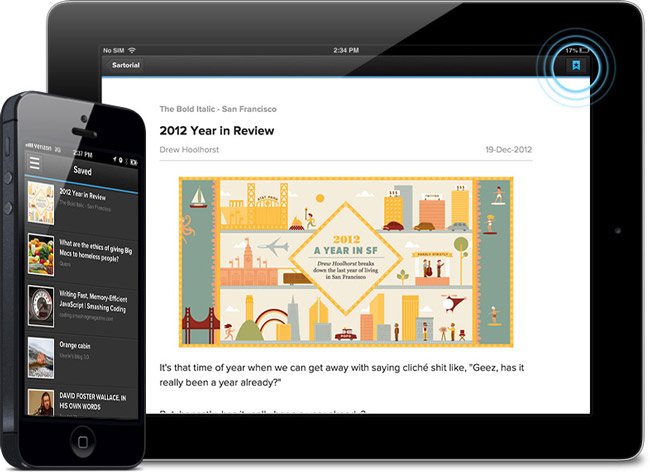 Pulse is available for both Android and iOS platforms
Flipboard
Flipboard is only available for mobile users – Android or iOS. Since its launch Flipboard has garnered immense following of news readers as well as social networking junkies. Flipboard lets you organize content of your liking and allows you to flip through it like you would when reading a magazine.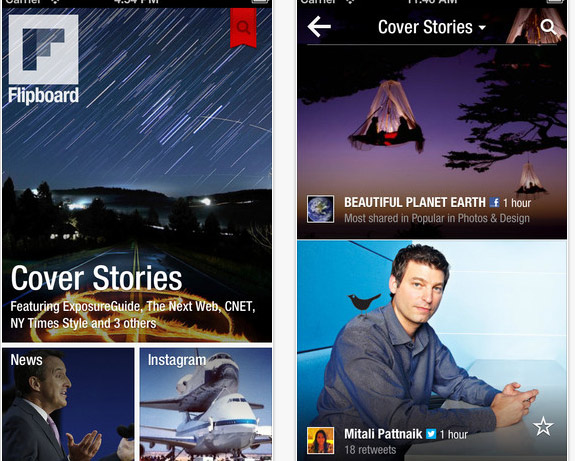 Flipboard has been made for touch devices allowing you to browse through your social networking accounts and news feeds through an intuitive layout. This app is also loaded with default categories like News, Technology, Business, etc. with the option of customization readily available. We would say that Flipboard's magazine-like layout makes it a lot more user friendly and with a lot of content options to choose you may not need another app alongside Flipboard.
Disclosure: We might earn commission from qualifying purchases. The commission help keep the rest of my content free, so thank you!