After installing Adobe Lightroom on my new Windows machine, I tried to import all of my photos to the software and it actually worked pretty well in the first few times. However, when I added another folder to the library, the import dialog showed up as usual but it froze immediately.
The Lightroom software was no longer responding and it asked me to close it or wait. I thought that it might be caused by a large number of images on my hard drive (more than 10,000 files in this folder), so I waited for a while but nothing changed. Then I tried to add a folder with just a few images but the software still crashed during the import process.
I followed some instructions on the Internet but nothing worked. I changed the language, disabled the Use Graphics Processor option in Preferences, renamed cache and program folders, signed out of Creative Cloud, Defragmented hard drive, updated NVidia Graphics card to the newest driver, or unplugged all devices. I had this problem on both Adobe Lightroom CC and 6 version.
Finally, I figured out a solution for my case. In the import dialog, there is an option allowing us to sort the images by capture time, checked state, file name, or media type. I used this feature earlier and somehow it makes Lightroom freeze every time I want to import new images.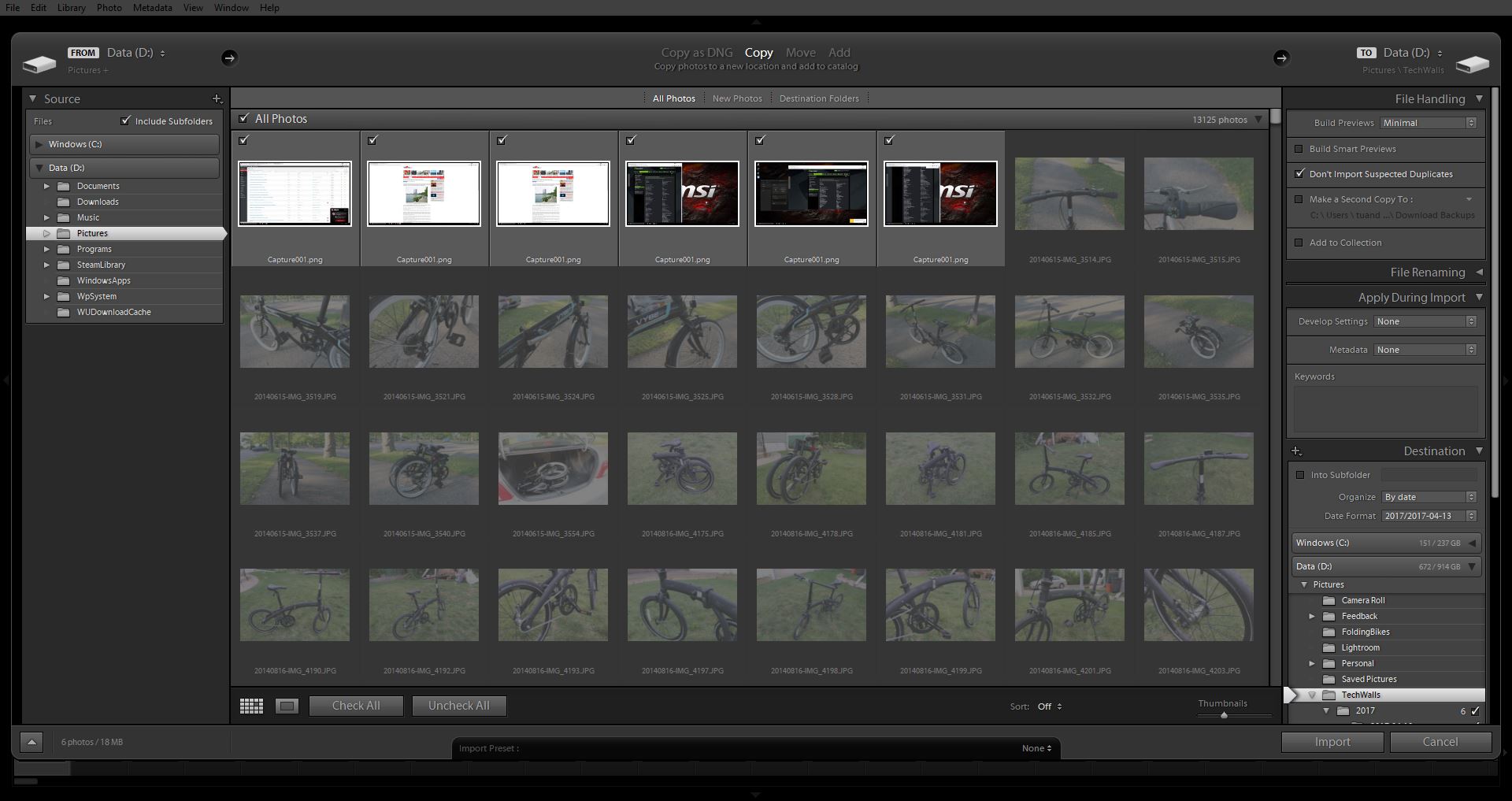 Since the import window crashed immediately, I turned off the feature by importing a blank folder with no image inside. Now, everything works smoothly again and I have no problem importing a large folder. Hope this helps.
Disclosure: We might earn commission from qualifying purchases. The commission help keep the rest of my content free, so thank you!