This is the 600th post on TechWalls and I am getting excited to write this post because this is the first time. The 100th to 500th posts marked important milestones for this blog and sadly I couldn't write any of them.
I didn't expect the 600th post comes that fast as the 500th post was just written in the summer. As TechWalls was launched for  just 1 and a half year, it means that we are trying hard to publish at least 1 new post to our readers everyday. Seriously, it doesn't sound easy as it looks. We all have to live our life, spend time for work and study, I guess not many people want to spend the rest of their days typing in front of the screen. Blogging sometimes became a duty, it is just like I have to write to serve readers. That does not only make me run out of ideas but also make blogging a tedious job because I have to do it repeatedly almost everyday. I couldn't find any passion on the job and that's why you saw me almost stop writing in early summer this year. From May to July, I often have just 2-3 new posts each month, what a shame!
Actually those were all my faults and I can't blame other people or circumstances, it shouldn't be the way we deal with conflict or unpleasant situation. There were some lessons I learned from the few bad months, firstly we always have time and we need to manage time effectively, don't ever expect a day will be 24 hour longer. The second lesson is that our life can't be happy everyday, so we need to have a plan for our blog so that it is not affected when we are not in the mood of blogging. Those are valuable strategies I learned from speakers at BlogWorld 2012 in New York. You probably heard about the strategies of time management and planning many times but it could be difficult to apply them in real life. So, I recommend you to attend NMX 2013 in Las Vegas next January (BlogWorld is being re-branded as New Media Expo). I am not sure I could join you there but I already purchased the virtual ticket to keep track of all presentations. There will be a lot of helpful experience shared by speakers to help develop your blog further. Register via this link if you want to save $100 off New Media Expo pass with the code AN100D. The code expires on 10/21/12 and not valid on Exhibits Only pass.
Besides, another factor helps my blog survive the summer is the contribution of TechWalls Writer Team. You won't believe that they are writing more articles than me in the last 6 months. Specifically, Emmanuel Banks has written 109 articles and Sanjib Saha is just behind at 101 posts. Those are amazing works they have done for TechWalls' readers. You can check out other members in our writer team here.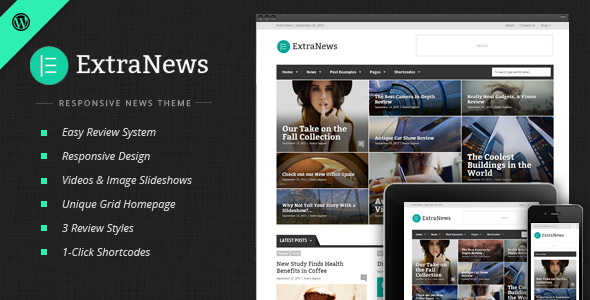 On the same occasion, I've just renewed the design of TechWalls. The WordPress theme has been changed to ExtraNews, this is a new theme for my blog as well as a very newly released theme for technology blogs. The ExtraNews theme is very suitable for tech blogs because we can integrate reviews, video, slideshows, and galleries beautifully in each post. The theme is priced at $50 and you can buy it via our link from ThemeForest. I didn't go with Genesis or Thesis themes because they are more suitable for affiliate marketers. ExtraNews has some unique features that I couldn't find out on Thesis, Genesis and Elegant Themes. However, this is not a perfect theme, it has some downsides as well and I will write a full review on the upcoming post.
If you are a reader of TechWalls, hopefully you will love the new design. By the way, we are planning for some changes on content here, so we appreciate all your opinions about what you want to read on the blog.
Disclosure: As an Amazon Associate, I earn from qualifying purchases. The commission help keep the rest of my content free, so thank you!