Not long ago, we reviewed a sterilizing product from 59S which as a UV light bag. That bag works great for sterilizing small items like face masks, wallet, or cellphones. Unfortunately, we couldn't use that bag to clean larger items or surfaces. How does the 59S X5 sterilizer wand overcome that limitation? Let's find out in the review.
Disclosure: We received the product for review but we spent time testing it to make sure the review is honest and unbiased.
Unboxing Video
Features & Performance
The X5 wand is totally different from the sanitizing bag that I tested earlier. This is a portable wand that you can leave in your bag or backpack, or carry around your house with ease. It is equipped with a built-in battery, so it doesn't need to be plugged in like other products. The lithium ion 2,500mAh battery could last up to 50 minutes of continuous usage. A full charge takes about 2 hours via the mini-USB port on the side.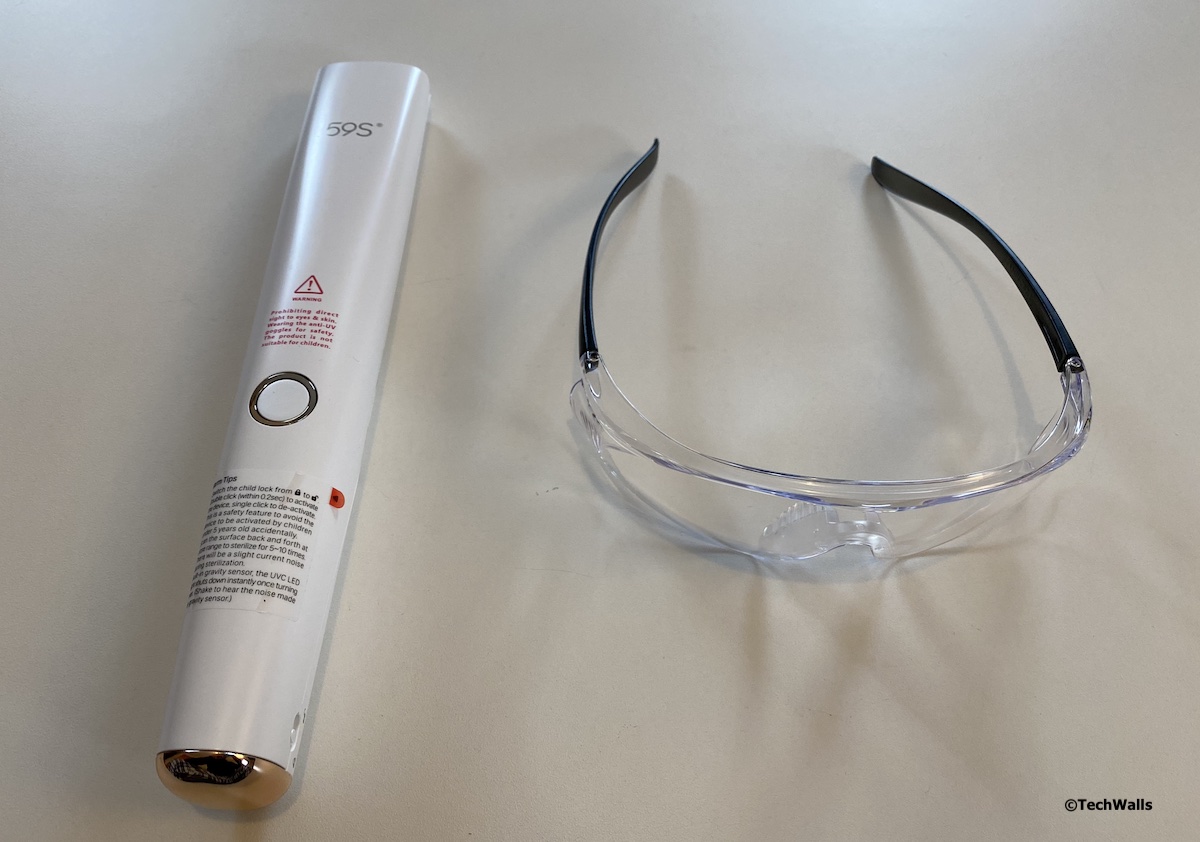 Inside the box, you can find the wand, a carrying pouch, a mini-USB charging cable, and a safety glass. The wand has a foldable design and you only can open it after unlock it with the switch on the bottom. Since the UV-C lights of the wand are not covered, they can be dangerous when exposing to your eyes or skin in a long period of time. Therefore, I'd highly recommend you to wear gloves and safety glass when using the product. I really appreciate that it adds some safety measures here. For instance, the wand will be shut down automatically when the wand is flipped over. This is helpful to avoid accidental exposure to your eyes.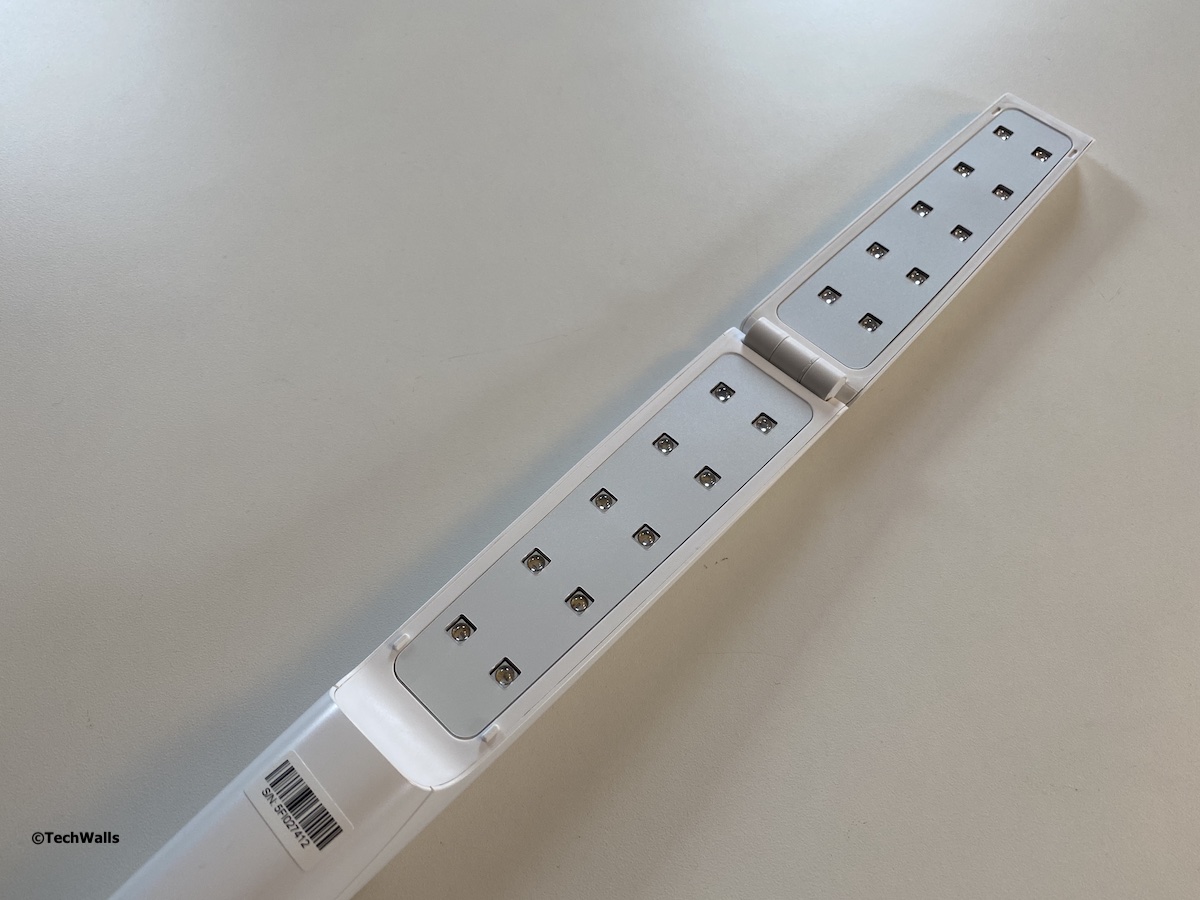 It is pretty easy to use the wand. You just need to double press the top button to start disinfecting surfaces. Once the lights turn on, slowly move the wand across surfaces 3-5 times, then press the button once to turn it off. The UV-C light has wavelength from 260-280nm which is proved to be effective in inactivating viruses and bacteria. Therefore, you can use the light to disinfect surfaces without water or chemicals.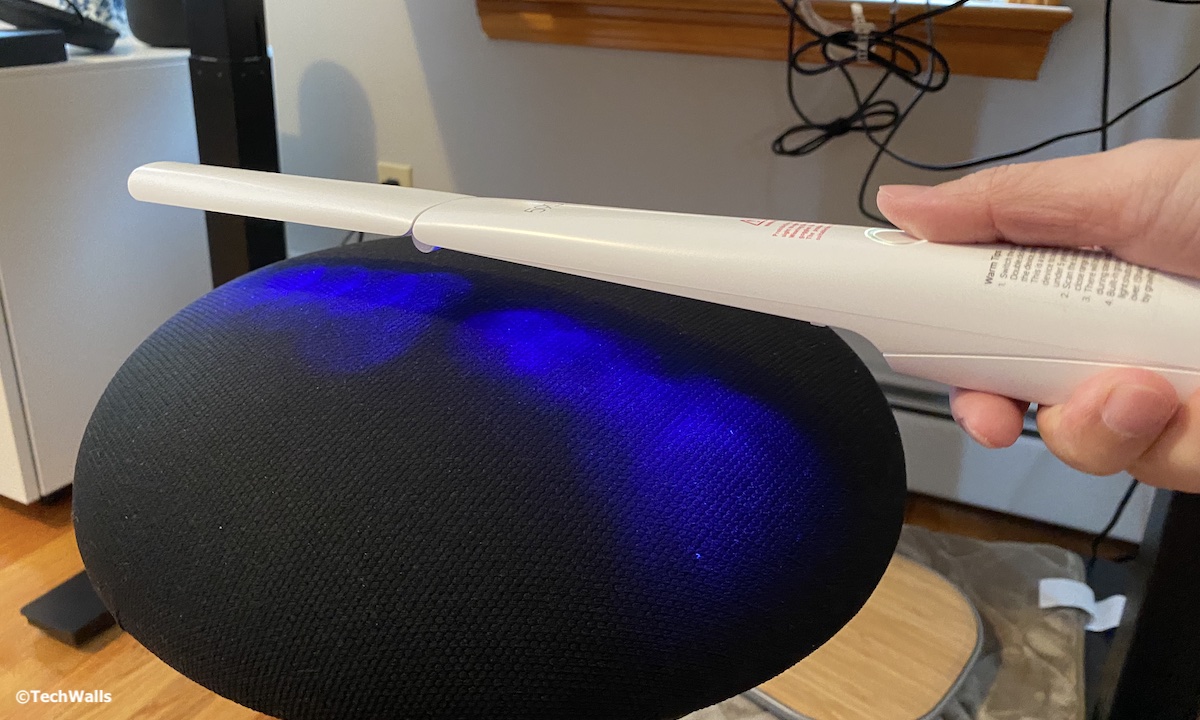 If you need to disinfect surfaces like steering wheels, kitchen, desktop regularly, the X5 sterilizer wand comes really helpful as it is portable and we can reduce exposure to chemicals. You probably are sharing your car or kitchen with others, so you can use this wand to quickly clean surfaces before you need to use those areas. The wand is available for around $100 on 59S website, you can find out more information here. You can use the coupon code TechWallX5 to get 20% discount during checkout.
Disclosure: We might earn commission from qualifying purchases. The commission help keep the rest of my content free, so thank you!