Over the last 5 years, as a regular blogger, I have seen that people are keen in buying well-established domains spending huge amount of money in the process. But later on, they actually end up in a different situation altogether. They either buy websites not of their choice or with inappropriate content. Sometimes they are deceived by several agents. So, here are some tips on what and where you have to be cautious while buying websites.
1. Do focus on a particular sector
I am a tech-savvy person and love to write articles on new tech-related issues. Like that, there must be some area of liking and expertise that you have. Try to buy websites related to that niche or subject. Firstly, as I have noticed, people buying websites related to their interest end-up with good amount of profit. But whenever they tried their hands out to other 'more profitable' areas, they flopped badly. So always focus on one niche that you are best on. Do not fluctuate.
Secondly, if you remain within your territory, you can use your presence contacts in great use. So your new site will multiply in a huge rate.
Lastly, you have a fair idea on your niche and the marketing ideas that work on it. So it is always recommended to stay and grow within your sphere.
2. Changes should be implemented slowly
The common mistake that I've seen over the years is the complete make-over of the 'old' site that one has bought, thinking that might attract a considerable amount of traffic towards it. That's way wrong.
This type of act actually confuses the search engines like Google search and Yahoo, leading to a steep drop in the PageRank and Traffic. As you are changing many things on a single go, you might not detect the positive and the negative changes that took place. So make it one at a time and wait.
The best approach is to make one change at a time and keep it untouched for a month or so. Monitor all the statistics related to your site and then take necessary actions.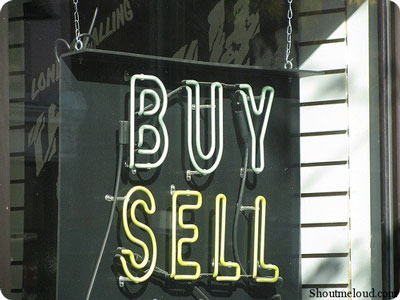 3. Never fiddle with structural elements
I would never commend making structural changes to the site you bought, as you might end up with low search rankings and poor traffic. There are two factors in which I want no alteration:
Permalink structure
Title tags
This is because, Google trusts those websites which have stable permalink structures and Title tags. So to get best results out of the site, do not change them.
There are some more factors that you can gamble upon. But any small wrong move can cost you heavy. There are factors that are tricky to change. Like H1 and H2 tags around the title of the post. The order of your HTML elements and internal link structure can be foxy. So be aware before you change any part of the old website. For example – If you put any sidebar above the main content, it will hurt your search engine rankings badly.
4. Do not overlook the content
Always keep it in your mind that one of the influencing SEO drivers is the content of the website you will buy. So never neglect it. Also keep an eye on the frequency at which the website was updated before you took over the reign and try to stick to that number. With time, try to increase it. It will make your rankings higher than expected.
Also try to keep the same style going for that website. This includes the variety and range of topics covered and also the length, quality and structure of the articles.
5. Use a Registered and Reliable agent for website trading
In recent past, a tragic incident occurred with the owner of this website (Techwalls) when he tried to sell his domain (which was well established) to one of his blogger via GoDaddy. The buyer was fraud and deceived him as he lost both the ownership of that domain and the price that he would have got. So always be careful during trading. Here are some important points for you-
Only consider them who keep a record of all the movements of your transaction so that if any mishap occurs, you can demand the return of your domain or refund of the settled price based on those records.
Take that trouble to do a small research all by you own on which trading site is reliable in domain buying and selling.
Get whatever information you can get from that trading site on the buyer/seller.
I would suggest (as most of the people suggest over the net) use 'Flippa' for such trading as it keeps records of the whole transaction that will be done through that site.
Conclusion
These are the 5 tips that I found most important regarding website buying. Obviously, you need to use your analytical mind to grow an established domain at a steady rate without falling down in the rankings.
Disclosure: As an Amazon Associate, I earn from qualifying purchases. The commission help keep the rest of my content free, so thank you!