Today's world is tech-heavy with gadgets, software, and applications for everything and anything, everywhere you turn. Owning a PC has become necessary because you need it for work, studying, shopping, communication, etc. The ongoing COVID-19 pandemic perhaps made it even more essential than before.
Maybe you've been forced to stay home and have realized some things are best done with a PC. While technology makes accomplishing tasks more manageable, not everyone is knowledgeable about PCs. If you're in this category and particularly a first-time PC owner, these tech-savvy tips will help you navigate this tech-driven world.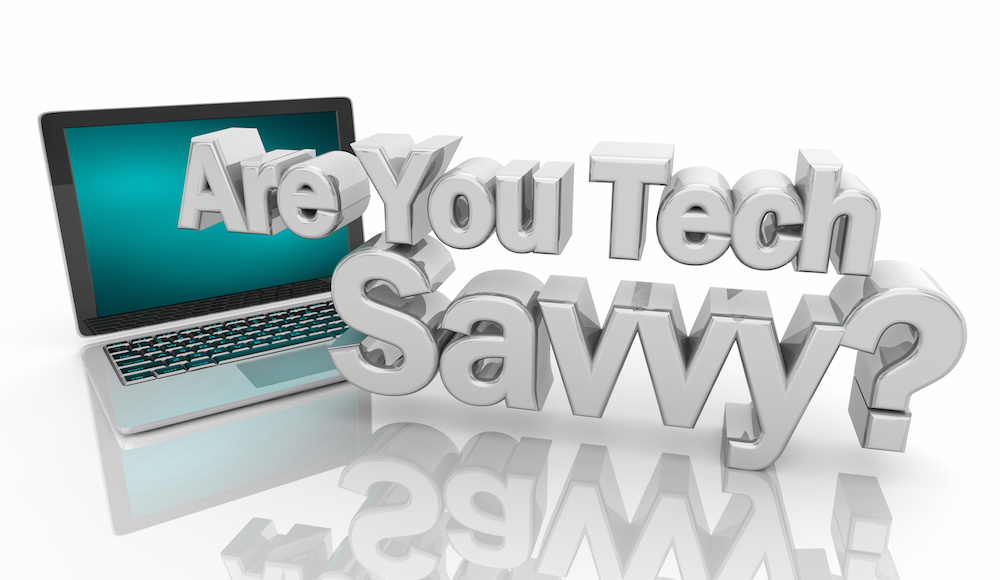 1. Know Your Needs
There are numerous brands of PC peripherals and accessories in the market, each offering a different experience. You need to familiarize yourself with the available options and find those most helpful to your needs. For example, a PC for research and studying may differ considerably from one for gaming.
A PC used for research may be okay with average processing speed, while a gaming PC is all about graphics and performance. As for the choice of operating systems, stick to what's easier for you to use. On websites such as gadgetgangster.com and many others, you can get guides, reviews, comparisons, and other content relevant to PC building. This information can be helpful when you don't know much about PCs.
2. Learn The Value Of Technology
The value of technology has many forms, from reducing the time it takes to complete a task to helping a user perform a team's worth of workload. Look at something like a scheduled email reminder that reminds you and your team to complete tasks required for a project; you don't need to create and assign tasks all the time.
If you're running a business, tools like customer relationship management (CRM) software can help boost your Return on Investment (ROI) by enhancing the customer journey from leads to conversion. Once you know how the tech solution will accommodate your needs, it becomes easier to learn and appreciate. (1)
3. Identify Learning Interests
Chances are that you barely have time to learn all there is about PCs, so it's recommended that you start with a particular area of interest. Start with the things where you have a genuine interest; if there's none, consider your reason for purchasing a PC. As stated earlier, your choice of components plays a significant role in the type of PC you buy or build.
Some crucial parts include the processor, memory, and hard drive, which determine your PC's processing speed and capacity. You also need to familiarize yourself with computer security practices such as firewall, antivirus, passwords, Virtual Private Network (VPN), and other cybersecurity practices. (2)
Cybersecurity is among the PC learning areas you can't afford to ignore. The level of security you have in place determines your risk of a cyberattack. Although everyone is susceptible, the risk is higher if you're 25 years and below or 75 years and above. (3)
4. Start With The Basics
Before learning more technical skills, you first need to understand how to use a PC. You can start by learning the common operating systems and their differences. Fortunately, many online resources offer helpful and extensive tutorials to help you gain the necessary understanding and skills for using a PC.
If you search the internet, you're likely to find free or affordable PC training lessons that range from beginner to expert. You can also check with your local library, community college, or center to see if they offer such classes.
5. Join Tech Communities
Another excellent way to improve your tech skills is by joining tech communities. The online space is full of tech developers, designers, programmers, engineers, and many other tech-savvy individuals. They're not only for tech-savvy people, and you can learn a lot from them, especially as a beginner.
One of the benefits of joining these communities is that you can ask any question and get valuable answers, tips, and learning resources. This can go a long way to help you understand technologies and their uses. Also, some websites provide information on offline tech meetups within specific areas.
This is a good way of networking and finding others in similar situations like yours for moral support. Being a part of the tech communities or meetups is free and without obligations, giving you the freedom to learn your tech skills without any pressure.
Takeaway
Technology drives the world today. You can learn something about it to help you navigate better in the digital space and tackle various processes without requiring assistance. If you're only jumping into the tech "bandwagon" now, 'don't be afraid to start late. You're on the right track as long as you try and keep learning.
References:
"How Leveraging Technology Helps In Business Expansion?" https://www.europeanbusinessreview.com/how-leveraging-technology-helps-in-business-expansion/
"Keep your computer secure at home" https://support.microsoft.com/en-us/windows/keep-your-computer-secure-at-home-c348f24f-a4f0-de5d-9e4a-e0fc156ab221
"Young Adults, Seniors Over 75 Most Susceptible to Cyber Fraud: Report" https://www.technewsworld.com/story/young-adults-seniors-over-75-most-susceptible-to-cyber-fraud-report-87059.html
Disclosure: As an Amazon Associate, I earn from qualifying purchases. The commission help keep the rest of my content free, so thank you!