After buying a new smartphone, the first thing you should think of is getting a case to protect your phone. Believe me, this is a must-have accessory for your phone nowadays.
I've seen a lot of people buy a new phone with 2-year contract, they accidentally dropped it and made the screen broken. Just imagine you have to use a powerful yet cracked phone in 2 years, that's awful.
Prices of smartphone cases varies from a few bucks to even more than $100. The case I review today is Zenus Masstige Diary Case for Samsung Galaxy Note 2, a premium cover case for an affordable price.
Zenus has been quite well-known for building handmade leather case for smartphones, so there is nothing to complain about quality of this case. I loved it at the first sight. I love the Zenus case more because it is made in my home country Vietnam (so the quality is much better than Chinese products), every detail is carefully cut and sewed by hand. Check out the beautiful product: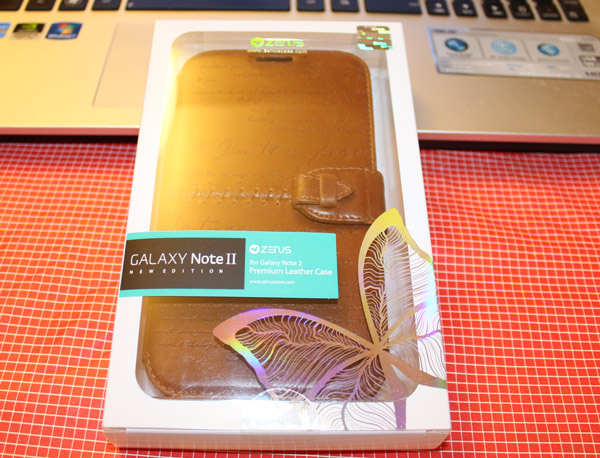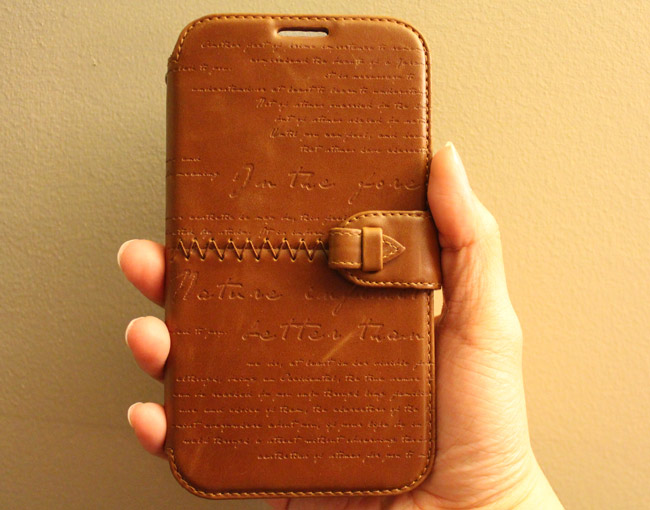 The most important factors while considering a case is how it protects your phone and if it ruins the phone's design. The Zenus Masstige Diary Case satisfies both of the requirements.
As this is the cover case, it will protect your screen from scratches and damages, all corners are well protected as well. There is a  button clasp closure on the front, therefore, your phone is guaranteed to stay safe even when it is dropped from your hands. The strap is helpful to protect your phone, but I also found it inconvenient when I needed to open the Galaxy Note 2. You will need to do 2 steps to reach your phone, open the strap and then the cover.
If you are using the Samsung Galaxy Note 2, probably you would hate the polycarbonate or plastic back case. Applying the Zenus case absolutely will make your phone look better. Although it is made of faux leather, you still feel it like genuine leather, it is so comfortable holding the case.
There is one more thing I love about this Zenus case. It includes some internal pockets so that we can totally get rid of the wallet. There are 3 credit card slots and one large pocket for holding your money.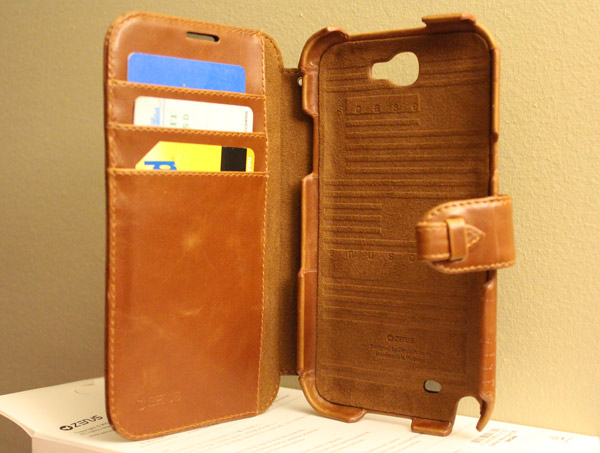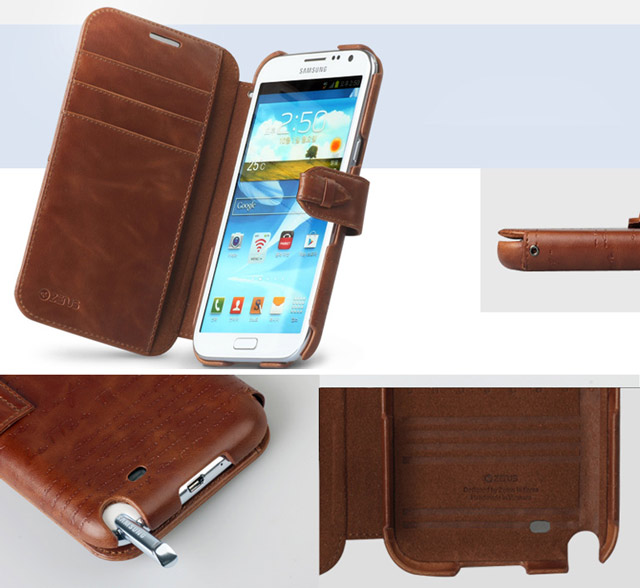 Overall, I love this case, it is one of the best Samsung Galaxy Note 2 cases. The embossed lettering design looks so gorgeous and built-in pockets could help you travel or go out lighter without wallet. The only downside of this case is that it could take a little more time to open both the strap and cover, however, this is an acceptable sacrifice.
The Zenus Masstige Diary Case for Samsung Galaxy Note 2 is available on MobileFun for $37.99 now. Thanks MobileFun for providing this product for review.
Disclosure: We might earn commission from qualifying purchases. The commission help keep the rest of my content free, so thank you!