It's the holiday season of the year and we all want to brighten up our house, not only on the outside but also on the inside as well. LED light strip is my favorite lighting product because it is safe and easy to install.
You can buy a 16ft strip on Amazon for less than $10. So, I was quite surprised when seeing the hefty price tags of some smart LED light strips on the market. The Xiaomi Yeelight is more expensive than normal light strips but it is still among the cheapest smart options. Are the extra features worth it? Or are they just gimmicks to get money out of your pocket? Let's find out in the review.
Unboxing & Testing
Features & Performance
The Xiaomi light has a much better build quality than other light strips I've used. All the LED lights and connections are protected in a transparent soft PU material, it is safer with the IP65 water-resistant rating but it is also more difficult for you to cut and connect to another strip. The strip has an adhesive tape on the back and it's quite flexible, so you can install it on your furniture easily.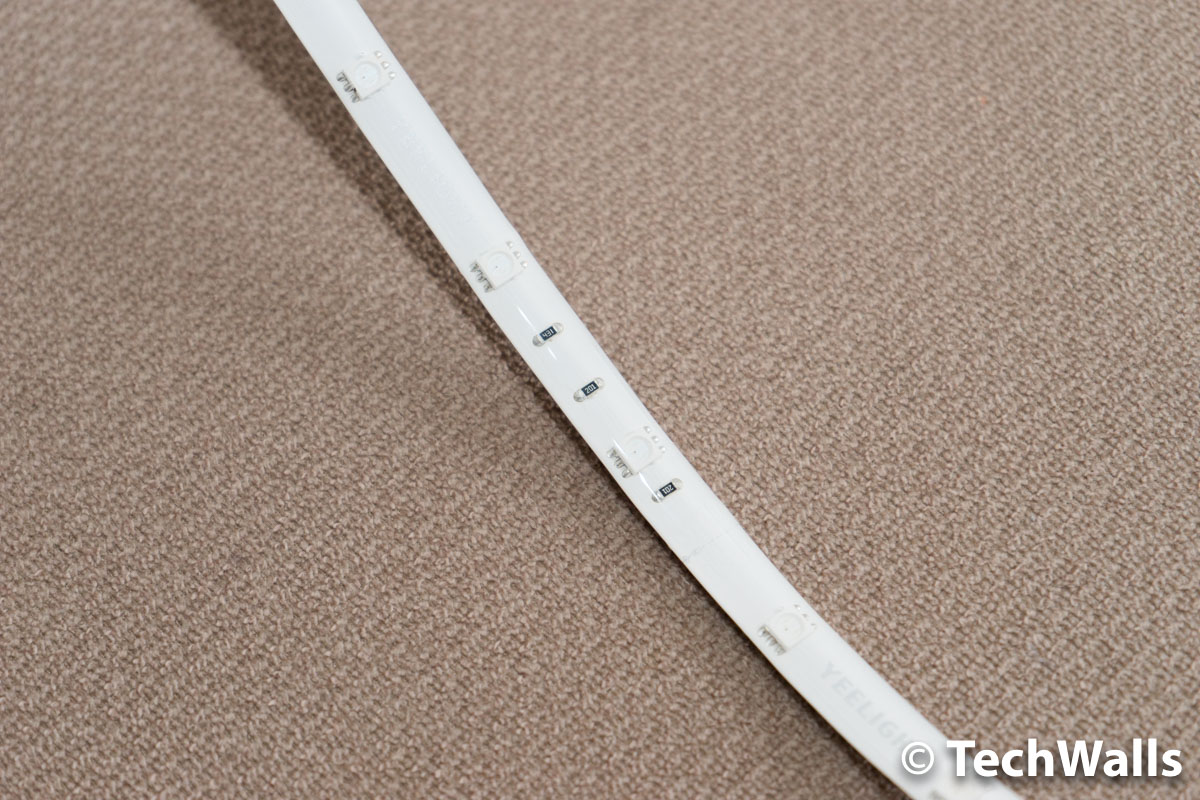 Similar to other Xiaomi's products, it also comes in an all-white exterior. The strip, the in-line control, and the adapter have a very good build, so they bring me a premium feeling when using a high-quality product. There is only one button on the control. You can press it once to turn it on or off, or hold it for a few seconds to change the light color.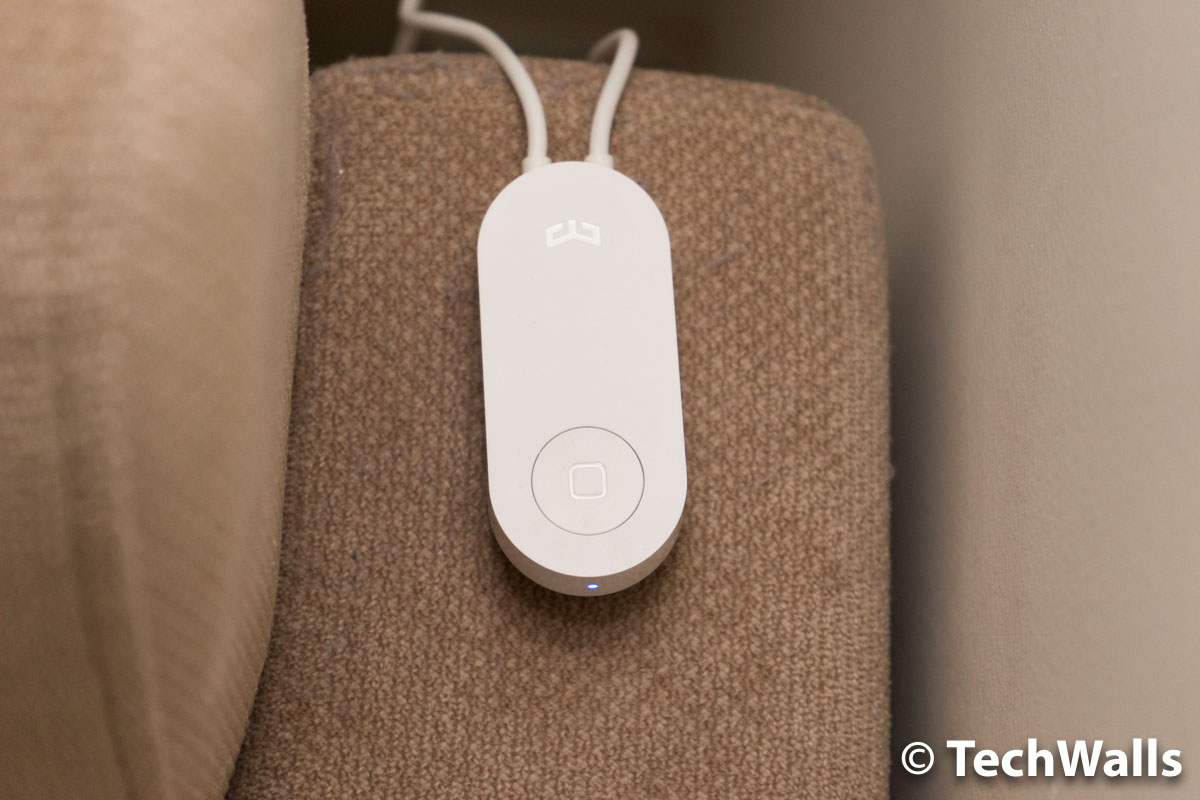 Unfortunately, it is not compatible with Apple HomeKit, so you can't use iPhone's Control Center or Siri to control the lighting. This is a smart product, but you will have to stick to the Xiaomi's Mi Home ecosystem. I'm quite impressed with Xiaomi's smart products but the terrible Mi Home app has obviously restrained the development. The app is available on both Android and iOS devices, but it's not integrated well to those OS. It is quite confusing to use the app since some sections are still in Chinese. Besides, I installed both Mi Home and Yeelight app to control the light strip. The Yeelight app has more functionalities like music syncing, however, I prefer the Mi Home app since I can control many other Xiaomi devices here. After connecting to my devices in the Mi Home app, the Yeelight couldn't recognize those devices anymore and required a reset. Therefore, I use the Mi Home app most of the time to make changes. It has similar settings as found on other Yeelight products. You can turn on/off the light, change the brightness, color temperature, flow mode for a continuous color change, set schedule and sleep timer. In the Yeelight app, you can sync lighting with your music but it's not something really useful.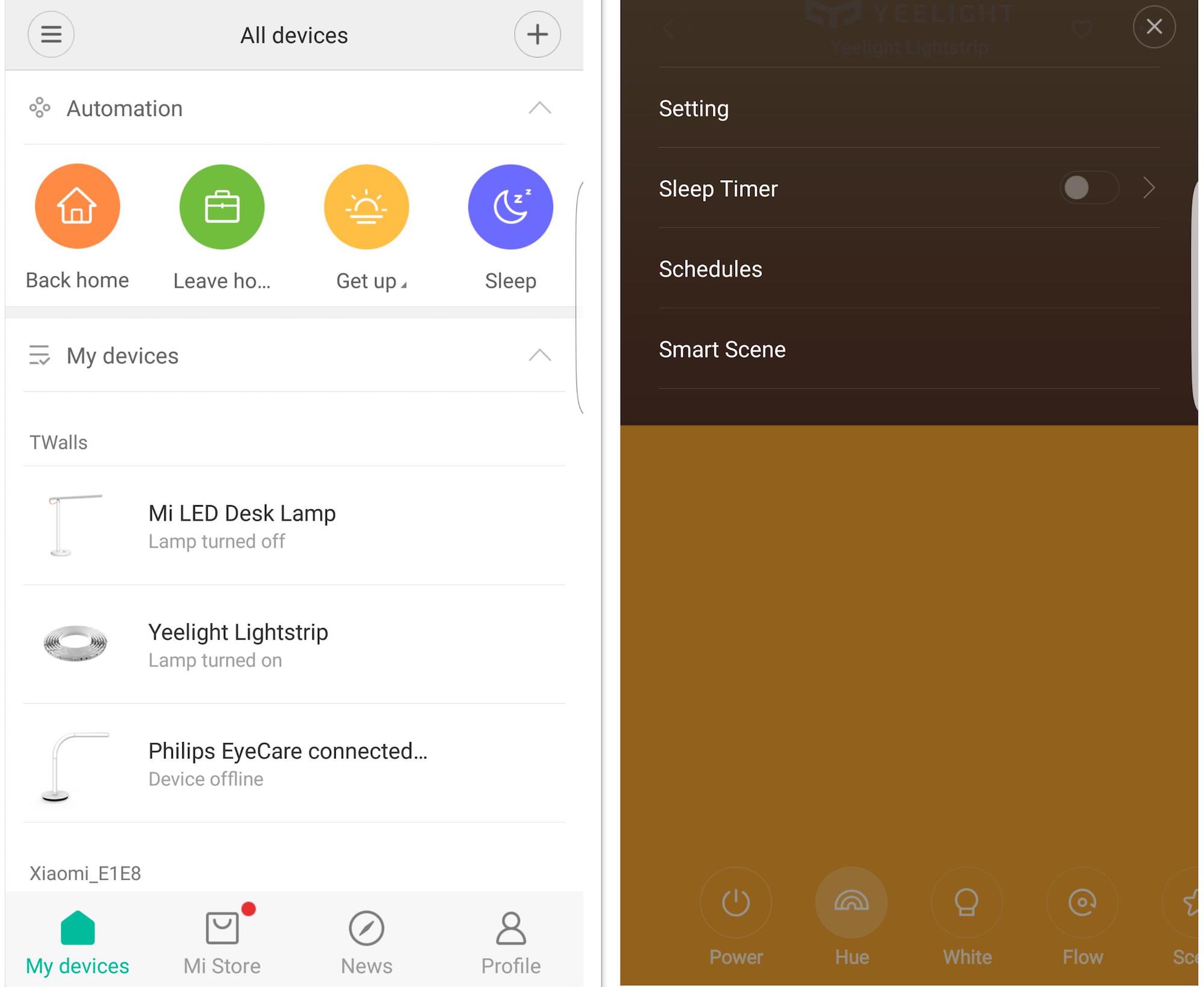 Update: the Xiaomi light strip is now natively supported by Google Home / Assistant, therefore, you can totally use voice commands to control the lighting. Check out this video to see how it works.
Each of the LED light has the brightness of 150 lumens. When I set to the maximum brightness, I find that the light is very bright, so it can totally highlight your furniture and create an awesome indirect lighting effect for your room.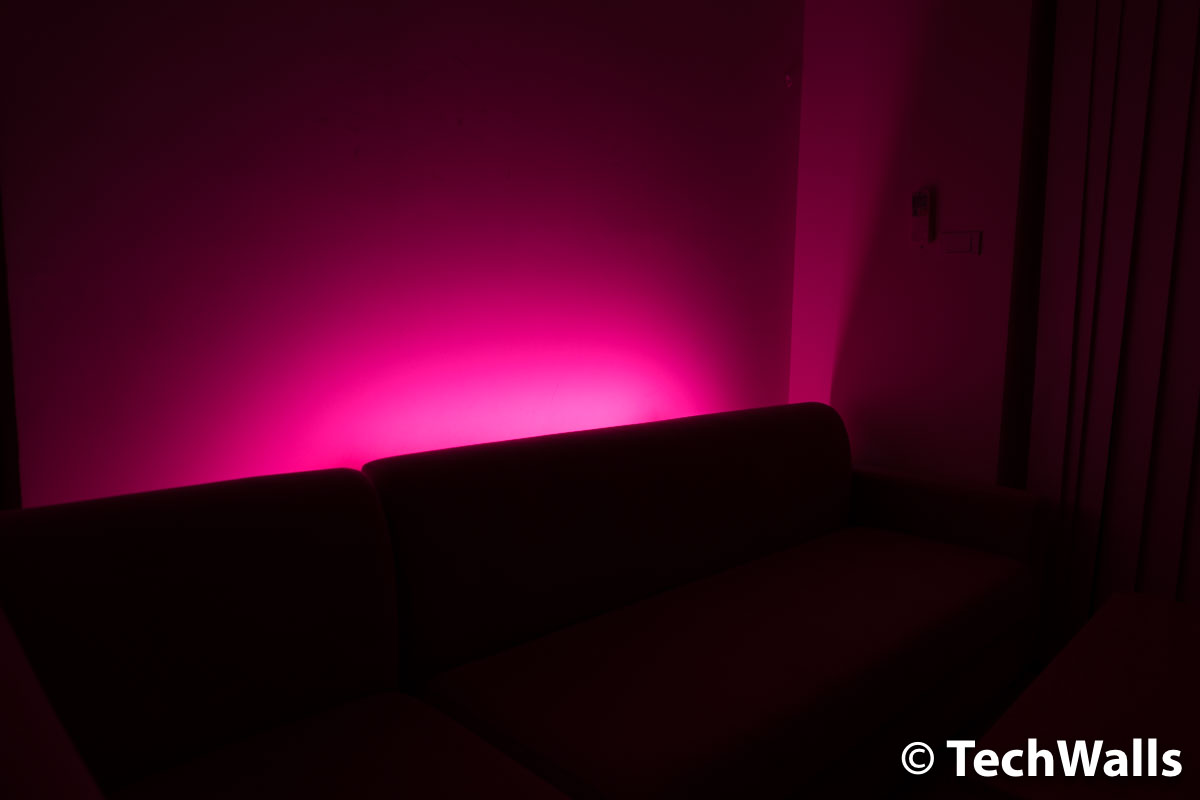 The light strip is 2-meter (6.56 ft) long but it is more expensive than longer normal strips. Therefore, you should consider carefully before buying. If you are looking for a cheap smart light strip to use with Google Home / Assistant, this is totally worth the investment. Or you just love the great build quality, you can buy it too. In terms of lighting, it performs almost the same as other color-changing strips, so this is not an advantage of the Yeelight strip.
Buy Xiaomi Yeelight Smart LED Light Strip on Amazon or on GearBest
Disclosure: We might earn commission from qualifying purchases. The commission help keep the rest of my content free, so thank you!