In the past year, I've used around 8 robot vacuums from different brands, unfortunately, none of them could become my daily driver and I ended up using a handheld vacuum from Dyson. That has changed since I tried the Roborock S5 Max, I really didn't expect it could be that good.
Unboxing & Demo
Design & Features
The Roborock S5 Max is not only a robot vacuum but also a robot mop. It is equipped with a 290ml water tank and mopping pads, so it provides a much more comprehensive cleaning solution while you don't have to buy 2 separate products. The water tank is big enough to clean a 700-square-foot apartment. The mopping pad is so easy to remove or insert, you even don't have to lift the vacuum. Once you insert the pad, the Roborock will automatically vacuum and mop your floor at the same time.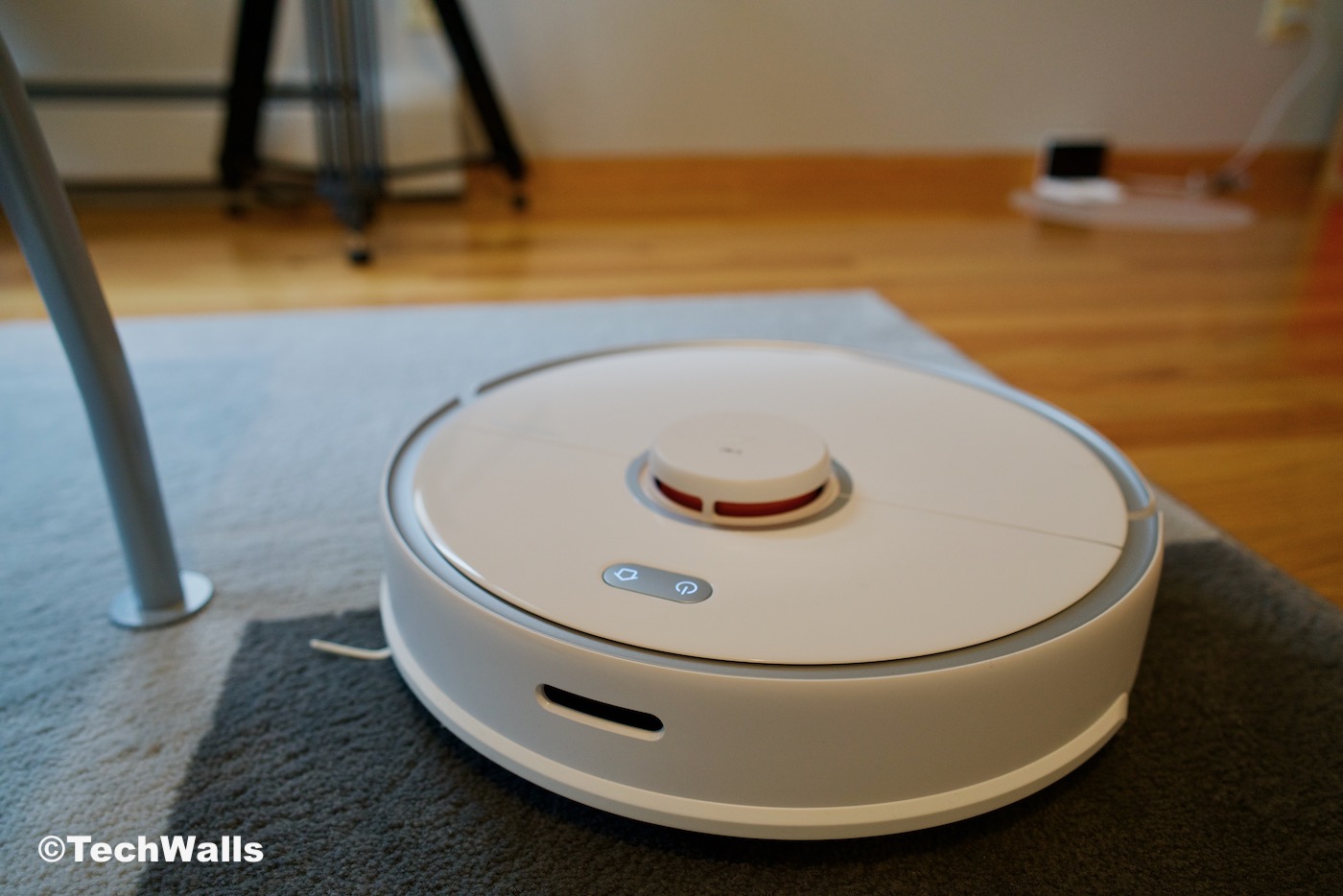 It is quite easy to remove and empty the dustbin. The bin uses a HEPA filter to trap tiny particles and allergens inside the vacuum during operation. This is the same filter used in many air purifier but of course it is much smaller. Roborock also includes a replacement in the box, you should replace it after about 3-6 months.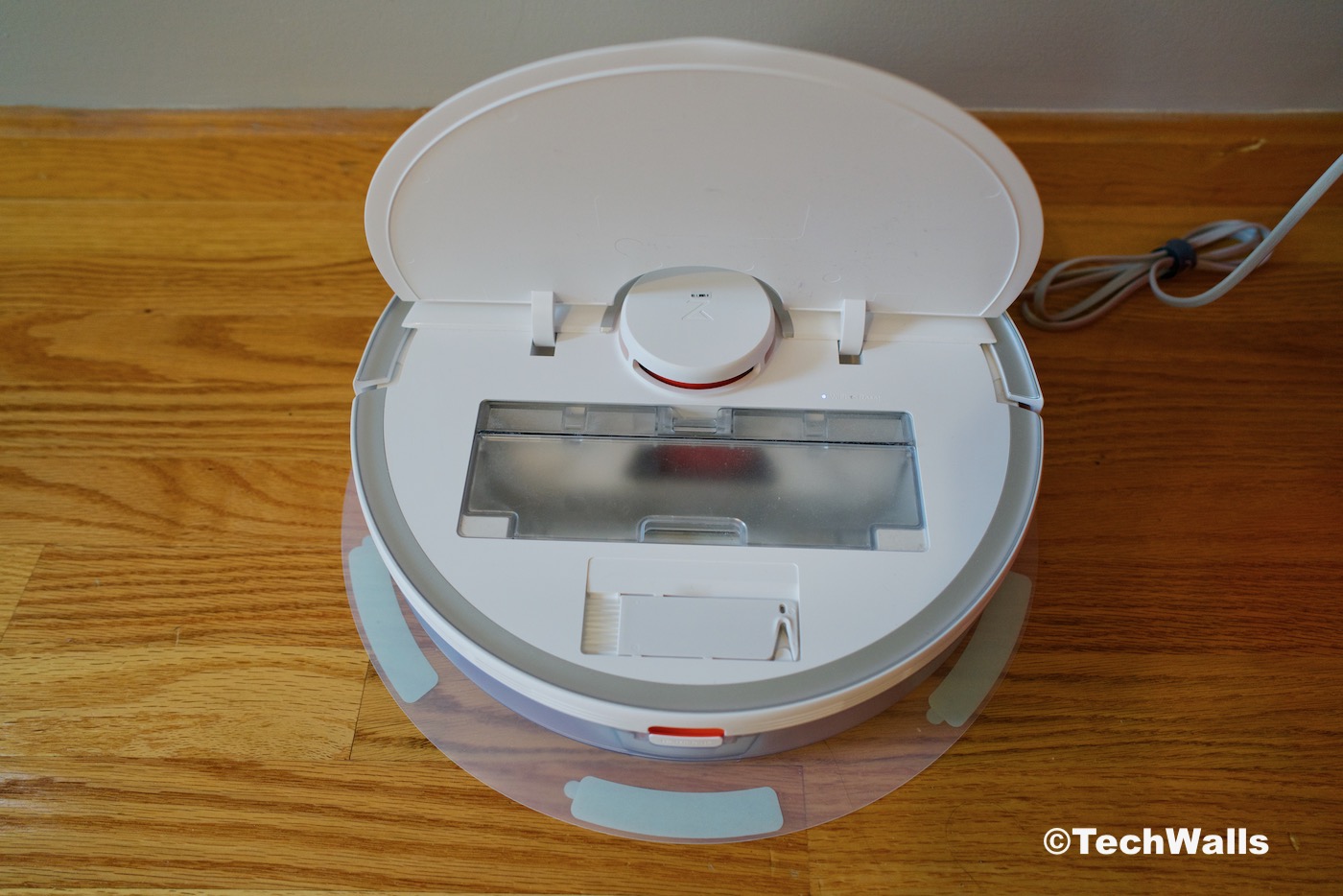 The robot has just two buttons on top, including a Clean button to start/stop cleaning and a Home button to send the robot back to charging dock. Notably there is a 360-degree camera and it does a great job in mapping our apartment.
If you want to take full advantage of the S5 Max, you need to to set it up with Mi Home app. The app can do much more than a simple remote control can. You can start/stop a cleaning session, check battery level, see layout of your whole apartment and areas the vacuum has cleaned, choose a specific room or zone to clean, and choose a cleaning mode or water level.
Another great feature is that we can set up no-go zones, no-mop zones, and invisible walls; I use this feature to avoid mopping my carpet and create areas that I don't want cleaning. This is a really useful feature because a few years ago, I had to buy expensive accessories to create virtual walls, now they all can be done inside the app without paying anything extra.
The only shortcoming of the vacuum is that I couldn't set it up with Google Home. I tried to link the Mi Home app to Google Home, it told me the process was successful but the Roborock just doesn't show up. I guess it could work better with Amazon Alexa and you can use voice control with their smart speakers/displays.
Performance
A cleaning session for my whole 600-square-foot apartment takes around 40 minutes. The battery runtime is actually much longer than that and it can clean my floor 3 times. According to Roborock, the 5,200-mAh battery has the runtime of up to 150 minutes. When the battery is running out, the vacuum will automatically return to the dock. Moreover, it will not wander around like other vacuums to look for the dock; Since it already has the layout of my apartment, it can quickly come back to the dock even when it is running in another room.
My wife actually uses the robot vacuum more than I do; She told me that is the best robot vacuum so far because it doesn't run around aimlessly like other cheap products. The vacuum is smarter with smart sensors which scan the rooms for a real-time map, then it will plan an optimal route for the most efficient cleaning session. As the result, the vacuum can clean our whole apartment throughly without missing a spot. This is called LIDAR navigation and it really helps clean my house faster.
The suction power is great as it works consistently on both hard floor and carpets. When it moves to my carpet, the power is automatically boosted for better performance. The vacuum still leaves some small debris behind when cleaning high-pile carpets, so you might want to set up to clean twice if your house has thick carpets.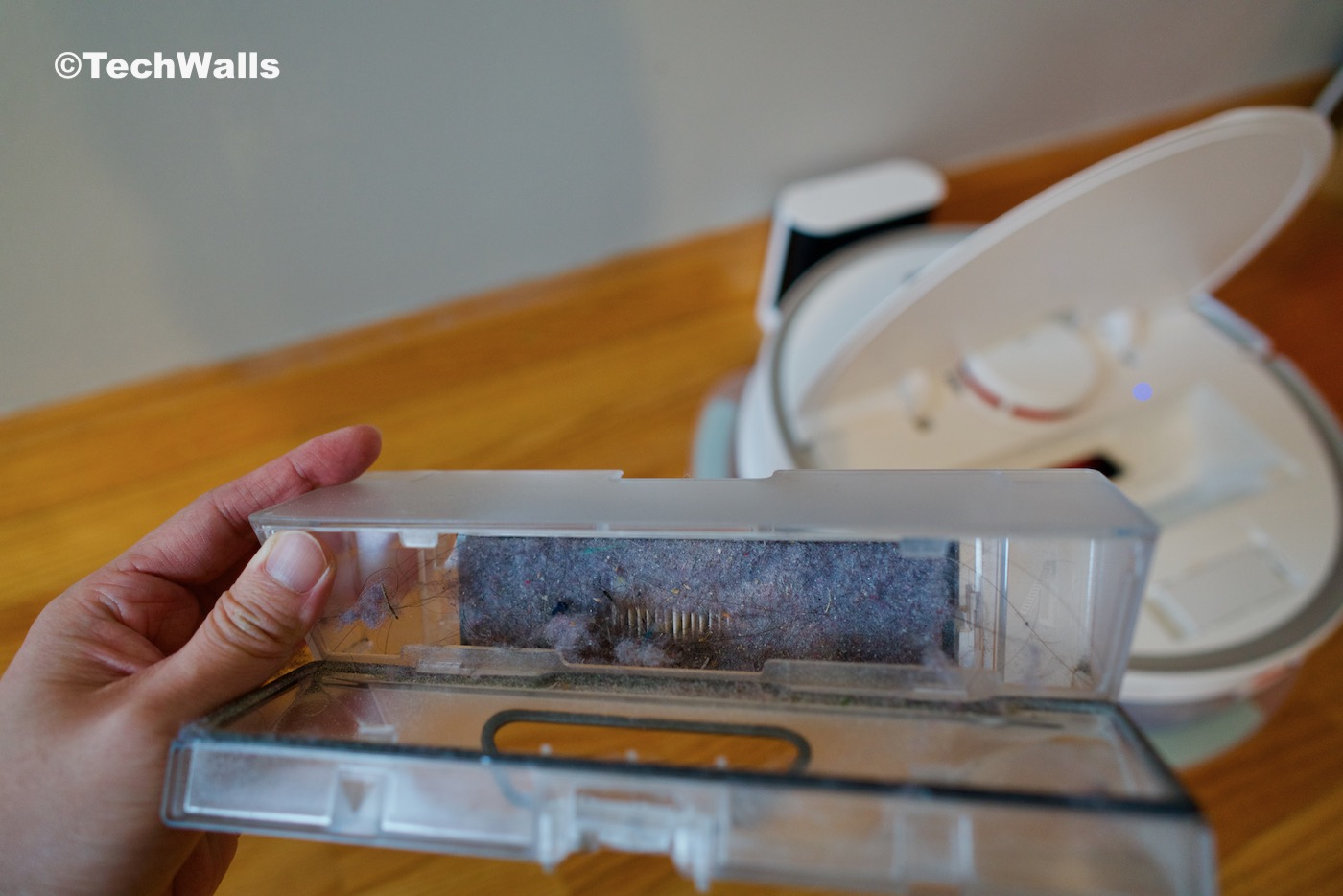 The mopping function also works extremely well, you can adjust the water level so that the pad doesn't get too wet while your floor is still cleaned thoroughly. However, the manufacturer does recommend not to add any cleaner liquid to the water tank because chemicals can build up and block the filter. This is the only downside when mopping the floor. My solution is spraying the cleaner directly to the mopping pad.
Conclusion
Pros
Both vacuuming and mopping
Powerful suction
Long battery runtime
Advanced LIDAR navigation
Digital no-go, no-mop zones, invisible walls
Alexa voice control
Cons
Voice control not working with Google Home
Expensive
The Roborock S5 Max is my favorite robot vacuum so far and I have no complaint after using it for about 2 months. If you can afford its price tag, it is among the best option to vacuum and mop your floor.
TechWalls Rating
Design & Features - 9
Performance - 9
Disclosure: As an Amazon Associate, I earn from qualifying purchases. The commission help keep the rest of my content free, so thank you!