Just a few years ago, I wanted to set up a media server for my home entertainment system. After some research, I purchased an ASUS Wi-Fi router and a Synology network-attached storage (NAS), the whole setup cost me around $400. Another alternative option is the Apple Time Capsule which is a Wi-Fi router with a built-in hard drive, however, it also cost no less than $300.
Therefore, I was quite excited when Xiaomi introduced the Mi R1D Wi-Fi Router with built-in 1TB storage for an amazingly low price. Is this really a good deal? Let's find out in the review.
Unboxing
Design & Features
I love an integrated setup like this because it makes the space clutter-free. The 2-in-1 solution does not only save me some space but also remove some wires from the setup.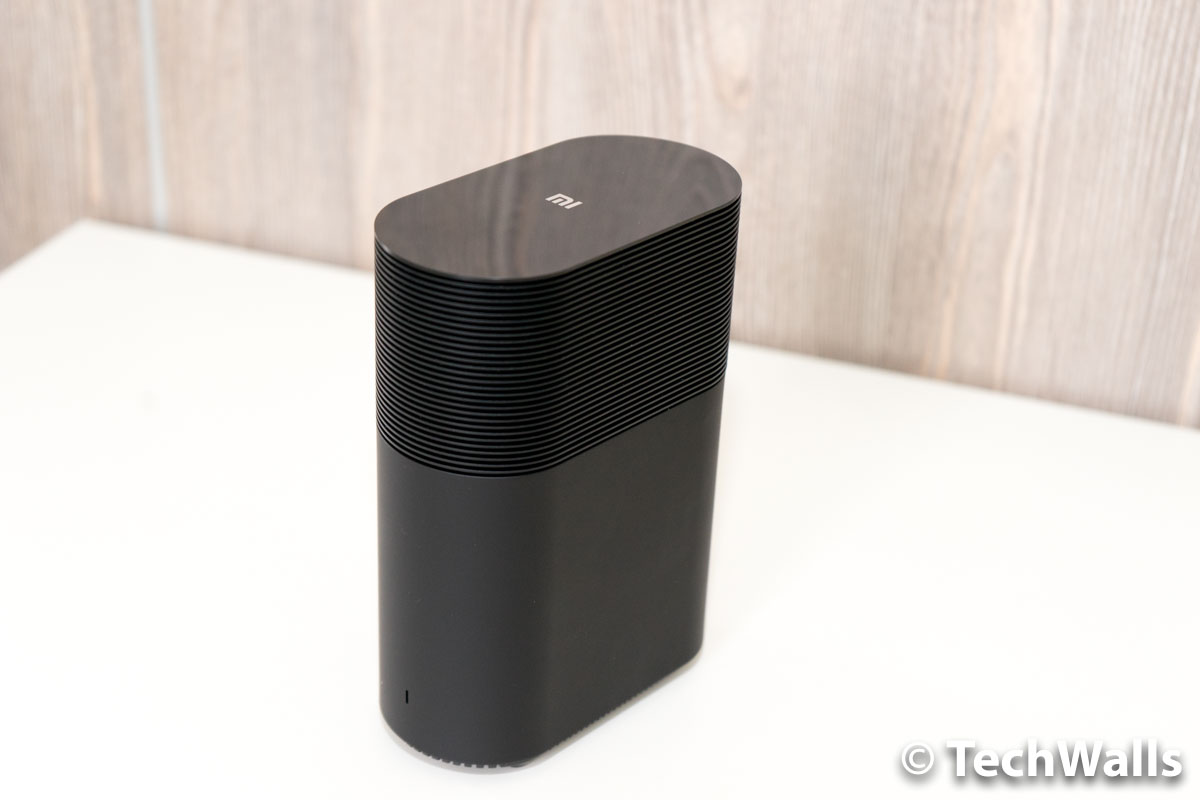 Again I'm really surprised with build quality of Xiaomi's products. The exterior is still made of plastic but the whole product feels very sturdy. They use a matte finish on the body while the glossy top makes it a lot sleeker. Besides, Xiaomi still retains the minimalist design philosophy on the router. You can see that there is no button at all. There is just an LED light on the front. On the back of the device, there are a USB port, 2 LAN ports, a WAN port and a power port.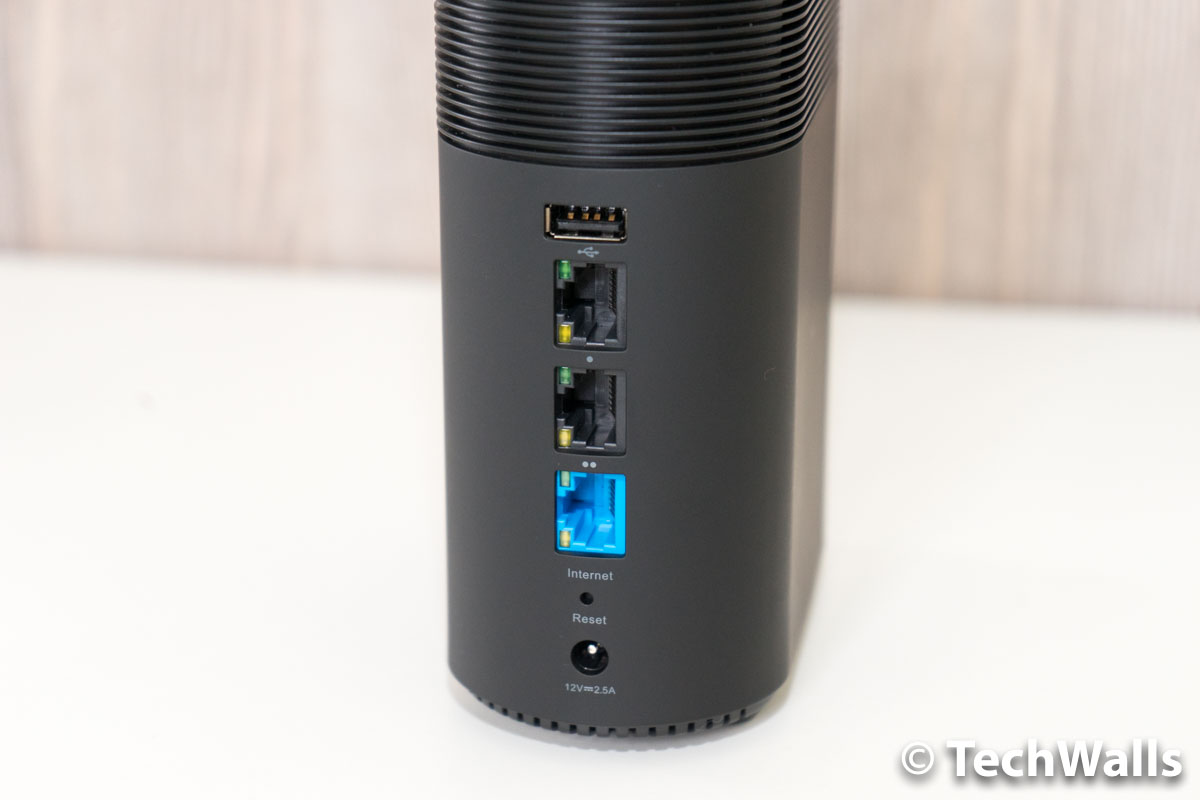 The whole setup process is straightforward, you will just need to follow on-screen instructions and it's ready to go in a minute. You almost just have to set a password for the router and everything is done.
There is an NFC tag on top of the router, it says that I can tap my phone on it to get access to the Internet. However, I couldn't figure out how to make it work, so I had to input password manually.
The MiWifi page gives me some configurations but to get the most out of the router, you should install the Mi Router app which is available on Apple App Store and Google Play Store. I can control Internet access of all devices, revoke access to the built-in hard drive, manage your files, or back up your computer to the storage.
The 1TB hard drive is big enough store all my photos and videos. I also have no problem watching full-HD movies from there.
Performance
To test the performance of the Mi R1D router, I set it in the strongest "wall penetration" mode, then take it into a comparison with the Mi WiFi Router 3 and Asus RT-AC68R. The result is not out of my expectations.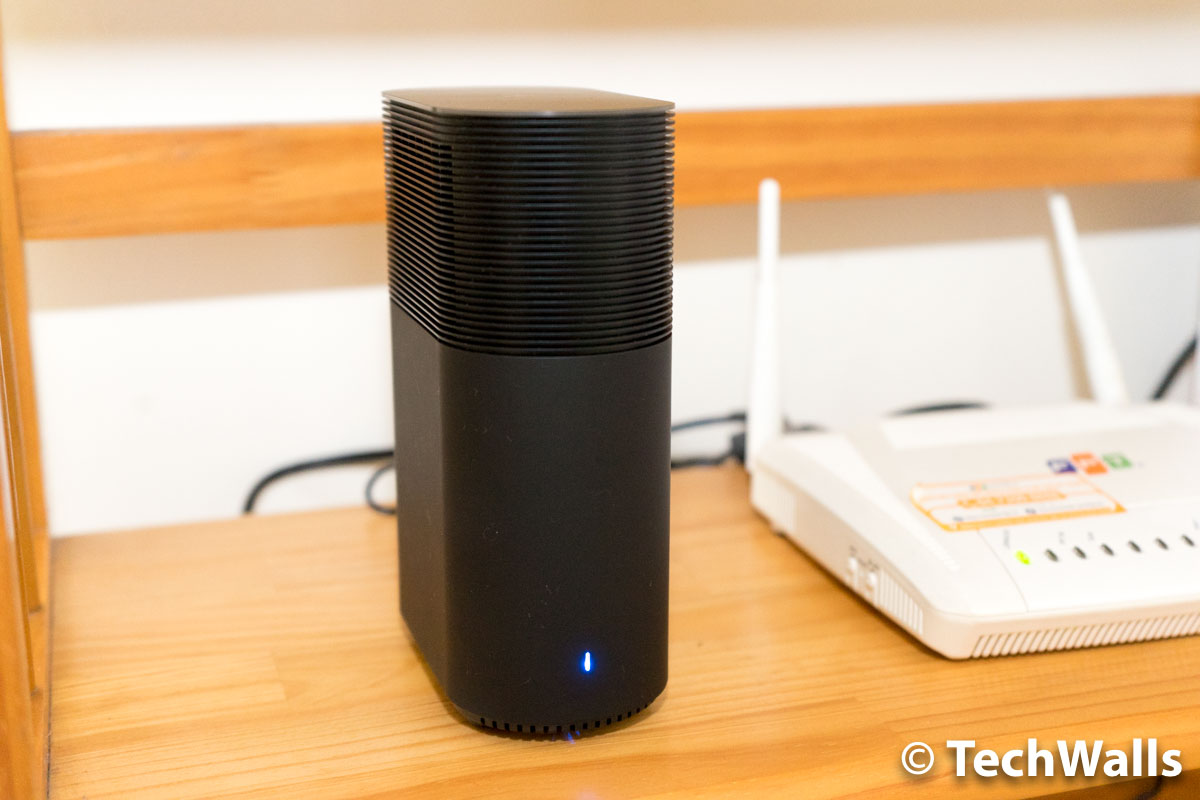 The Mi R1D router is significantly better than the Mi WiFi Router 3 but it is still standing behind the Asus. I used my Samsung phone and the SpeedTest app to measure the Internet speed at different locations in my apartment (near and far from the router).
Speed Test on 2.4GHz band
Asus RT-AC68R (left) vs Mi WiFi Router (right)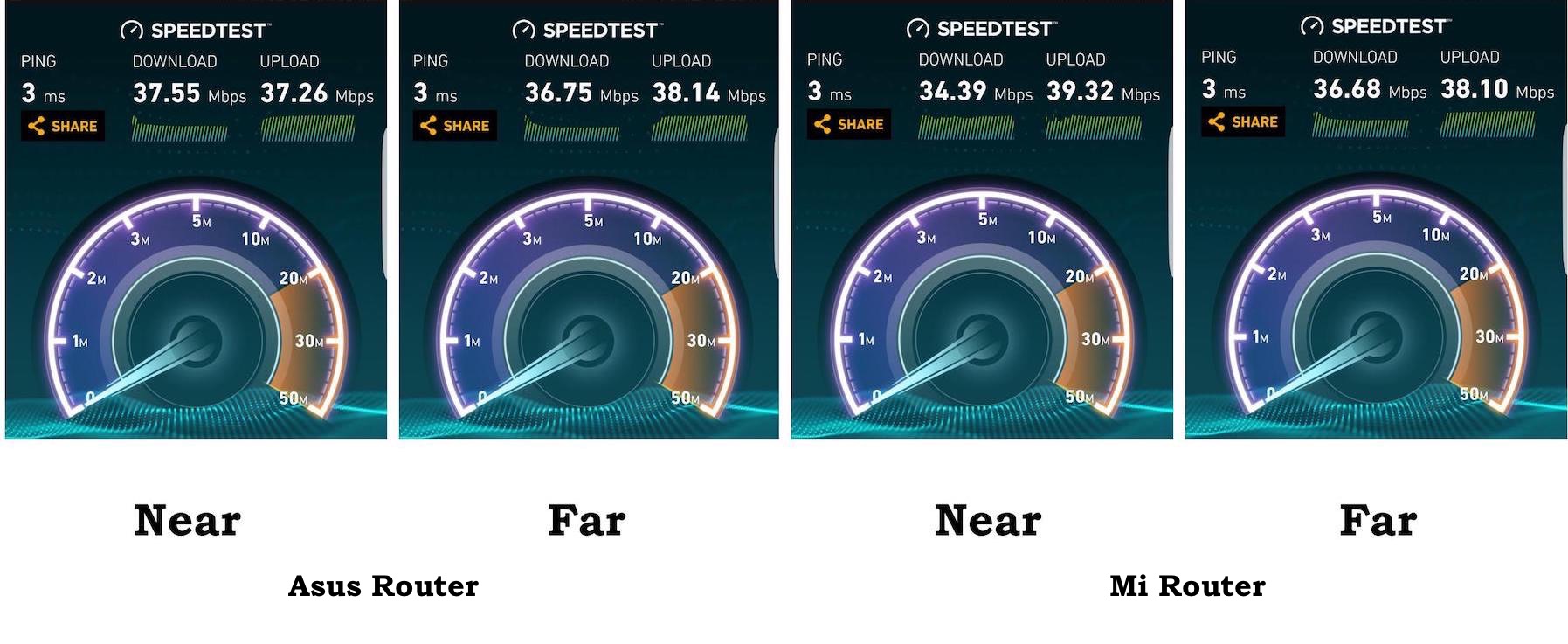 Speed Test on 5GHz band
Asus RT-AC68R (left) vs Mi WiFi Router (right)

The router delivers an excellent signal on the 2.4GHz band and only shows its weakness on the 5GHz band. The Internet connection on 5GHz band is still great when my device is close to the router, it is only slowing down when I stand at the furthest location which is 40ft away with 2 blocking walls. Overall, this is totally acceptable for an all-in-one device like this.
Conclusion
Pros
Sleek design
Low price
Easy setup
High-capactity hard drive
Cons
Average performance on 5GHz band
Clunky app
The Mi R1D Wi-Fi Router has become one of my favorite products from Xiaomi. It is among the lowest-priced product in the category but still has the look and performance of a high-end one. We at TechWalls highly recommend the router.
Disclosure: We might earn commission from qualifying purchases. The commission help keep the rest of my content free, so thank you!