I've never been interested in audio products from China because most of them are junks. I had the same feeling when testing the Xiaomi Mi noise-canceling USB-C in-ear headphones, especially when looking at its low price. However, I changed my thought as soon as I put them on my ears.
Unboxing Video
Design & Features
The product comes in a little transparent plastic box with the in-ear headphones and some ear tips inside. Besides, we also have a microfiber pouch and some ear hooks. What I love the most is the silicone case; I can wrap and hide the cable inside, so it doesn't look like a mess like other wired headphones.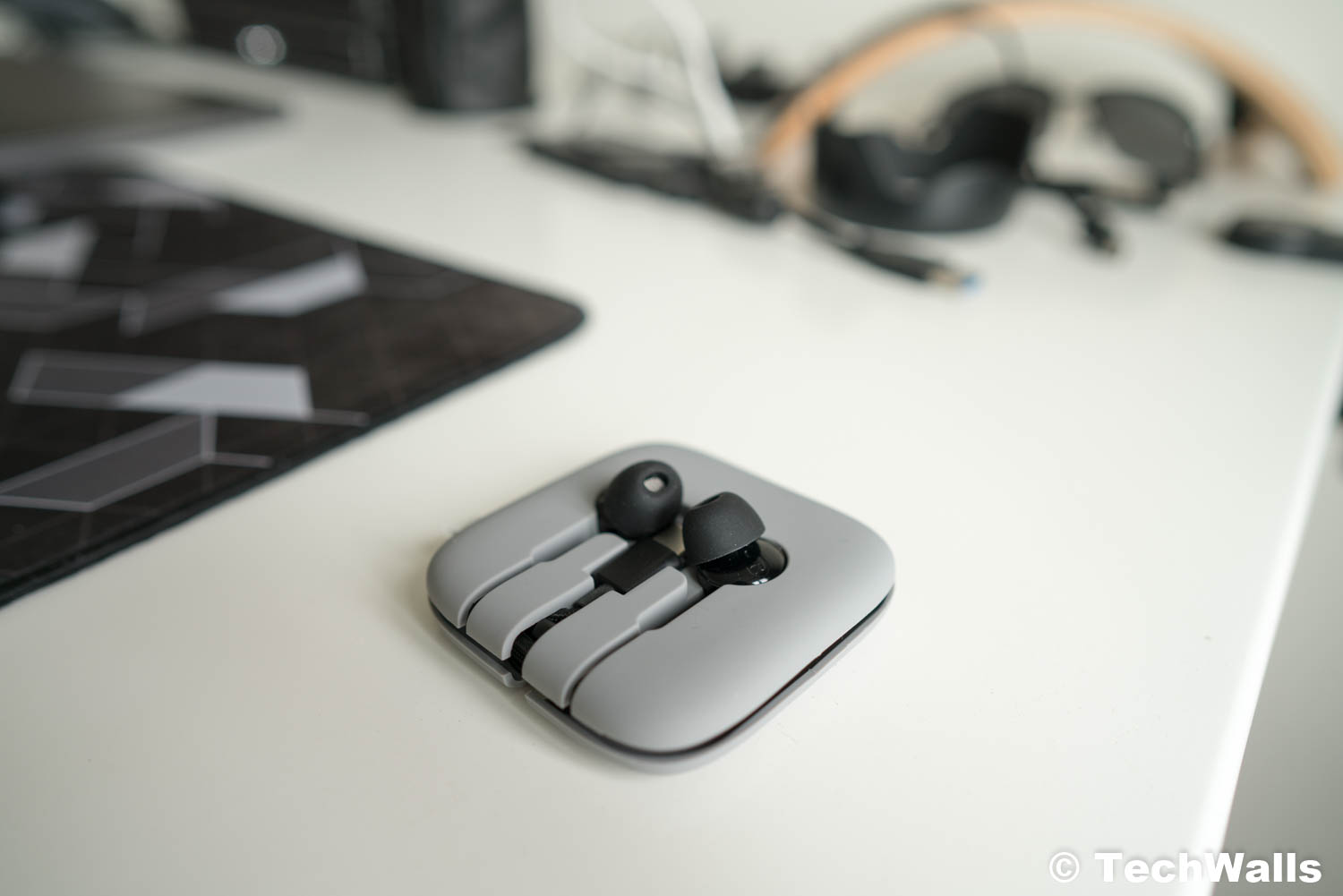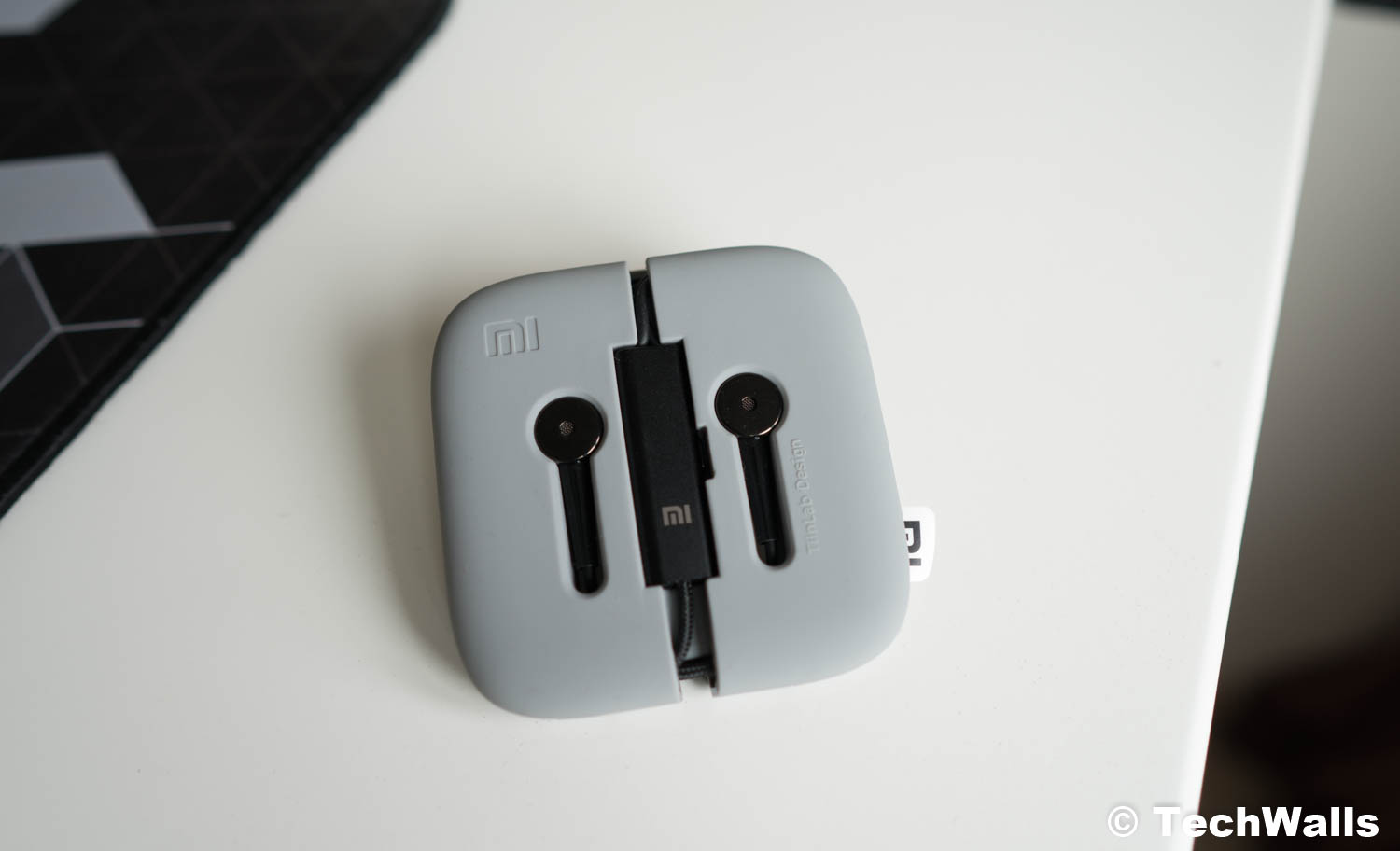 The earphones have a very good build with a metal casing which feels very sturdy and durable. On the back of the two earbuds, we can find two microphones used to detect and reduce noises. These are active noise-canceling headphones and you can turn in on/off using the switch on the in-line control box. Here you can also find some common playback controls.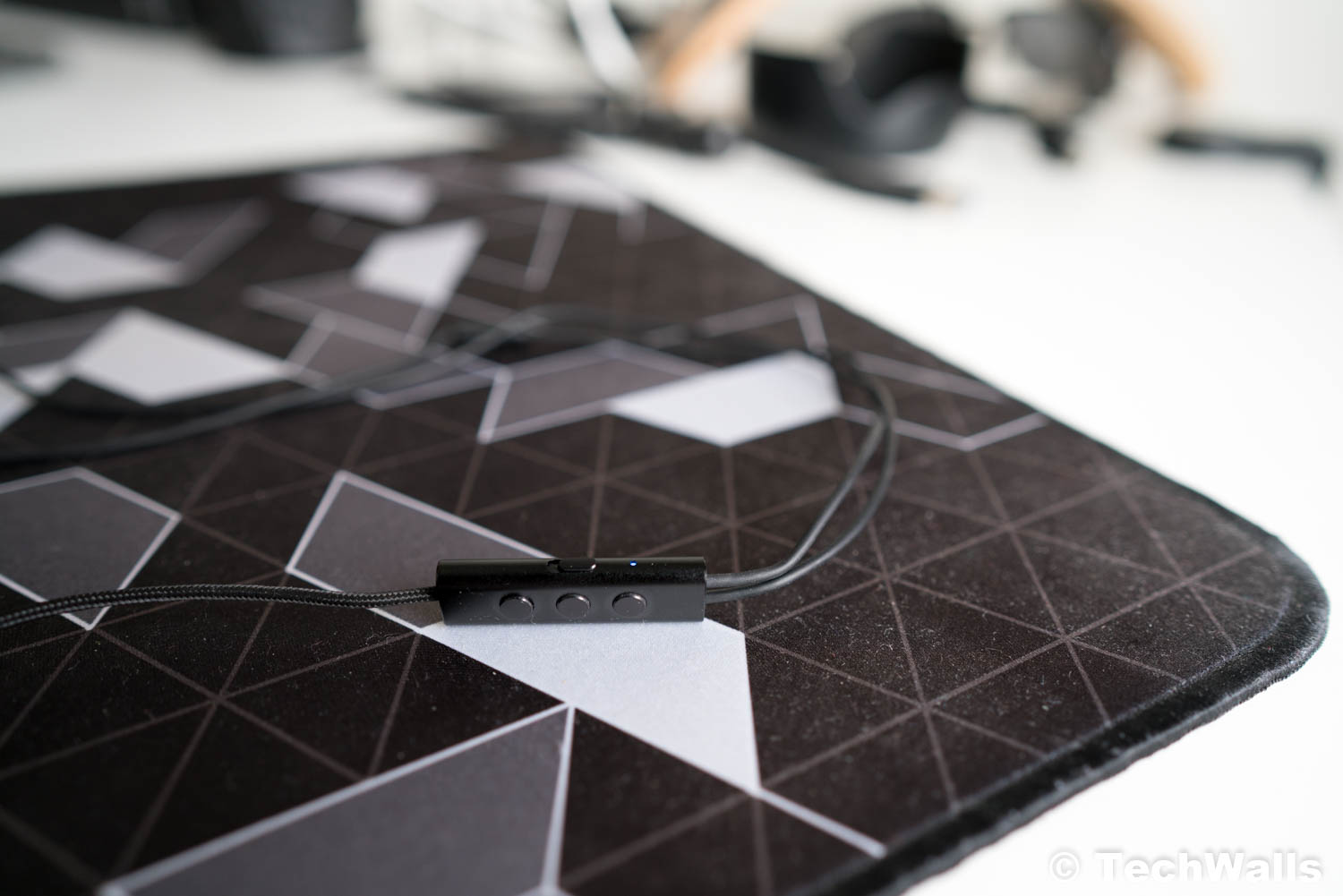 Notably, the noise-canceling headphones don't have a built-in battery because it draws power from your smartphone. This is very convenient because I no longer have to recharge a battery. This is obviously among the best advantages of USB-C headphones. However, it also means that the Xiaomi headphones can only be used for smartphones or laptops with USB-C port, you won't be able to use them with iPhone or smartphones with 3.5mm jack. They work well with my Samsung Galaxy phone, the only problem is that the plug is a little tight for the port.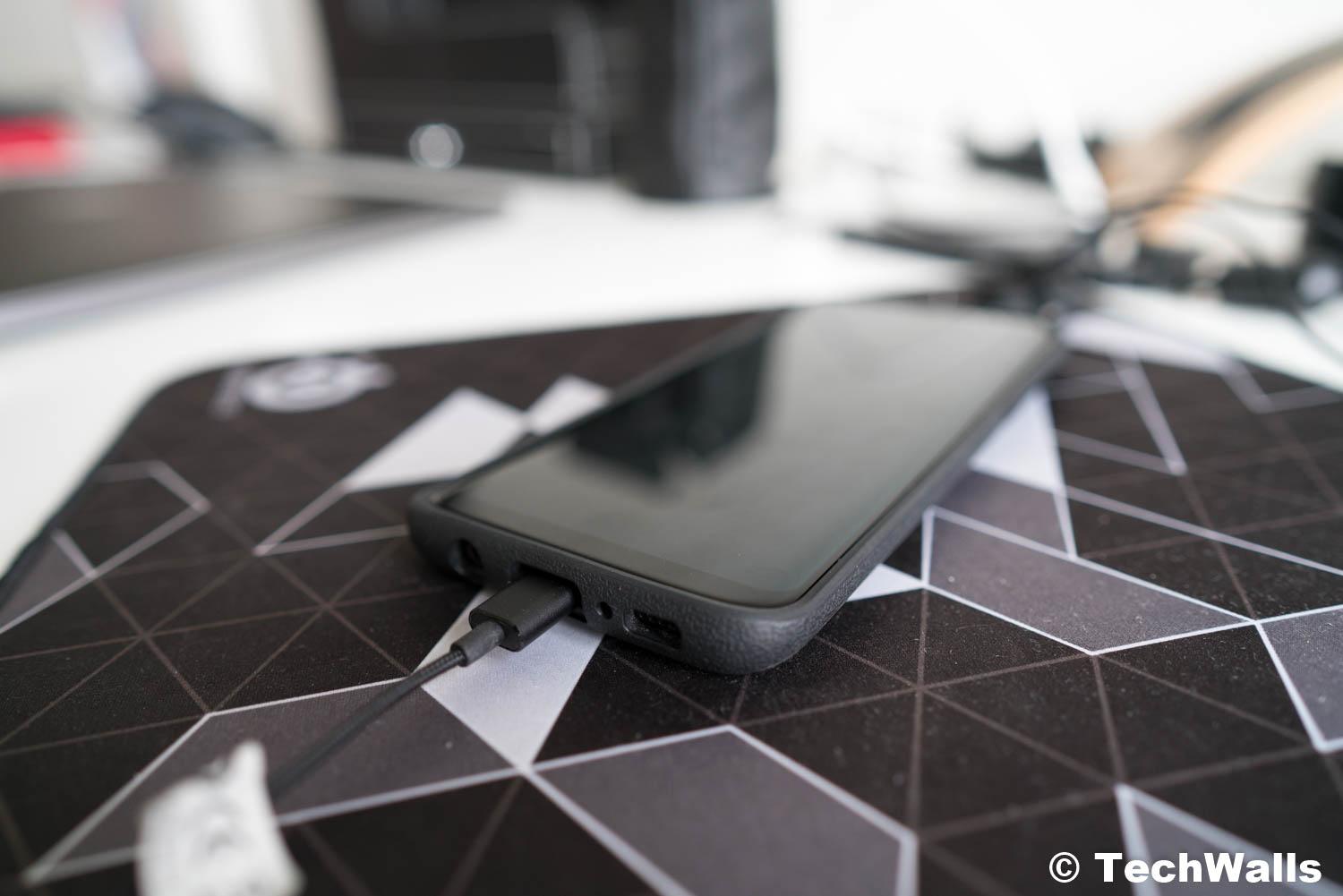 I use the ear tips in M size and they fit snugly inside my ears. The two tips are so comfortable and they don't drop out when I'm walking on the streets.
Audio Quality
The Mi headphones are built to use on the go, so I turn on the active noise cancellation all the time. Its performance is quite impressive; I don't need to crank up the volume when I'm on the streets or riding a bus. They can't get rid of the ambient noises completely but it's enough to listen to the music clearly. Now, I can totally enjoy music without worrying about hearing damages. Xiaomi states that the headphones can suppress noises by more than 25db and filter out low-frequency noises between 50 and 2,000 Hz. Even when you don't play anything, you still can turn on the noise cancellation and everything becomes a lot quieter.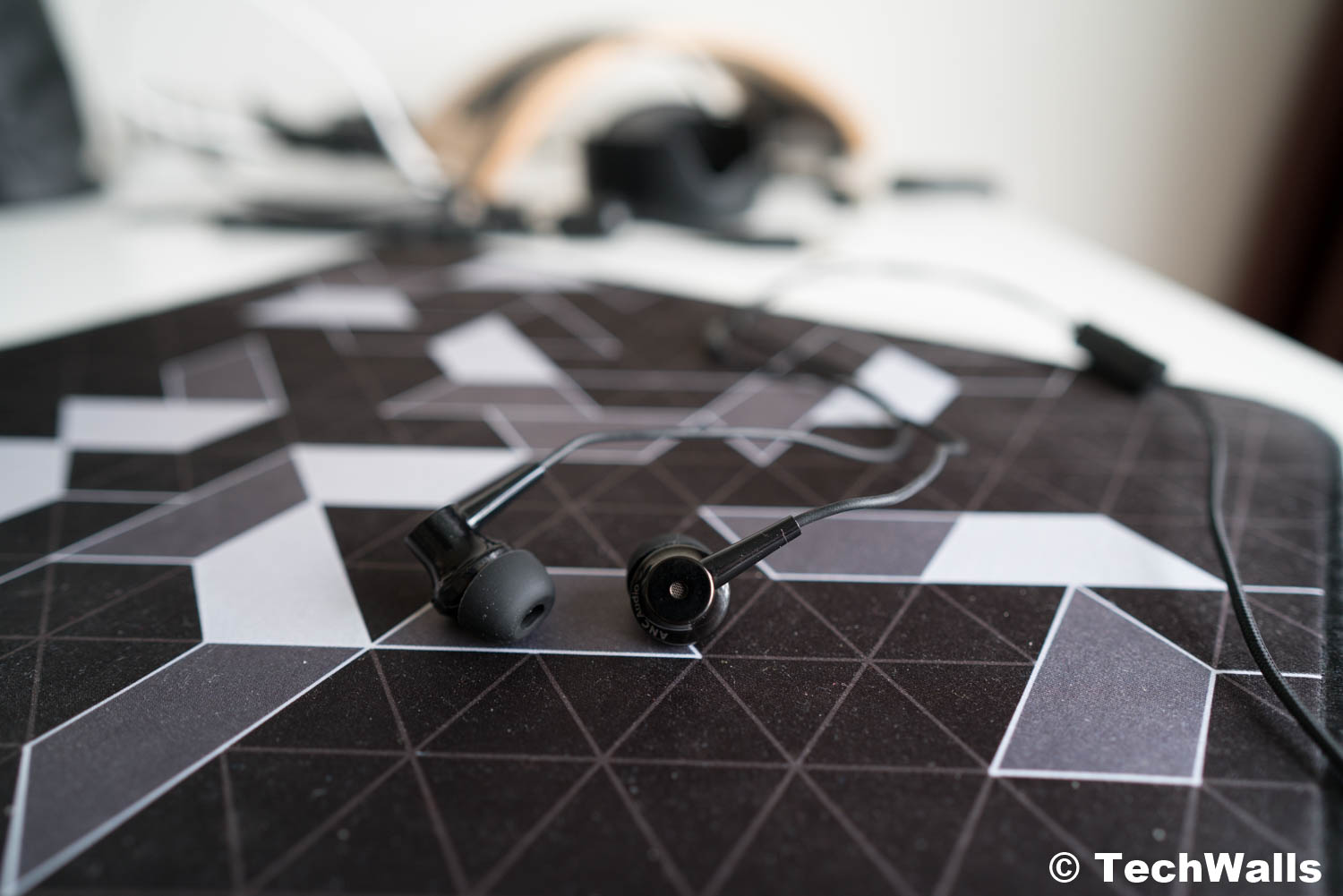 I was a little worried when people said that the sound of the Mi headphones is boring and the bass is non-existent. Fortunately, that's not true. The bass is not boosted heavily like other earphones but it doesn't lack energy, I love how punchy it is and it doesn't make my ears fatigued after a few hours.
The earbuds produce a neutral sound and the mids are the star of the show. The vocals are very clear and don't sound muddy at all. The highs are also very well-tamed and there are no piercing highs that could make your ears uncomfortable. The only downside is that the upper mids could become a little harsh during peaks at high volume level.
Conclusion
Pros
Low price
Solid build
Neutral sound
Cons
Used for USB-C devices only
The Xiaomi Mi headphones have a great performance at an amazingly low price. So, this is an easy recommendation from TechWalls, especially when you are using USB-C devices.
TechWalls Rating
Design & Features - 8.5
Comfort - 9
Audio Quality - 8
8.5
Good
Low-priced in-ear headphones with great performance.
Disclosure: As an Amazon Associate, I earn from qualifying purchases. The commission help keep the rest of my content free, so thank you!