In the suburban Boston area where I am living, there are few choices when it comes to Internet service providers. According to my research, Comcast's Xfinity and RCN are the best choices at the moment. Although RCN is significantly cheaper, I decided to stick with Xfinity since I've used their service for a year and hate the hassle of switching.
Last week, I received an email from Xfinity offering the Xfinity Flex Streaming TV Box for free. In fact, I don't have the need for an external TV box at all because my Hisense Android TV has almost everything and I can stream content from numerous streaming services. However, I am still using the Xfinity Flex because of the following reasons:
What's Good About Xfinity Flex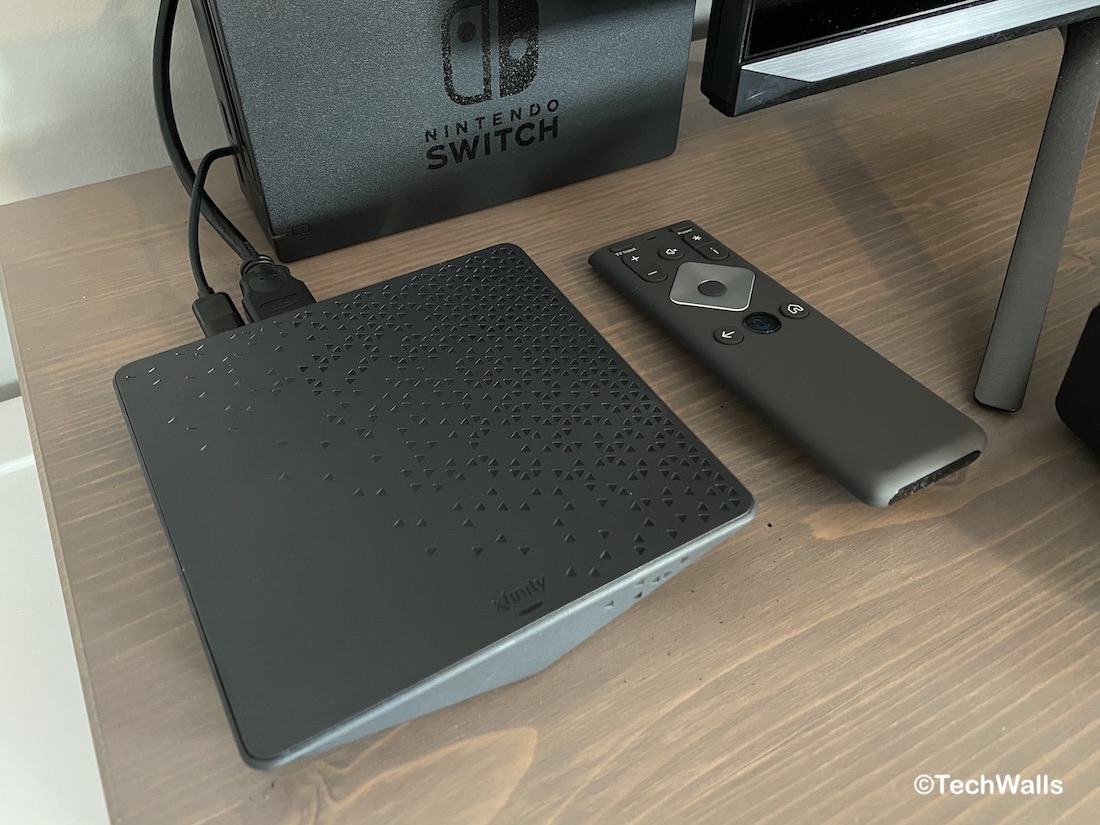 Free Peacock Premium Subscription
This is probably the primary reason I get the TV Box. It comes with free Peacock Premium subscription. Peacock is a very young streaming service launched in July 2020. There is a free plan but you will need to subscribe to the Premium plan to unlock all content. Its monthly cost starts from $4.99. In terms of content, it can't be compared with the popular services like Netflix, HBO, or Disney. There were some big titles available on Peacock, like Matrix, Fast & Furious, or Jurassic Park. They rotate content regularly and in the upcoming months, we will be able to stream all eight Harry Potter films and The Office show.
Besides, I can also watch free live sports like U.S. Open Golf Tournament or Premier League. At this time, not all matches are available for live streaming but I can see some big matches including top teams like Liverpool, Chelsea, Arsenal, or Manchester United. The remaining matches are aired on NBC Sports. Moreover, you can watch full replays for all 380 matches after 9 p.m. ET.
The Peacock subscription can also be used for free on other devices.
The Device is 100% Free
You can use the hardware at no extra cost. Just notice that this is a leased device coming with your Internet service. Therefore, if you plan to stop the Xfinity Internet, you should return the Flex immediately to avoid incurring costs.
To claim the device, you can log in to your Xfinity account and order it with free delivery. You can also pick it up at an Xfinity Store. The first device is available for free but if you want to get another one, it costs extra $5/month.
To attract more users, Comcast even offered me a $5.99 coupon – called Xfinity Entertainment Pass – which can be used toward rentals and purchases of Xfinity On Demand movies and TV shows or as a credit to my Xfinity bill. With all those offerings for free, I would have enough great content to enjoy for at least a couple of months. So, there is no reason for not getting the device.
The Flex Gets Better
In early reviews of the Xfinity Flex, I can see people complain about its sluggish interface. The TV box doesn't run as smooth and fast as built-in OS of smart TVs, however, the experience is not bad at all. It is actually quite responsive and I can watch 4K HDR content on Youtube and Netflix smoothly. Apart from Peacock, you also have some more free movies, TV shows, and Live TV channels; You can also log in to almost all popular streaming services. The remote control has voice control which is very helpful in finding content and apps.
The Limitations
While there is a lot to love about the Flex device, it still has some limitations and you should consider the pros and cons carefully before ordering the device. Following are some of the disadvantages:
The TV box is available for Xfinity customers only.
While I have no problem logging to my streaming services like Netflix, Amazon Prime Video, and Youtube, there are certain services requiring separate purchases. Those include HBO, Cinemax, Showtime, Starz. You will have to cancel the services and then purchase them through Comcast system.
The Flex is an always-on device. There is no power button; When you press on the Power button on the remote, it will turn off your TV only. The Flex still plays content in the background and consumes your Internet bandwidth. The easiest solution for this issue is giving the command "Sleep now" to your voice remote; This will put the device to sleep mode and you will see the power light indicator turn off.
The Flex is not as fast and responsive as smart TVs and some other TV boxes. The performance still needs to be improved.
Conclusion
Overall, the Xfinity Flex is actually much better than I expected. If you have a non-smart TV or the OS is outdated, this is a valuable upgrade. In my case, although I already have a smart TV running the latest Android TV version, I am still using the Flex because it offers me the Peacock Premium subscription for free. The TV box is available for free, so you can give it a try and return anytime you want.
Disclosure: We might earn commission from qualifying purchases. The commission help keep the rest of my content free, so thank you!