Winees just launched Its new home security camera M3Plus, which aims to solve the problems customers meet in daily use, for example, they can not see enough details and are not satisfied with the night vision quality.
Winees M3Plus is a 4CCT spotlight camera with 4MP starlight sensor. The 4MP is almost top-level resolution in the home camera market and capable of catching much more details. The 4 CCT spotlight with starlight sensor is really a new feature, the picture qualities in the night is said to be far beyond only the color night vision.
Detailed introduction
4MP is not a new word in tech circles. What is a 4 CCT spotlight with a starlight sensor?
First of all, let's see how to get a good quality picture at night. Colorful pictures at night have a strong relationship with the lighting conditions and sensors. For a light, the color rendering index (CRI) is very important to the picture quality. The better light spectrum, the better CRI and picture quality. A 4CCT spotlight is built with LEDs of 2700K, 3500K, 5000K and 6500K, it is composed of all spectrums we can find in the LED. The CRI is much better than the ordinary spotlight with only 1 CCT.
Then people may ask, the spotlight doesn't look so bright, how can I see the object from a far distance? Some technology fans may already have answers here. The starlight sensor is here to address this problem. With 4MP starlight sensor, the Winees WiFi camera can take good quality pictures under a light even lower than 3 lux, thus people can see the object beyond 10 meters. Winees guys solve the picture quality problem in an elegant way! Winees M3Plus WiFi camera not only gives customers a good quality picture, it also saves energy!
Scenes to be used
Like other spotlight cameras, Winees M3Plus camera can be used in the front door, porch or other places people need surveillance. It can be installed on the wall, under the ceiling or simply placed on the table. It has a stand capable of covering every angle as needed.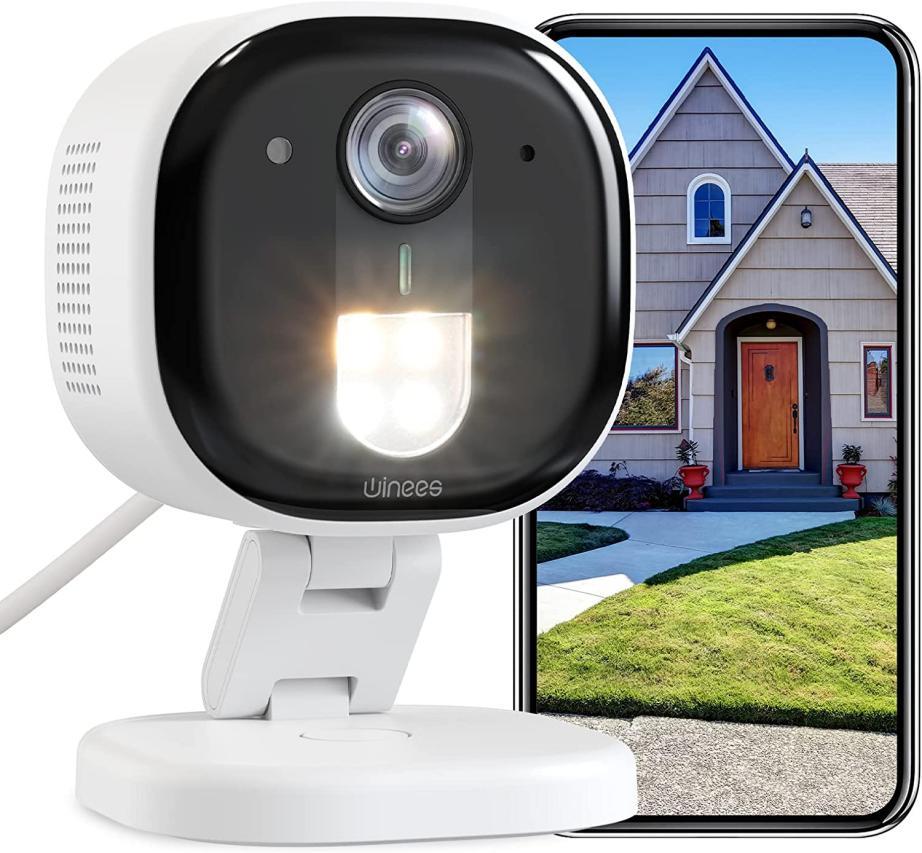 The way of buying
For the convenience of customers, the first batch Winees M3Plus camera was launched in the online channel on 7/1.  Anyone interested can click below.
https://www.amazon.com/dp/B08X49Z413
About Winees
Winees is a professional company focused on home camera products, it aims to use cutting-edge technologies to give people peace of mind.
For more information please visit https://www.iwinees.com/
Disclosure: We might earn commission from qualifying purchases. The commission help keep the rest of my content free, so thank you!