The legendary operating system Windows XP is finally bound to reach its terminus in April, but millions of users, including commercial businesses and government agencies, remain tethered to it. Despite Microsoft's early announcement on the shutdown in 2013, many still lag behind the schedule for upgrades.
According to data from the U.S. federal government, approximately 1 out of 10 government computers is still far from being upgraded to the modern version of Windows in spite of the government's push to implement full-scale upgrades. What is risky about these oversight is that those government computers contain highly sensitive data that, if left unprotected, will compromise confidential military and diplomatic systems. That is so because Microsoft will no longer release updates for Windows XP after April 8.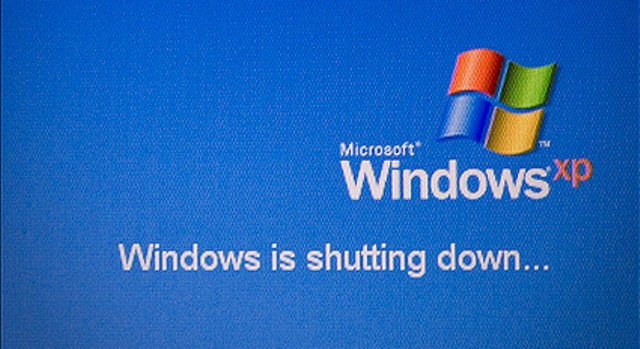 When the software giant starts pulling the plug on Windows XP, there will be an escalated danger as hackers will also begin to target vulnerabilities in the government's computer system that are no longer receiving security updates. This means malicious intruders will have secret, undetected access to the government computers to steal passwords and other sensitive stuff such as bank information and credit card number.
The U.S. government has several plans in mind, and majority of them have yet to be implemented. One of those plans is to migrate the old computers to newer OS software platforms over the coming months before the end of 2014. Analysts believe a great deal of federal computers will still be running Windows XP by 2015.
Another plan the government wants to pursue is to purchase new sets of computers with the most up-to-date operating system. That could amount to hundreds of thousands of fresh computers, according to government figures. The plan could take up to several years to finish as the U.S. government is experiencing budget cuts due to the sequestration program implemented enterprise-wide. There is so much doubt then whether the plan could be completed in time.
Cyber threats have become one of topmost security concerns of the U.S. at present. From espionage to terrorism to online bank heist, the government faces various reports of hacking incidents that could shutdown an entire government network if left unattended. This is why the U.S. Homeland Security Department is investing huge sums of money to address cybersecurity requirements. The question is, does it have enough time to juggle all the cyber events happening already?
The government's failure to retire Windows XP computers heralds something that says a wide flaw in the government system might cripple its initiatives to protect critical assets.
Disclosure: We might earn commission from qualifying purchases. The commission help keep the rest of my content free, so thank you!