Now that Microsoft has unveiled the successor of Windows 8, many tech pundits are saying the software giant has finally compensated the big failure that was the Windows 8.
It is nowhere more evident than in Microsoft's decision to bypass Windows 9 in favor of the next even number, 10, tech analysts said, if only to inject some pun into last Tuesday's Windows 10 event.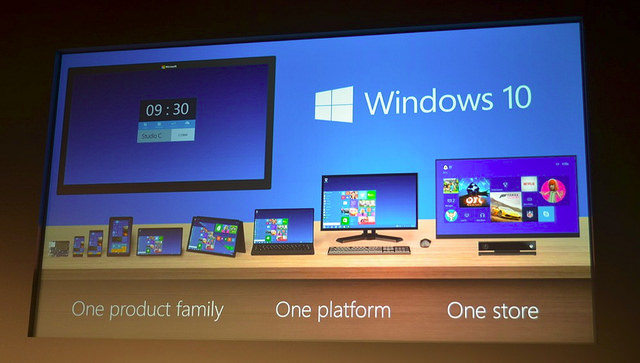 Seriously, the new PC operating system seems legit as a makeup for what Windows 8 lacked in terms of user focus and convenience. Windows 10 has brought back to life the interest among users who still shun the touch screen computers and stick to the keyboard and mouse device. Nonetheless, Windows 10 has tagged along some of the desirable features inherent in Windows 8. So there's not a whole lot of differences between the successor and predecessor.
For one, Microsoft has restored the Start Menu in Windows 10. The Start Menu is undeniably the most favorite go-to among Windows fans since the very first iteration of the OS, the Windows 95. Then all of a sudden, Microsoft removed the fave icon in Windows 8, thereby changing the way Windows users navigate through applications with the stranger Start Screen, which has been an unnecessary burden for non-touch screen computers.
Although Microsoft restored a Start button in the Windows 8.1 version, users still ended up navigating through the unwanted Start Screen. Following years of clamor from users for the return of the Start Menu, the Redmond titan finally heeded calls and re-launched it with Windows 10.
So how exactly different is Windows 10 from 8? The new OS brings the Live Tiles from Windows 8, making it appear like a combination of Windows 7 and 8.
Microsoft also added a Continuum function that lets users to adapt the Start button when they are using either the mouse-and-keyboard or a touchscreen computer. For convenience, the new feature is intended for tablet devices. The Start button is activated when tablet mode is enabled, so users see bigger buttons on their screen just as they do with Windows 8.
Windows 10 is designed to run Windows 8 Metro apps only in a certain portion of the screen, unlike its full screen mode in Windows 8. Windows 10 is also designed to let users arrange their apps by creating title bars with different sizes depending on your preferences.
The Start Menu now also includes a web search functionality, making it more a multi-tasking favorite than ever. Above all, the most interesting thing about Windows 10 is its focus again on all users, not only the touchscreen fanatics.
Disclosure: As an Amazon Associate, I earn from qualifying purchases. The commission help keep the rest of my content free, so thank you!