The newest Windows 8.1 upgrade will be free for people who are running on Windows 8 but it will cost an additional $120 for standard version and $199 for Pro version for those who are not already on Windows 8.
A while ago, we heard news that Microsoft is planning to give Windows 8.1 a free upgrade to those who have already purchased Windows 8 and the news comes out to be true.
New Upgrade Plan for Windows 8.1
This time, Microsoft is planning something different. Instead of offering an upgrade edition just like Microsoft did with Windows 8 last year, this time it is offering Windows 8.1 as a full version software that can be bought on retail or can be downloaded online after purchasing. This full version software concept was adopted by Microsoft in light of the feedback they got from people who want to build a new PC from scratch and do not have any previous version of Windows to upgrade from.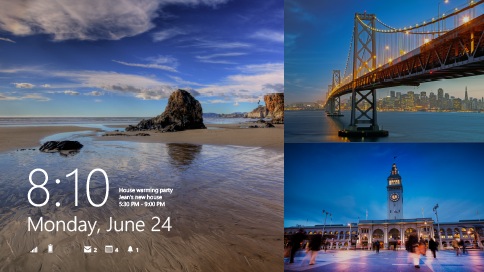 Upgrading from Windows XP or Windows Vista to Windows 8.1, you will need to do a complete clean installation of the new Windows 8.1. This is because there are certain things in those old Operating Systems that Microsoft discourages and does not recommend to directly upgrade to Windows 8.1. And for this particular reason, since you are going to perform a clean installation, you will need to buy the retail DVD instead of downloading it since you will be wiping out the data during the installation process.
For Windows 7 users, however, Microsoft said that all their files and folders will remain intact during the upgrade process from Windows 7 to Windows 8.1 but they will have to install the apps again like MS Office or Visual Studio etc. It's not a big deal since the registry entries are changed and also the Windows 8.1 work environment is different.
Besides this, if you are planning to buy a PC that has the basic Windows 8 edition, you can upgrade to Windows 8.1 Pro for $100 and if you are already on Windows 8.1 Pro, you can get the Media Center edition for just another $100. Windows 8.1 will be available in stores from October 17 and will go on sale the next day.
Disclosure: We might earn commission from qualifying purchases. The commission help keep the rest of my content free, so thank you!