The rivalry between Apple and Google's parent company Alphabet will soon extend beyond the mobile race as both companies seek to expand into the virtual reality market, a booming sector that already saw many augmented and virtual reality headset makers sold to larger tech firms such as Google and Apple themselves.
For example, nothing could be more convincing as an evidence that Apple is developing its own VR headset than the recent acquisitions of Flyby Media, Faceshift and Emotient, among other VR manufacturers. These acquisitions are a strong indication of the Cupertino-based company's deep-seated desire to join the fray in the virtual reality race.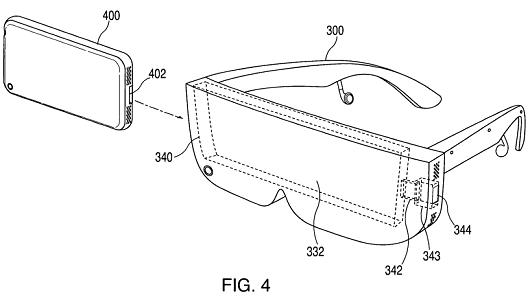 To add excitement to speculations, Apple is reportedly building the prototypes for the said virtual reality headset that looks much like the HoloLens by Microsoft and Oculus Rift by Facebook. On the other side of the ring, Google is building a virtual reality headset that can operate on its own without requiring a computer or gaming console. Plus, there's a plan in Mountain View to release a fresh version of the Cardboard viewer with more advanced technologies such as computer processors and sensors.
The inspiration for Apple's plan to enter the VR race comes from the company's pursuit to expand its business beyond the iPhone. This is not the first time, however, that Apple dabbled in the augmented and virtual reality sectors. There were many attempts by the company in the past to diversify its business to include AR and VR, but the company has not yet laid out its plan to monetize these technologies.
Apple's market strategy for virtual reality is expected to be similar to that of its smart watch strategy, in which the company depended upon the force of its brand to seize a portion of the VR market and build out from there.
On the part of Google, it remains unclear why the Android maker would want to develop a standalone virtual reality headset when all smartphones running the Android operating system can operate as VR headgears through the Cardboard viewer. But the design might seem too simplistic for most users.
The goal perhaps is to compete directly not just with Apple but also with Facebook's Oculus by integrating a high-end VR headset into the Google Play Store for VR gears.
As to what company will likely win in this race, it would be safe to surmise that Apple's success would rely on the diversification of its business if its VR gear proves to be a hit among users. Google's success, on the other hand, would be measured by how it can beat Facebook and Apple in the market.
Disclosure: As an Amazon Associate, I earn from qualifying purchases. The commission help keep the rest of my content free, so thank you!