Move over Skype, Facebook has rolled out a new feature that is part of its Voice over Internet Protocol service, allowing users to make group calls. And it's out to beat Skype, or can it?
With the rollout of the group VoIP audio call on Facebook apps for Android and iOS, about a billion users will now be able to connect with friends and family members located at different locations, hear their voices all at the same time. The Skype-like feature is free, at least over the next couple of hours for all Facebook Messenger users.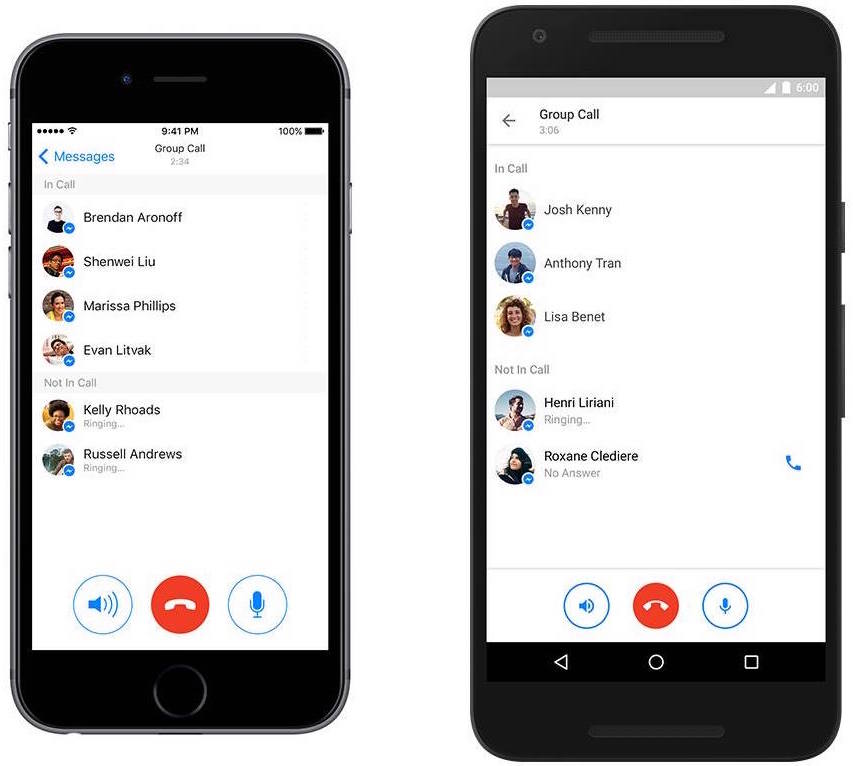 To make use of the new Messenger feature (assuming it is rolled out to your country), you only need to click on the icon in the Messenger window that signifies a phone and then pick the users you want to include in the group call, or sometimes called conference call. After completing the list of call participants, they will all receive a notification from Facebook that the call is about to begin.
You do not have to fret over a missed call, you can still join the group call by tapping the Phone icon again and click the option that says "join call," pretty much like you do with Skype when you miss out on a call. If the person initiating the call missed someone else, you can do the favor of sending a ping to the omitted user and invite her to come onboard.
There was a bit of miscommunication right after the F8 conference, where the feature was introduced. At first, it was announced that the group call can accommodate an unlimited number of users, which meant you can call up all of your 5,000 virtual friends! Facebook moved to clarify the statement later and said there are only up to 50 participants that can join the call.
The long-term goal is to help users talk to one another when typing your message does not suffice. It is especially the case when you are in a hurry or in an emergency and there's not a second or minute to waste hitting every single key on your handset.
It's unsure what else the Messenger group call offers to users. But tech pundits are hopeful the new feature will incorporate a background noise reduction capability to help eliminate the unnecessary cacophony. Personally, I hope Facebook adds the video capability to the group call. Otherwise, it will never be able to replace Skype as my preferred group calling software.
Disclosure: As an Amazon Associate, I earn from qualifying purchases. The commission help keep the rest of my content free, so thank you!