The new Apple iPhone 5 is the main subject on everyone's lip since its announcement not too long ago. The device is expected to be the top selling smartphone this holiday season, and for a good reason. It is well known by everyone who have been following up the device that the iPhone 5 is not revolutionary, however, that is totally fine.
When a new smartphone is released, how many of the new features does the consumer uses? Not much, which leaves many devices with unnecessary features that are not needed by the majority of smartphone buyers. With the iPhone 5, Apple is releasing a handset that is not overwhelming the consumer with a ton of things that they might never use, and that is fine.
Just recently, Samsung released a new advertisement, which is directed at the iPhone 5. The ad compared features of both the Apple iPhone 5 and the Samsung Galaxy S3, obviously, the Galaxy S3 came out on top. But when you sit back and take a look at the features listed that are not available on the iPhone 5, one has to wonder, how many users actually take the time out to use these on a regular basis. Features like Tilt to Zoom, Direct Call, Shake to Update, and Turn Over to Mute are all features that will not be used on the regular.
Many critics are making a huge commotion over Apple's decision to ditch NFC and wireless charging, but do we really need those things, especially wireless charging? No we don't. NFC is not available in all territories, this thing is barely making a dent in the United States and Europe, so there is really no reason for Apple to jump on the NFC bandwagon when many owners of the iPhone 5 won't be able to take advantage of it.
The push for NFC's acceptance has to come from somewhere, but it does not have to come from Apple's efforts. The iPhone is a world phone, the number one smartphone on the planet; this means whatever features it brings to the table should be usable by everyone who gets their hands on it. What's the point of paying top dollar for a smartphone, only to find out you can't use it to its full potential? Not very wise is it.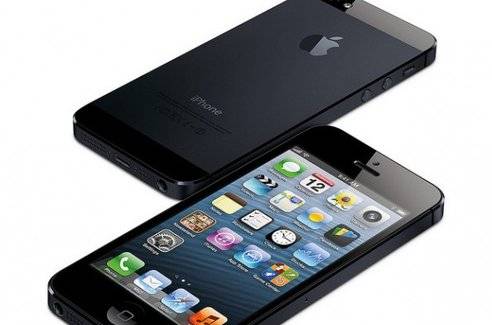 On the matter of wireless charging, it's cool, it looks neat, people are excited about, but it makes little sense. Compared to normal charging methods, wireless charging is slow, which means it is more of an inconvenience that anything else. If you want to use your handset while wirelessly charging it, you're out of luck man, because the device has to be stationary on the wireless charger pad for optimum performance.
Until wireless charging reaches the point where the user can walk around his/her house using a smartphone device that is wirelessly connected to a charger pad, then it is useless. I am a huge fan of Nokia's Lumia Windows Phone devices, however, despite all the features the Lumia 920 and 820 are packing, wireless charging is not one that I view as something of any great importance. The Apple iPhone 5 doesn't need it and that's fine.
The design of the iPhone 5 is still mostly the same when compared to previous iPhone handsets, with the main difference being the increase in height and screen size. Consumers think they like change, but if Apple were to make some huge changes to the device, there would have been a major uproar among fans. The iPhone 5 design is the same so that it won't feel alien to those who are huge fans of the iPhone, and that's fine.
The iPhone 5 4-inch display pales in comparison when compared to such phones like the Samsung Galaxy S3 and the Nokia Lumia 920, however, that is fine. Apple seems to be the only company who remembers that these devices are for holding in the palm of the hands. A smartphone shouldn't be a brick in the hands nor in the pocket, everyone who uses a smartphone whether their hands are small or huge, shouldn't have a problem holding their handset, and this is another reason why the iPhone 5 is fine.
Apple puts much emphasis on software; this is why the iPhone 5 doesn't have to be sporting a quad core processor and 2GB of RAM for iOS6 to run smoothly. Smoothly integrated software and hardware that stresses user experience above all else is the main reason why the iPhone 5, is just simply fine.
Disclosure: We might earn commission from qualifying purchases. The commission help keep the rest of my content free, so thank you!