Blogging has become one of the most sought after careers in the past few years especially among the youngsters who prefer opting for on online career through blogging. With blogging, guest posting on different blogs has also gained momentum with more bloggers showing interest in this. Guest Blogging is also writing or publishing a blog post however; the only difference from blogging is that it's done for someone else's website or blog.
One may request for guest posting or can get invitation for guest posting by the host blogger himself. After getting the opportunity to work as a guest blogger, the guest blogger and the host blogger decide about the guest post topic and the content which will be included in the specific blog. As per the agreement between the two, the guest blogger is allowed to include his personal bio and a backlink to his blog at the end of his post in most of the cases.
Here are the five main reasons which show the significance of guest posting in the present blogosphere and proves how it is a key approach for all aspiring bloggers:
1. Gain Attention and Come in the Limelight
Through his guest post, the guest blogger is also subtly introduced with a hint of what all his blog can serve to the new readers. A guest post opportunity should never be missed as it not only raises the popularity of the person by bringing him into the limelight but also get the attention of the readers of the host blogger. However, it should always be kept in mind that the content posted should be of superior quality to achieve the interest of the readers in it.
By submitting high quality content, one can also gain good opportunities to write guest posts on larger platforms.
2. Drives Traffic to your Blog
By writing superb quality guest posts, you can gain good traffic to your blog as the new readers and communities will visit your blog to view your own write ups.
Organic traffic forms the core of the blog traffic and you need not worry for the page view dips while busy in submitting new posts for a specific blog.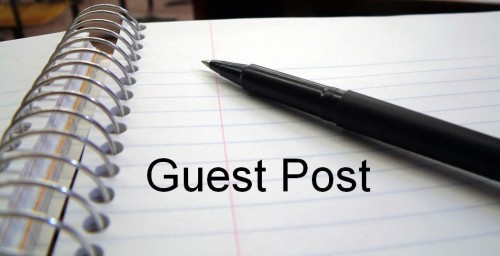 3. Beneficial for Search Engine Optimization
Search engine optimization plays a pivotal role in increasing blog traffic. If one wants to achieve a good rank in Google search, the usage of extensive links from external websites will prove to be the most beneficial for it.
By guest blogging, you also get the advantage of custom anchor text as well as high quality one way external backlinks to your blog. In case, your content is relevant and your blog is shown in search results for similar search terms, it will certainly give a rise to all the pages on which you write in search engine optimization.
However, for this, it's necessary for all your contents to be relevant as well as interesting as per the topic given to you for guest posting.
4. Build Relationship with Other Bloggers
If your blogs show your excellent writing skills and your guest posts add value to a host blog, it will certainly be recognized by the host bloggers which will help in building a good relationship with them.
There are many successful host bloggers in the field who have made a niche in blogosphere by their active presence on various social networking sites like Facebook and Twitter. By writing good guest posts for such influential people, one can attain good recognition in this field. Such contacts should always be cherished as it gives you a bigger platform to showcase your knowledge and skills. Undoubtedly, it will also help you in gaining popularity on social media sites as well as improving your blog traffic.
5. Builds Credibility of the Guest Blogger
As host bloggers give preference to quality guest post on their blogs so, by writing guest posts for various blogs, a guest blogger slowly emerges as a subject matter expert whom everyone wants to read.
It certainly builds the credibility of the guest blogger in the blogosphere and makes him a trustworthy blogger among the readers and the search engine algorithms whose words can be trusted easily.
It's always a good option to start guest posting if one wishes to gain attention of the readers, drive traffic to his blog and prove himself as a subject matter expert in the blogging world. So, begin today and come in the limelight by building relationship with popular host bloggers and achieving good positions in search engine rankings.
Disclosure: We might earn commission from qualifying purchases. The commission help keep the rest of my content free, so thank you!