I am in a unique situation where I have a ton of exposure with the technical side of this industry (a bit of programming, product management, and design), the written aspect (being a tech blogger is how I started my career), and the business side of things (consulting startups and acting as an advisor). This has alerted me to the value of new companies having a quality website and blog. Today we will talk about how yours can too.
A Quality Blog
A lot goes on behind the scenes of a growing startup. No matter if its still in ALPHA mode or already funded, there is a story to tell. It may seem like your programmer doing a bunch of coding and the designer hashing out final mock ups of the UI is boring. But it is surprisingly entertaining and even inspiring for others. Having a blog that chronicles the ups and downs of your startup makes many dreaming entrepreneurs wake up and want to put their thoughts and dreams to work into a living business and startup. What is crucial is ensuring that your blog offers useful information. You never know, your company's blog can help inspire the next Facebook or Twitter.
Useful Links and Products
Tumblr – A popular website of choice for startups wanting to integrate blogging into their site.
WordPress – A great option for individuals looking for a more formal blogging option with more editing features.
Posting Code – Your startup's engineers and developers may want to show off some code including new developments. This WordPress explanation shows how.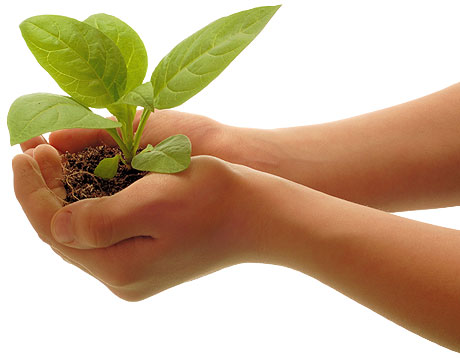 The Landing Site
While having a blog makes your startup's website a living and breathing machine, having a beautiful landing page is a bit more crucial. When users make a web search of your product (whether it's an app or an online product), this will be one of the first things they will see. You don't have to wait until your company is raking in hundreds or even thousands of users before creating a website. Creating one when a name and vision is agreed upon is the crucial time to look into hosting and web design.
This will lock in your name, which will also lock in your potentially revolutionary idea. Even if you don't have a single line of code written for your app, a landing page that briefly explains your product and an area for email updates is pretty much all you'll need at the moment. For many websites with a strong mobile application following, for example Instagram and Path, that will be all they'll need – ever.
Useful Links and Products
Adobe Photoshop – Your developers and designers may be more than familiar with Photoshop. This product is also a great way to design your simple but eye-popping landing page. This how-to article shows us how.
Mail Chimp – A popular email newsletter service of choice for many websites; especially new startups.
Jobvite – Looking for a new member to your team? Add a job link at the bottom of your landing site and use Jobvite to begin recruiting.
The Benefits and Drawbacks
The benefits of a website include being able to better educate the public and to inspire future entrepreneurs. A better educated public may also work in your favor in terms of monetary gain for your product. With more individuals learning about how great your product is, this can draw in potential investors. They will see how established your product is and will be more willing to take a chance on it. Despite this fact, everything comes with its drawbacks. Having a startup website is no different. Focusing on building a quality startup website can be a project in itself, which can possibly take away from your main focus. This makes it essential to bring along a developer that can work on this full time. Many times, they don't have to be paid if your company's finances can't handle it.
Overall, if you have a startup growing and haven't invested in a website (and I've surprisingly seen many situations where this happens), don't hold out on getting one right away. Your startup could depend on it.
Disclosure: We might earn commission from qualifying purchases. The commission help keep the rest of my content free, so thank you!