Watching technology evolve is a beautiful feeling. Advancement comes with an awful lot of scepticism, especially, when it comes to AI; but if you look at the brighter side of it, realising the technological changes that have made life simple is itself an amazing feeling.
Getting back to the point. We're focussing on the technological advancement and that too, by one of the strongest tools of the current time, the Internet. As we know, search engines are the movers and shakers of the internet. So, in simple words, if you want your business to boss the internet, you need to boss the search engines. But the point is, the search engines have also improved many folds over these years. Keyword incorporation is no longer used like the way it was used and finally—coming to the crux of the matter—we've seen another dimension added to the search engines that goes by the name of Voice Searching.
The new age of search queries:
If voice searching and voice assistants sound like foreign concepts to you, you were probably existing in an alternate dimension in the past few years – legit sorry to break it to you. Asking Siri instead of taking your phone out and typing stuff over the internet, is the contemporary way of solving problems through technological aid, or making Alexa play a song for you for that matter.
The important point is, this changes the entire dynamics of the businesses that are trying to reach their customers through search queries.
How? Let's go by a few facts.
If these stats raised your eyebrows, don't be surprised, you're not alone in this. Most of the marketing experts throughout the globe anticipate that the future of search queries would have a high influence on voice searches. Even a lot of brands have been proactive about the matter and have incorporated smart speaker friendly approaches in their marketing strategies.
Brands taking voice searches seriously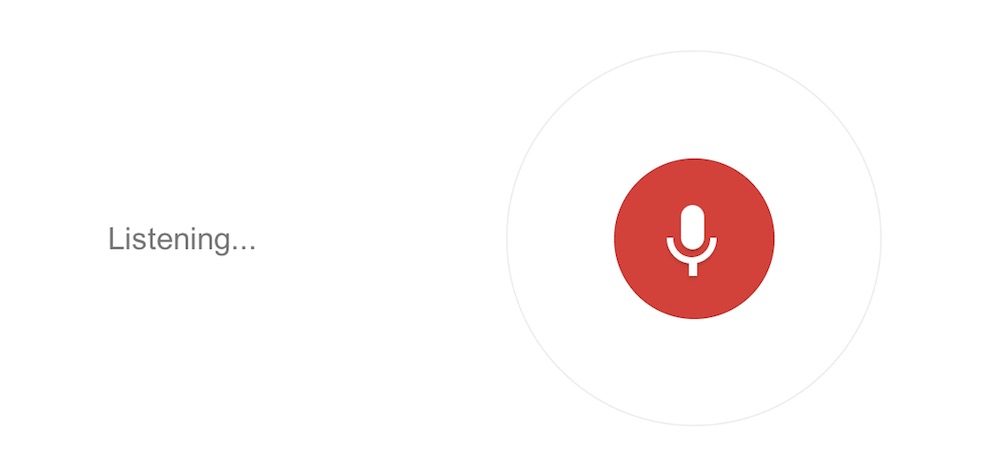 So far, we've learned that it might be a silly move if a business takes a voice-search strategy for granted. Sooner or later, brands would move to them and it's more of an opportunity to get one step ahead of your competitors. Otherwise, a great facepalm awaits the moment you see your competitors getting an edge over you with it.
Let's take Dominos for example. They were of the few brands who were quick off the mark surfacing on the voice search devices. Dominos allows you to order pizza through your smart speaker and also asks for your favourites to make future orders easier. Uber and PayPal also joined the part later.
Smart speakers have changed the definition of interaction between humans and technology. Interacting with the technology is now fun and accessing information is easy. The re-transactions could be done in a few commands now. People could learn about quick facts, get live updates, weather report and what not? How? Just by a few commands.
Some quick tips for businesses to utilize voice searches:
The first thing that you've got to understand about the digital assistants is how they're accessing information. Voice searches function very differently than textual searches. For example, if someone wants to know about a Chinese restaurant in their neighborhood, they would type something like "Chinese restaurant near me". But while searching it through the voice, they'd speak in complete sentences and the same query would sound along the lines of "Okay Google, tell me a nice Chinese place around me".
The nature of searches is more conversational in nature when it comes to voice searches. Also, if you notice, the notion of location-based targeting also comes in the picture in this. So, your business' integration with Google Maps would be crucial if you want to rank your website on Voice SERPs.
The user queries have long-tail keywords in them and are usually in the form of questions; which means your FAQ pages would make your website friendlier for the voice queries. To win customers over voice searches, businesses would have to delve into the buying habits of the customers and have answers to all of the questions that users usually ask from them. Also, the content would require a less complex tone as the searches are generally plain and simple in nature.
Why businesses should start taking seriously?
Future of searches would be strongly dominated by voice searches. As said earlier, you might miss out an opportunity to get one over your competitors. And it's not even future, it's now. In case you didn't know, there are already over 30,000 kills on Alexa – what are Alexa skills? On top of that, these skills are free for now. But you never know for how long? The competition might make the businesses pay for these services in order to be ranked higher on the search results. So, it would be a better idea the reap the benefits of free service in an easier competition.
Another good thing about manifesting on the voice search results is that it helps your brand publicity. When your name comes out of a digital assistant, it'll make people more aware of your brand and the authenticity of it – as they'll be literally talking about it.
It is about time that you start taking digital assistants seriously for your brand.
Disclosure: As an Amazon Associate, I earn from qualifying purchases. The commission help keep the rest of my content free, so thank you!