In a digital world where everything goes online, customer reviews are critical for some businesses. That's why some marketing strategies are oriented towards gathering people's reviews at any cost and without checking them if they are genuine or honest. But why businesses need so desperately this feedback on their website or social media pages?
There are start-ups in the technology industry, for example, that understood the need of people for honest reviews and the need of software companies to have their products reviewed by real people with an authentic experience behind them. Tekpon is one of these start-ups that came on the market with a breath of fresh air and a team behind ready to change the way people consume software products and buy. With excellent care for software companies who don't want to pay for fake reviews anymore, Tekpon's team aims to change these problems.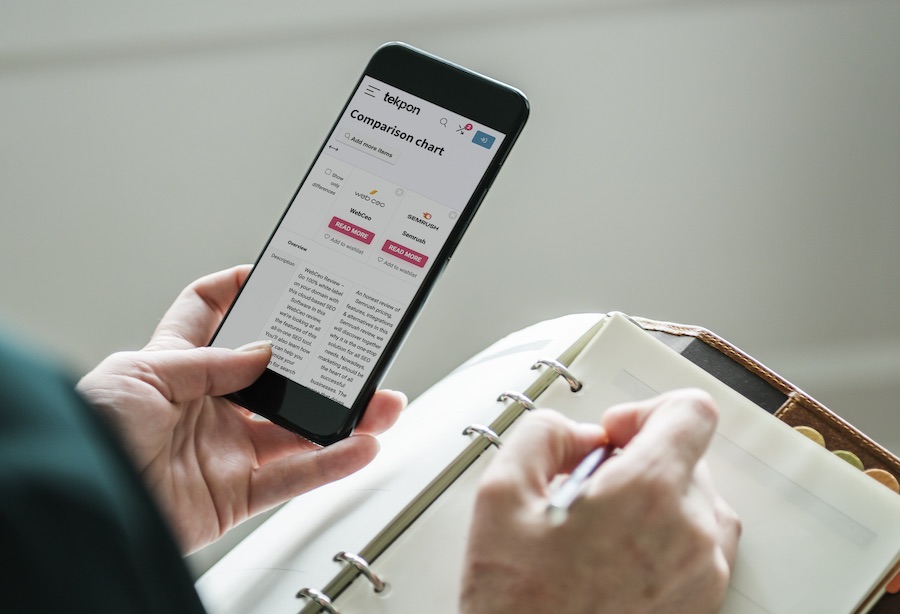 But why reviews become a topic of interest?
First of all, international studies have discovered that people behave in a certain way when they want to buy a product or a service. Before making a choice, people are looking online for other customer reviews who had bought and consumed that product or service and share the experience overall with other users. Nowadays, people tend to believe more in other people's words than in the brand itself. Although it seems simple, it's not. Some people understand the necessity of writing their thoughts and how fundamental they can be for business sales. And other people feel like they have to be rewarded somehow for them to share their experience. And this situation brings us closer to the problem.
People are not sharing their experience for free
Some businesses can encounter problems when it comes to people's feedback. We can observe a trend when it comes to people's behavior – they are using this powerful instrument only when their experience was not so positive, even though it may be a singular case. Because in general, those people, whenever they are satisfied by a product or service, are not giving their feedback so that other people know and become future clients.
The problem is not only in the company's yard. On the one hand, we have customers that are writing reviews just if they have something to gain in return. Or even people who are not giving their review at all. And on the other hand, we have businesses that are struggling to make customers leave their thoughts. And that last situation is bringing companies to the wrong strategy to boost their sales. Businesses paying for reviews even though they are fake. Or they are spending money on marketing campaigns to reward users who are leaving a review, even with the possibility that those people never consumed or used their product or service.
So, who is to blame?
After studying a little bit of the phenomenon, the conclusion is simple: it's collective guilt. But we cannot blame businesses for paying or choose to grow their product/service on fake reviews. They need those reviews, and their customers are not offering their experience. Of course, there are some deviations from the rule. We all know that some companies choose to pay for fake reviews to praise their products even though they are not good.
And it's hard to compete in this digital ocean without people's reviews. But we can blame people for accepting to write a fake review without having a clue about the product/service. Moreover, we can also blame people who are not sharing their experiences.
Besides choosing to pay for fake reviews, companies use so-called "calls to action," a marketing strategy that aims to gather customers' reviews for a specific reward. Again, those reviews may or may not be conclusive for businesses and potential customers.
Furthermore, there are dedicated websites where people can submit reviews for a specific product or service. These sites' goal is to solve this problem precisely, but even those websites are paying for fake reviews if they have a particular interest in praising some of their products. But again, these can happen from people's lack of interest in writing their experience. The solution can be simple. People should share their experiences without claiming to be paid or rewarded. And businesses should meet their customers in the middle and understand why their reviews are fundamental for their brand. Moreover, people should realize that feedback is essential, and only in this way can we make the world a better place.
Disclosure: As an Amazon Associate, I earn from qualifying purchases. The commission help keep the rest of my content free, so thank you!