Heat pumps are an energy-efficient technology that is gaining popularity in many parts of the world. They can provide both heating and cooling by transferring heat from one area to another. They work by extracting heat from the outside air, even when it's cold, and bringing it indoors, or vice versa. Heat pumps have been used in Europe and Japan for decades and are widely regarded as an efficient and environmentally friendly alternative to traditional heating and cooling systems. However, in the United States, the adoption of heat pumps has been slow. Here are the current state of heat pump installation in the US and some reasons why homeowners have been reluctant to adopt it.
The Choice of Heating Systems
There are four main ways that Americans heat their homes: electricity, natural gas, propane, and fuel oil. According to the 2017-2021 American Community Survey, the breakdown is as follows:
Electricity: 47%
Natural Gas: 40%
Propane: 5%
Fuel Oil: 4%
Wood: 2%
Other: 2%
The fuels used are not evenly distributed across the country. The South relies mostly on electricity for heating, due in part to government funding nearly a century ago and mild climates. In contrast, the Midwest is dominated by natural gas and propane, while the Northeast still has many homes heated by fuel oil.
The choice of heating method in different regions was shaped by factors such as energy costs, climate, and available technology. For example, the South's mild winters and falling electricity prices in the 1960s spurred rapid adoption of electric heating. In colder regions, homes often used natural gas, propane, or fuel oil due to the limitations of early electric heating technology. Urban areas in states like New York or California, which tend to have the most Democratic voters, depend on natural gas for heating. In these areas, Democrats are trying to ban gas hookups in new buildings, but they face entrenched interests opposed to such changes. Meanwhile, Republican areas in the South stand to gain the most from switching to electricity and heat pumps.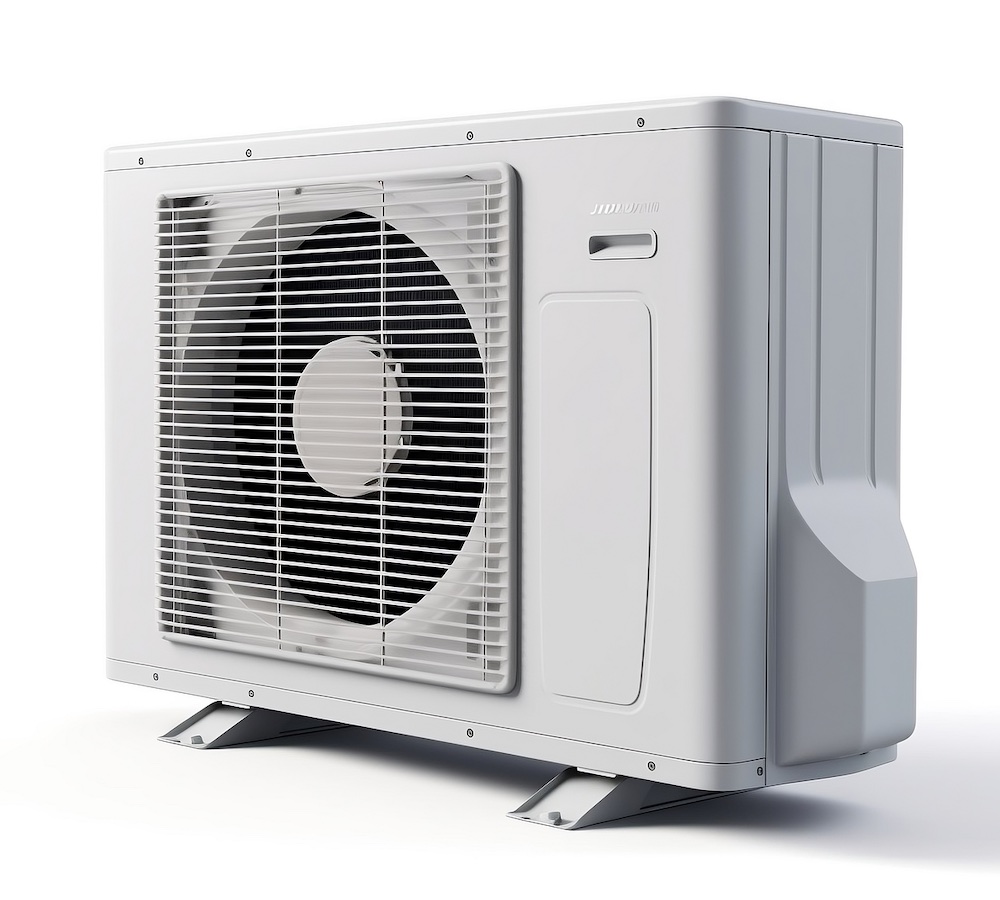 Heat pumps are an efficient heating option, as they move heat instead of creating it. They are three to four times more efficient than resistance heaters and also provide built-in air conditioning. According to the nonprofit Rewiring America, homes heated by fuel oil would save, on average, $949 per year by transitioning to an electric heat pump, while those heated by propane would save around $680 a year.
Reasons for The Slow Adoption
Lack of Awareness: One of the main reasons for the slow adoption of heat pumps in the US is the lack of awareness. Many homeowners are simply unfamiliar with this technology. There is not enough marketing and promotion of heat pumps in the country. Unlike other heating and cooling systems, heat pumps do not burn fuel to create heat, making them a more efficient and sustainable option. Homeowners need to be educated about the benefits of heat pumps and the long-term savings they can bring.
Initial Costs: The upfront cost of a heat pump system can be higher than traditional heating and cooling systems, such as natural gas furnaces or central air conditioning units. This initial cost can be a deterrent for many homeowners. However, what many people don't realize is that over time, the operating costs of a heat pump are often lower than other systems, resulting in long-term savings. In addition, there are DIY systems that you can install by yourself to save a lot of money, and there are tax credits and rebates available to help offset the initial cost.
Misconceptions About Cold Weather Performance: There is a common misconception that heat pumps are not effective in cold climates. However, advancements in technology have improved the performance of heat pumps in colder temperatures. While older models may have struggled in extreme cold, modern heat pumps can operate efficiently even when the temperature drops below freezing. In addition, there are specialized heat pump systems, such as ground-source heat pumps, that can provide reliable heating in colder climates. You can read my previous post on the lowest temperature that a heat pump can work efficiently.
Perceived Complexity: Some homeowners may be intimidated by the perceived complexity of heat pump systems. Unlike traditional furnaces or air conditioners, heat pumps require a different approach to installation and maintenance. Homeowners may be reluctant to switch to a system that they are not familiar with. However, with the right guidance and support from professionals, heat pump installation and maintenance can be straightforward and hassle-free.
Lack of Incentives: In some regions, there may be a lack of incentives for homeowners to switch to heat pumps. In countries where the adoption of heat pumps is high, there are often government incentives and rebates available to encourage homeowners to make the switch. In the US, incentives may vary by state and may not be as widespread or attractive as in other countries. I didn't receive any incentive from CT state when I installed the heat pump by myself because they require the system to be installed by some qualified HVAC companies only.
Existing Infrastructure: Many homes in the US already have existing heating and cooling systems that are still functional. Homeowners may be reluctant to replace their existing systems with heat pumps until they reach the end of their life cycle. In addition, some older homes may not be well-suited for heat pump installation without significant modifications, which can be costly and time-consuming.
Influence of Natural Gas Industry: The natural gas industry has a strong presence in the US and has been a popular choice for heating homes for decades. The influence of the natural gas industry may have hindered the adoption of alternative heating solutions like heat pumps. However, as concerns about climate change and environmental sustainability increase, there may be a shift towards cleaner and more efficient heating options.
Comfort Preferences: Some homeowners may prefer the type of heat provided by a furnace over a heat pump. Heat pumps tend to produce a more moderate and consistent heat, while furnaces can produce intense bursts of hot air. Comfort preferences can vary by individual, and some homeowners may be hesitant to switch to a heating system that they perceive as less comfortable.
In conclusion, while there are several reasons for the slow adoption of heat pumps in the US, many of these barriers can be overcome with increased awareness, education, and incentives. As technology continues to improve and the benefits of heat pumps become more widely recognized, it is likely that their adoption will increase. Heat pumps offer an efficient and environmentally friendly alternative to traditional heating and cooling systems and can be a viable option for many homeowners.
Disclosure: We might earn commission from qualifying purchases. The commission help keep the rest of my content free, so thank you!