Heat pumps are a popular and efficient heating and cooling solution for homes and businesses. They work by transferring heat from one area to another, either from the outside air or the ground, depending on the type of heat pump. However, one common question about heat pumps is their ability to function in cold weather. What is the lowest temperature that a heat pump can work efficiently? Let's explore this question with answers from experts.
Heat pumps can work efficiently in cold climates, but their performance is affected by the temperature outside. The colder it gets, the harder it is for the heat pump to extract heat from the air or ground. This means that as the temperature drops, the heat pump's efficiency decreases. However, the good news is that advances in technology have made heat pumps much more efficient than they used to be in colder temperatures. Nowadays, most heat pumps use refrigerants like R410A or R-134A with very low boiling points (-55°F to -15°F) to move heat throughout your house.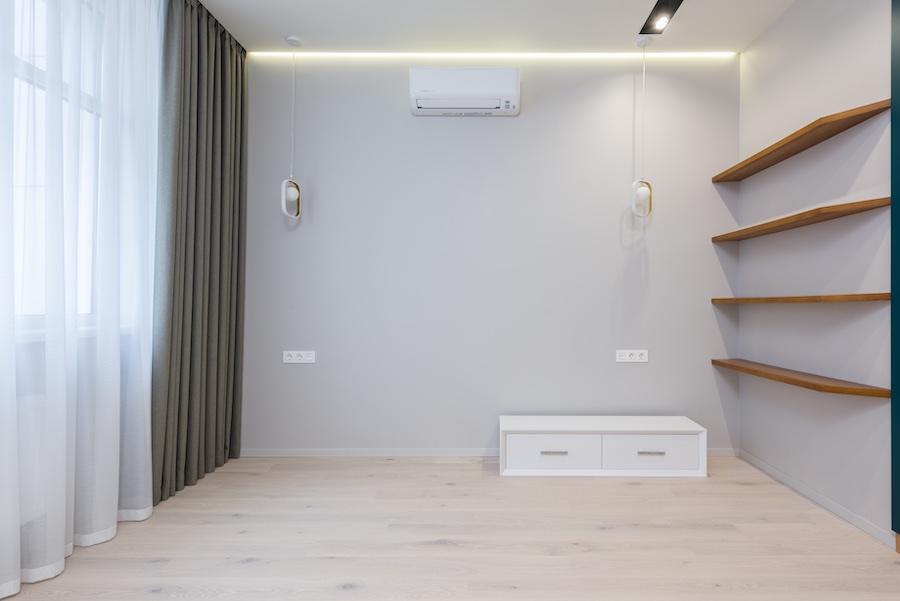 The Most Efficient Temperature Range
According to heat pump manufacturers, their products are designed to work in temperatures as low as 5°F (-15°C). However, the ideal operating temperature range for a heat pump is between 25°F and 45°F (-4°C to 7°C). In this range, the heat pump can operate at peak efficiency and provide optimal heating and cooling. However, heat pumps can still function well below this range, as long as they are designed to do so.
For instance, the MRCOOL DIY multi-zone heat pump that I'm using has the outdoor operating temperature range from -13°F to 75°F and the indoor temperature range is 32°F to 86°F in the HEAT mode.
The Lowest Working Temperature of A Heat Pump
Newer models of heat pumps can operate in temperatures as low as -22°F (-30°C). This is because they use variable-speed compressors powered by an inverter and other advanced features that allow them to extract heat from the air even in extremely cold weather. Some heat pumps also have built-in backup heating systems, such as electric resistance heating, to supplement the heat pump's performance in cold temperatures. Therefore, a heat pump can be a home's main heating system in any part of the US.
In colder temperatures, cold-climate heat pumps can improve their heating performance by opening a shortcut in their refrigerant loops. This causes a slight drop in efficiency when running in this mode, as well as during self-defrosting cycles, which are necessary to melt any ice buildup on the heat pump's coils in cold weather. Despite drawing extra energy in this mode, heat pump is still more efficient than electric or oil heating.
Cold-climate heat pumps are available in ducted or ductless models. If your home already has ductwork, a ducted heat pump is most likely the suitable option. However, if your home hasn't got ductwork, such as when heating with radiators, a ductless system (or a mini-split) is the ideal solution. Ductless heat pumps even have more efficient cold-weather performance because they don't lose heat in leaky ducts.
The efficiency of an air-source heat pump drops as the outside temperature falls below freezing. However, this does not mean that the heat pump is not effective. It simply means that it may take longer to heat your home or business to your desired temperature, or that your heat pump may need to work harder to maintain that temperature. You may also notice a higher electricity bill during the winter months as a result of increased energy use. Homeowners who live in cold climates should choose a heat pump with a heating seasonal performance factor HSPF2 of at least 7.5 (equivalent to 8.8 under old HSPF rating). This rating measures the heat pump's efficiency in cold temperatures, with higher numbers indicating better performance.
Ground-source (also known as geothermal) heat pumps are not affected by outdoor temperatures because they extract heat from the ground, which remains relatively constant throughout the year. This makes them a great option for homeowners who live in extremely cold climates and want a heating and cooling solution that is not affected by outdoor temperatures. Unfortunately, this option is way more expensive and not affordable for most average consumers.
In conclusion, the lowest temperature that a heat pump can work efficiently depends on the type of heat pump and its design. Traditional air-source heat pumps can work in temperatures as low as -22°F (-30°C). As the temperature drops, the heat pump's efficiency decreases, so make sure to choose a heat pump with a high HSPF rating and a backup heating system if you live in a cold climate.
Disclosure: We might earn commission from qualifying purchases. The commission help keep the rest of my content free, so thank you!