Tablets are everywhere these days. Their convenient, handy nature makes them a cut above more traditional laptops. Choosing to purchase a tablet in lieu of a laptop can be very rewarding for many people. However, picking the correct tablet to fit your needs can be tricky. There is one tablet that stands out from the pack, though. The Samsung Galaxy Tab 4 is an incredible tablet with many features that set it apart from the rest.
Compact and Lightweight
The Samsung Galaxy Tab 4 is a lightweight, compact design that allows for easy portability and ease of use. The 8-inch screen is big enough for comfortable viewing of videos, while still small enough to fit in pockets and handbags. It weighs just over a pound in order to allow you to carry it comfortably and easily. The tablet is designed with an eye for ease of use, so it is easy and comfortable to hold, convenient to store, and simple to use.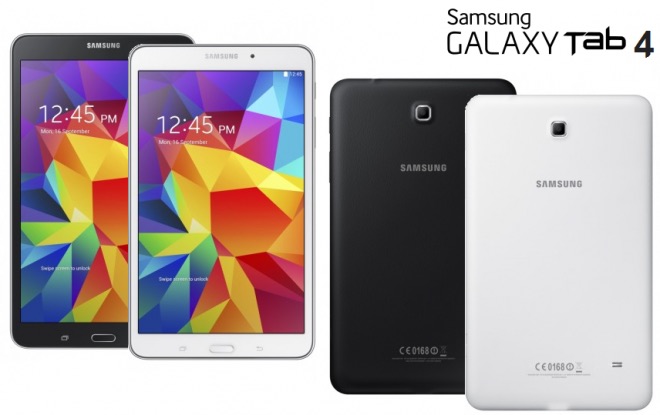 Multi-User Mode
Often, multiple people use the same tablet. Whether you are sharing it with a sibling, a significant other, or your children, it is important that everyone has their own needs and desires met. That is why the Galaxy Tab 4 features a multi-user mode, which will allow multiple people to use the device without interfering with anyone else's profile. Multiple password-protected profiles can be set up to protect users from losing their data when sharing the tablet with others.
Great for Multitasking
Everyone loves to multitask. Having a reliable network and the latest Samsung Galaxy Tab® 4  gives you the freedom to be able to surf the web while sending an email or watch a video while working on a project. The Tab 4 is great for performing multiple tasks at once. This tablet allows for a split-screen feature, which isn't offered in some other tablets. This split-screen function means that you don't have to mess with flipping between multiple open tabs in order to do multiple things, you can have both applications open at once. This is the most convenient way to multitask with a tablet. Even while using the split-screen function, the tablet runs smoothly and quickly.
Consistently Fast
The quad-core 1.2 GHz Qualcomm Snapdragon 400 processor ensures that this Galaxy tab will run smoothly and quickly. This processor allows the Galaxy to be fast and reliable. Paired with its excellent Android 4.4.2 KitKat software, this tablet is designed to be reliable and dependable. This means that you won't be waiting on your data to load or your files to be located. You can just turn the tablet on and go.
Standard HD Viewing
Tablets are designed for easy viewing. Purchasing a tablet allows you to watch videos and play games on a convenient, compact screen. HD viewing only improves the experience for users. The Galaxy Tab 4 comes with a standard HD screen that makes using the tablet all the more impressive. An HD screen allows you to view any video or picture in stunning clarity.
Expandable Memory Storage
While the Galaxy Tab 4 comes standard with 16 GB of storage, there is a possibility for expansion. There is a slot in the tablet which allows for the addition of a MicroSD card. This is different from some other tablets, which do not allow for such additions. Your being able to expand your tablet's memory means that you will have extra storage space for all your pictures, music, videos, apps, games, and files. You will be able to take all your most important files with you, with nothing left behind.
Great Work Tablet
When most people think about tablets, they think about using them for work. Tablets are a convenient and interesting way to do work on the go. The Samsung Galaxy Tab 4 is great for use as a working tablet. The security of multi-user mode, paired with the storage space and the reliability means that your work will be secure, safe, and locatable on a moment's notice. No more lost or accidentally deleted files, no more slow processors making life difficult. There is only room for safe, reliable tech in the Samsung family.
Only you can determine the right tablet for you, but the Samsung Galaxy Tab 4 is well worth a look. This excellent working tablet has everything you need with less of the unnecessary bells and whistles that only take up valuable space and memory.
Disclosure: We might earn commission from qualifying purchases. The commission help keep the rest of my content free, so thank you!