In the past several years, mobile web design has become important to the way that a company is perceived. If you have a business website that is hard to access on mobile platforms, this prevents your customers and viewers from accessing one important way to view your website.
If you have a clean, well-conceived design that is accessible through mobile platforms, you open yourself up to increased sales, visits and customers. The effort that you put into the design and upkeep of your mobile website will ultimately translate into how effective your online presence will be.
In order to ensure that your company has a strong mobile presence, there are a few steps that you can take. Ensuring that your website has a clear objective, knowing your target website, following mobile patterns, and optimizing the site for greater use are all ways that you can ensure that your website is effective.
Have a Clear Objective
In the beginning stages of your mobile website's development, it is important to make sure that you have a clear objective. You will need to carefully consider the services and products that you want to offer on your mobile website and whether you want to use a company to create a professional web design or if you want to try to design it yourself. While most merchants offer a full inventory on their mobile websites, there is also the option of providing a limited inventory to mobile users. Take your target audience into consideration and develop a plan to meet their needs; this forms the crux of your business and therefore it needs to be taken seriously as the competition is fierce out there and the lack of a clear perspective could spell doom for any business.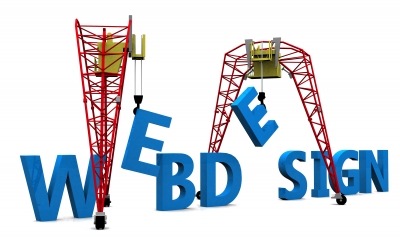 Go for a reliable Web Hosting
This might sound a bit out of context, but ensuring that you go in a reliable business web hosting is crucial for an effective overall website. The thing is; what good is a great website design if it's not backed by a robust hosting solution that will make sure that the design elements you have worked so hard to achieve on your website; are actually visible to your potential clients to generate leads.
Know Your Target Audience
Consideration of your target audience is key when making decisions about the design of your website. Your target audience will ultimately determine which platforms your website will be available on. You will need to consider which mobile devices your target audience uses and how they prefer to access websites. You will also have to consider the type of mobile Internet connection that your customers have available to them and make decisions accordingly. For example, if your target audience has a lower quality of Internet connection available to them, then you will want to take that into consideration when you are designing your mobile website. Having a website that works seamlessly across different verticals is a sure-shot way to make sure that you are able to target a wide variety of audience and making sure that you have an upper hand over the competition.
Optimize Your Website for Mobile Use
While you should always keep the core content the same, your mobile website will be different than your standard site. The display of your content, methods of interaction, and overall design can be altered to better suit your website's display on mobile devices. Possible changes could include larger buttons that make using touch screen capabilities more convenient, zoom in and out capabilities, and share capabilities. These features allow for easier navigation and viewing of a mobile website, and are commonly used by other companies.
The purpose of most mobile websites is to make accessing a company's inventory or services convenient while on the go. That purpose should be reflected in your overall design and the method in which your mobile website is maintained. Your approach to how your mobile website is designed will affect your websites level of accessibility on mobile devices. Because many consumers are choosing to access product and service providers through their mobile devices, making sure that your website is highly accessible is extremely important.
Disclosure: We might earn commission from qualifying purchases. The commission help keep the rest of my content free, so thank you!