UL, an organization responsible for the certification of appliances for electrical safety, plans to cover wearables in its certification process, with focus on not just safety but also security and privacy.
In fact, the organization is in the process of formulating the requirements to regulate everything digital within the Internet of Things realm, and that includes wearable gadgets such as smart watches and smart glasses. The draft is set for release next year.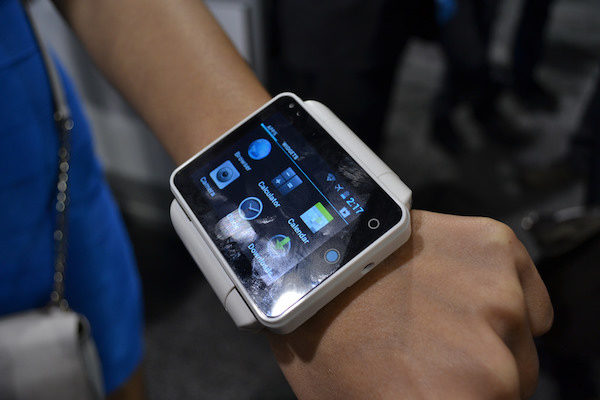 The idea stems from the concern over several security implications of how people use wearables. For example, UL is concerned that some users may be technically savvy enough to tamper a medical device in order to achieve desired results that can be detrimental to one's health.
On the security front, UL wants to make sure data transferred from a wearable  device via Wi-Fi or Bluetooth connection is secure and free from third-party prying eyes. The issue here lies in the fact that most wearables rely on wireless connection to transmit data from one end to another.
So UL intends to have those previous bits of data authenticated with the right standards in order to avoid fraudulent activities that may resort to taking advantage of them. The goal is to elevate the standards for addressing security involving the growing landscape of digital technology. Therefore, UL sees the certification of connected device data security as a fitting move in the 21st century.
As of now, UL is still in the process of finalizing the mechanics for securing wearable data privacy and security, and the nature of regulation that it will give it. This after the government showed openness when it comes to allowing the industry to make policies for such aspect of technology.
UL intends to focus its planned regulation on the way personal information is gathered from these wearable devices that continue to grow in number and types. This is to help prevent potential misuse of data after it is collected from databases and sent to whomever it is supposed to be transmitted for various purposes such as marketing or service improvement.
In other words, UL wants data collected from wearables to remain anonymous, and it aims to create standards for that purpose. The risk is especially in an era of sophisticated hacking strategies that even if you may not give your personal data to an app, some attackers may still find a way to get their hands on it.
UL hopes that sooner it will be able to produce such regulatory standards. And rightly so.
Disclosure: As an Amazon Associate, I earn from qualifying purchases. The commission help keep the rest of my content free, so thank you!