Blogging is the modern tool of capturing our thoughts and publish them online. Naturally, when we put some content out there, we want a lot of internet users to read it. But it is not that easy, any blogger would vouch for that. So how do you write a blog post that attracts a lot of readers? Well, there is no secret formula, but you can do some things to increase the post's popularity.
A Catchy Headline
Headline is the first text that your readers will see, it will either motivate them to read or drive them away. It is like a blurb of your post, so it needs to have all the qualities a reader expects in your post: good content, wit and clean grammar. Make the headlines short, do not try to write full sentences. Use superlative words like 'super', 'best', 'effective' to get more attention. Read this post to know more about creating killer headlines that catch any reader attention.
Quality control
Your post's content should be unique; it should not be a re-write either because if the reader gets a sense of déjà vu while reading your post, he will most definitely skip it. The post should be informative and not be too wordy, so try to put in some data and numbers in between. Use good vocabulary but don't be grandiloquent as it may appear too pompous condescending to readers.
Write Long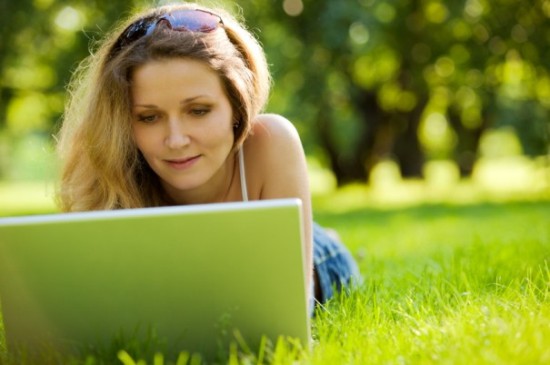 Remember, this is an actual blog post, not a Tweet. Of course, using 300 words to say something you could have very well summed up in a couple of sentences is not a good technique. But your post should be descriptive and detailed. Write long posts, but the paragraphs should be small to medium. A long paragraph will put off readers. While writing, keep in mind that a substantial length is crucial, but it should not look forced.
Choose good topics
Firstly, determine what the niche of your blog. Based on that, choose a 'hot topic', a topic that is currently trending in your niche. Try to develop your post on that; even though it is not directly related, use some keywords that apply to both. Also, do not venture outside the area of your expertise. Stick to what you know and write about that. If readers start picking faults in your post, it will permanently dent your reader-base.
Review before posting
This is very important because I have often seen blog posts laden with small mistakes- a slip in grammar, a spelling mistake, a typo or even a misused punctuation. These may look small, but it shifts the readers' focus from the main content. Write in any standard text application which has auto-correct and do a spell check manually before you post in your blog.
Write 'How-To' Posts
Using a little strategy helps. Readers are more attracted to 'How-To' posts and internet research data shows that these posts get significantly more traffic than other kinds of posts. Write a 'How-to' post on trending topics of your niche. Use step-by-step guides; if possible, use an infographic or even a video.
Write List Posts
The 'Best 10' or 'Top 5' or '7 Tips' posts that are actually lists emerge at the top of trending posts. Write a blog post on such a list that is related to your blog. It needs more effort and research but the yield of traffic will definitely be a nice reward.
Use multimedia
Don't be boring and write paragraph after paragraph of meaty text. In fact, if you write long wordy posts, the reader may lose interest before reading the whole of it. Pepper your post with colorful images and videos.
Be SEO-wise
For readers to discover your post first, SEO is important. Use keywords optimally, post links on different websites and forums and tag your blog post after writing.
Publicize
Ask your readers to share the post; put a 'call to share' blurb at the end of the post. Create an RSS feed. Tell your friends to share it on their Facebook or Twitter timeline. Comment on related posts on other blogs and paste your post's URL at the bottom.
As said before, there is no secret formula. But if you follow these ten methods, in time, your blog post will most certainly do well.
Disclosure: As an Amazon Associate, I earn from qualifying purchases. The commission help keep the rest of my content free, so thank you!