There are different kinds of medium to spread the word or pass the message nowadays. Either verbal, photographic, or a little show and tell with awesome presentation slides can come a long way. Especially where a person takes some effort and time to actually make these information presentable for the audience to retrieve such information. But for this article, we will look into the world of video blogging (or vlogging for short).
Video blogging is an awesome way to show and tell. People use a mixture of presentation slides in them as well. If you are looking for an inspiration, you can get some great presentation skills from TED. But we do not need to actually use all the fancy equipments to do video blogging. Just a simple camera or a webcam with a decent microphone is more than enough. But if you need to do some screen recording, here are the 5 useful windows apps to use: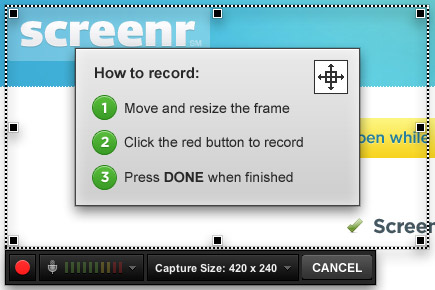 Made by the fellas behind articulate.com, they made this nifty java app (that means its also available for Linux and Mac as well) to load as a screen-recording application. No need for any installation. This was made to enhance the idea of e-learning. However there are 3 downsides to note. One, you need to sign up (it's free, no worries). Two, you need internet connection. This means you can't run this application offline. Three, it can only record up to 5 minutes long. I find the last one reasonable as some country's Internet connection may not load videos as fast as it should be. You even have the ability to upload it to Youtube as soon as its published at Screenr.
Just like Screenr, you need to sign in and stay connected. The upside is that it can record as long as you want (though I don't recommend more than 10 minutes of recording for vlogging purposes). Another upside is that it works like a windows application as a docked window. You can place it at any edge of the screen and its always set on-top of any window that you are on. And as soon as its published at Screencast's platform, you can also publish to Facebook and Youtube. That's one extra for Screencast!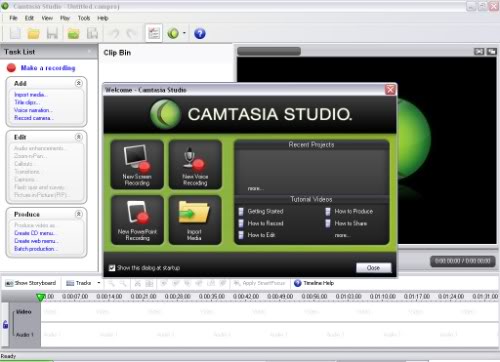 This is the more pro version of Screencast and also made by the same people at Techsmith. Allows you more than just screen-recording, they also provide you a full video studio to edit, zoom-pan, provide effects, add music background, and more!
I highly recommend Camtasia but it's not free however. So there's the catch.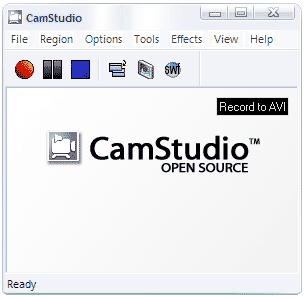 Camstudio is non-profit screen recording software. That means its free to download and free for personal and commercial use. Whilst the interface is really old-looking (windows 2000 style), it provides the basic of the basic screen-recording features that anyone could ever ask for.
CaptureFox (FireFox add-on) – FREE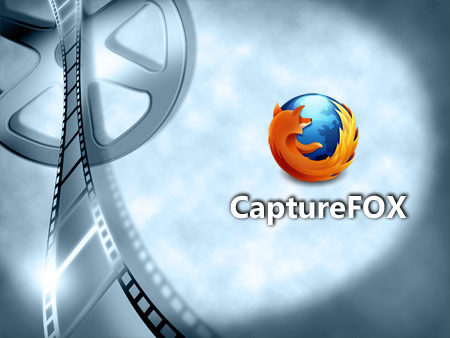 Now I didn't know about this about a few days ago but Firefox have an extension that allows you to do screen-recording. The interface is not so bad but its OK.
FastStone – FREE & PAID FOR FEATURES
Quoted from their website, "FastStone Capture is a powerful, lightweight, yet full-featured screen capture tool that allows you to easily capture and annotate anything on the screen including windows, objects, menus, full screen, rectangular/freehand regions and even scrolling windows/web pages." Pretty much explains itself there.
Windows Live Movie Maker (Built-in to every Windows XP and later systems) – FREE
Since this is about video blogging on windows, we cannot deny that Windows Live Movie Maker is there and built-in. Comes along with some visual effects, adding titles, captions and credits, adding pictures, rotating videos (for those who do their video recording on their phone the wrong way), social publishing and animations.
A few examples of Video Blogging:
http://blog.jojet.com/2012/04/29/hot-link-video-blogging-example/
http://www.building43.com/
If you need to know how to start a video blog, there's nice little guide about it here.
Got any useful tips or techniques on how to start or do video blogging? Post them in the comment section below!
Disclosure: We might earn commission from qualifying purchases. The commission help keep the rest of my content free, so thank you!