Being new parents is probably the most stressful job that everyone has to experience. We always want the best for our babies and their safety should not be ignored. However, the problem is that we can't keep eyes on them 24/7 and sometimes we can't get help from other people. Fortunately, modern technology has made our life a lot easier and there is a product that I want to recommend to all parents, the VAVA 5″ HD baby monitor.
Either when you have work to do or run errands, you probably won't stop worrying about your kids. We only know they are safe when we can see and hear them. I see most parents using sound monitors which are cheaper and easier to use. Unfortunately, the audio-only devices tell just half of the stories and safety is not guaranteed without looking at your babies. The only benefit of the sound monitor is letting you know when your child wakes up or cries. Otherwise, it is very difficult to know what is going on without visual. A baby video monitor will reduce anxiety as we can check on our baby anytime without having to move. Instead of just guessing via sound or some strange noises, you can immediately see what your little ones are doing, if they need help right now, and even talk to them.
The VAVA system includes a monitor, a camera, and two power cables. The camera requires plugging in all the time while the monitor has a built-in 4500mAh rechargeable battery for full-day monitoring. The setup process is super easy and the product is almost usable out of the box. The monitor is connected the camera using its own 2.4GHz wireless connection, so you don't even need to connect it to your Wi-Fi network. According to the manufacturer, the connection range is estimated at 480ft-900ft, depending on obstacles. It can reach 900ft in an open area and in my test, the video is quite stable throughout my house.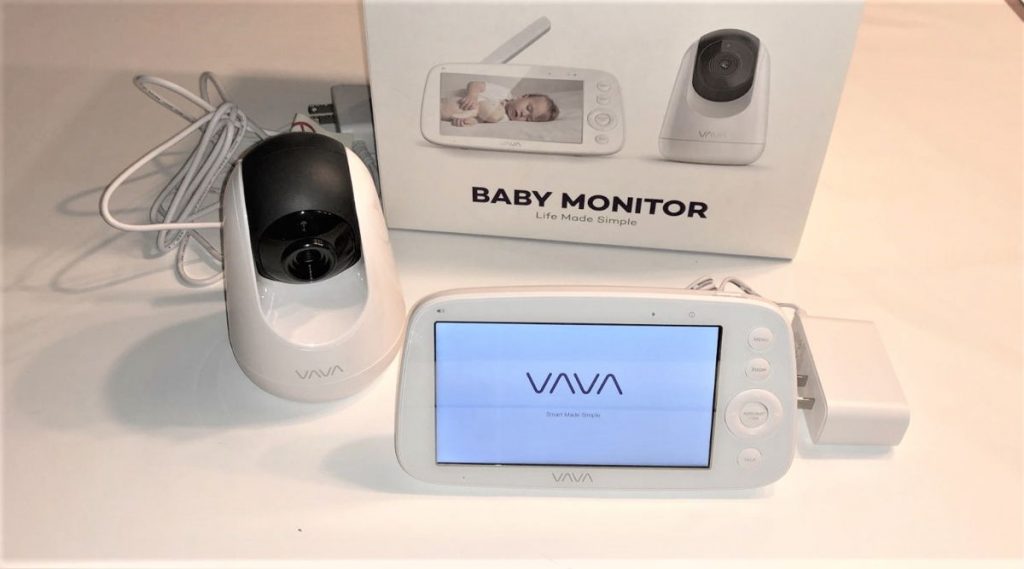 The monitor is equipped with a 5" 720P IPS display. Although it is not as bright and clear as my iPhone's screen, it is good enough to show clear picture of my baby. Moreover, it has a night vision mode, so we can check on our babies when they're sleeping without turning on the nightlight. From the monitor, you can control the camera to have a better look; Specifically, you can pan and tilt the camera, as well as zoom in up to 4x to see up close. Some other useful features include LED noise indicators and an external thermostat to keep us updated even when the screen is turned off.
Raising a baby always brings stress and anxiety to parents, therefore, using a video baby monitor like the one from VAVA can surely allow parents sleep better at night and be healthier to enjoy the time with their kids. From now till August 31, you can use the coupon code TECHBABY to receive a $40 discount when purchasing this product.
Disclosure: We might earn commission from qualifying purchases. The commission help keep the rest of my content free, so thank you!