V-MODA is a very popular headphone brand among DJs and producers, and I actually really love the stylish design of their products. However, the headphones have never been my favorites since I prefer more comfortable and open sound. When I received the V-MODA Forza Metallo in-ear headphones, I expected they would sound the same as their bigger brothers, but I was wrong.
I've used the headphones for over a month and this is a full review of the V-MODA in-ear headphones.
Unboxing
Design & Features
The design of the Forza Metallo has nothing special at first look but after a careful examination, we can see V-MODA's touch here and there. They come with a nice leather carrying pouch, sport ear hooks, a bunch of fittings and sport fins in different sizes. V-MODA wants to make sure you will find a perfect fit and stability for your ears, and I'm glad that the ear tips fit snugly in my ear canals.  I've never been a fan of in-ear headphones but these ones are really comfortable and don't come loose like others.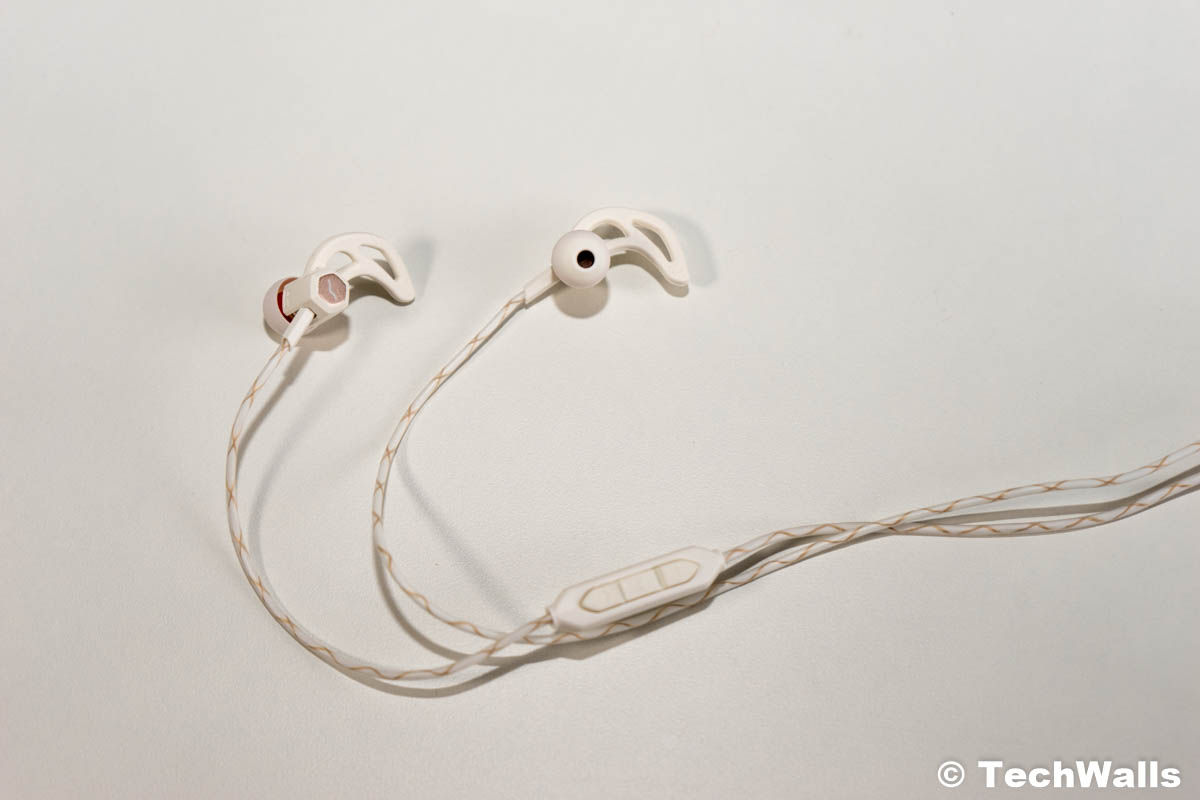 The IEMs have two versions for Android and iOS. Unfortunately, both of them use the 3.5mm connector, so you still need to use the Lightning to 3.5 mm headphone jack adapter for your iPhone. My review unit comes in rose gold, you can also get them in gun black color.
The Forza Metallo is said to be more durable than the Forza. They feature CNC forged metal housing, sweat and weather resistant body, and ultra-reinforced cable. V-MODA also allows us to customize and change the caps at an extra cost, but there is no option to engrave text or logo on the caps.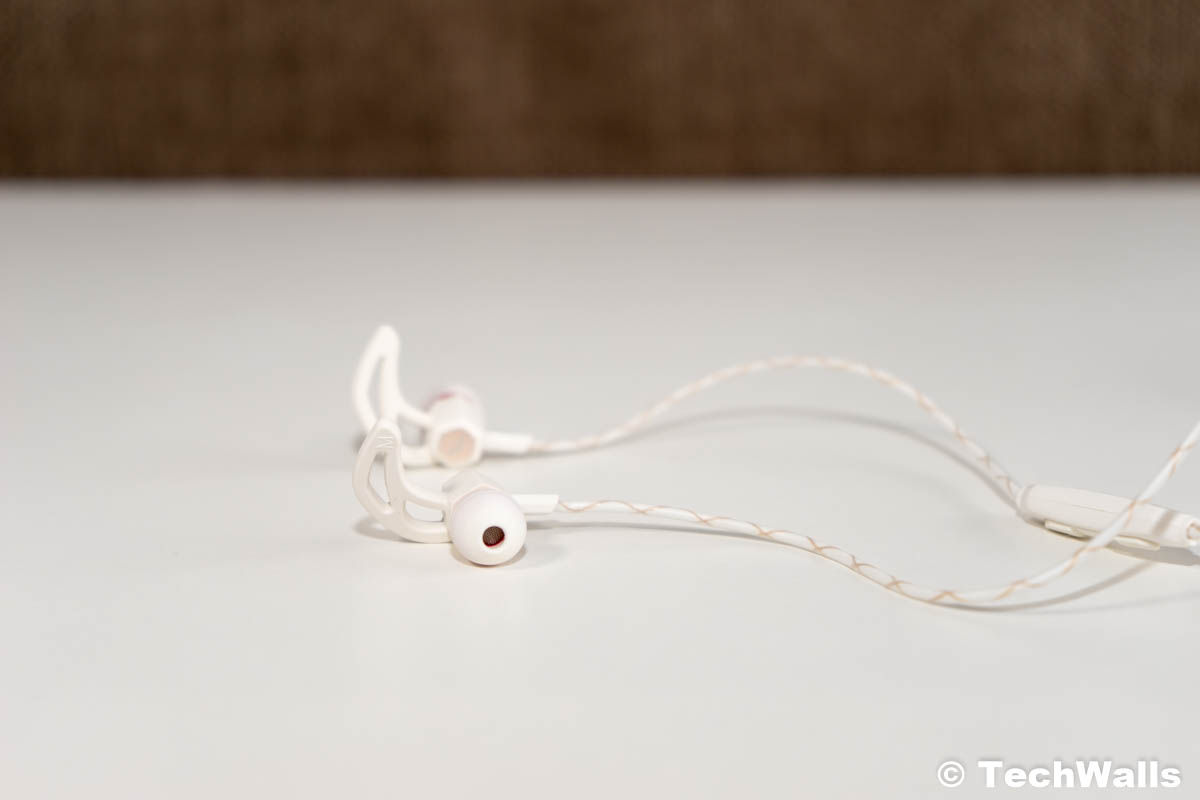 Audio Quality
The Forza Metallo uses 5.8mm micro drivers which could deliver a vibrant bass, stress-free highs and reach frequencies beyond 40kHz with certified Hi-Res music sources. I didn't like the sound signature of my previous V-MODA headphones because they are too bassy for my taste. The Forza Metallo has a different approach as the tone is much more neutral. They don't have a boomy sound but the lows are still boosted so that you can enjoy a rich sound. On the other hand, you can feel the depth and details in the low frequencies. Besides, the treble is pretty clear and open while not causing any spike, therefore, you will experience gentle highs and a good soundstage.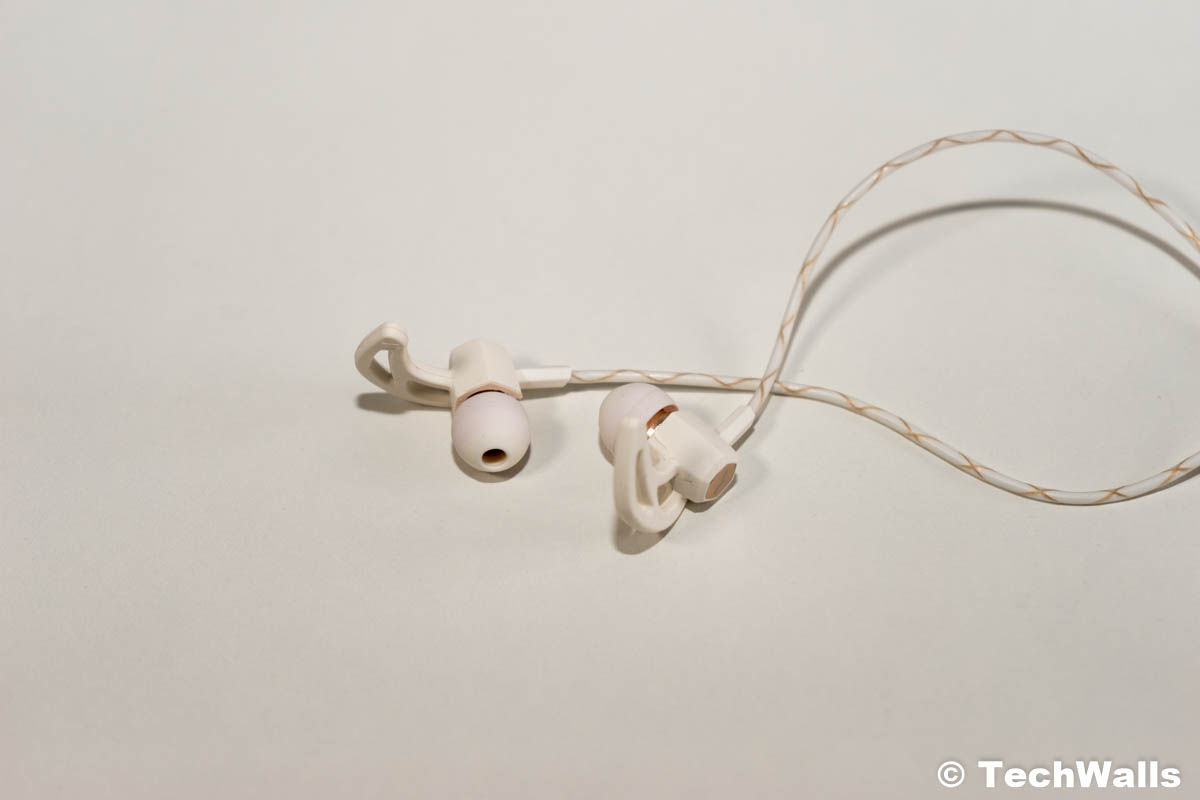 These are not noise-canceling IEMs but it can isolate ambient noises pretty well, thanks to the snug fittings.
Conclusion
Pros
Durable design
Comfortable and stable for workout
Impressive sound
Cons
Can't plug directly into an iPhone
The V-MODA Forza Metallo headphones are very well made and they are totally worth the price of over $100. The only disadvantage is that it uses 3.5mm plug, so an adapter is required for your iPhone. You might want to spend a little more for the wireless version then.
TechWalls Rating
Design & Features - 8
Audio Quality - 8
8
Good
Impressive wired in-ear headphones.
Disclosure: As an Amazon Associate, I earn from qualifying purchases. The commission help keep the rest of my content free, so thank you!