A robot vacuum with self-emptying dustbin used to be so expensive that most of us can't afford. I am so surprised that the prices have gone down quickly and now we can even get one for less than $500. The UONI V980 Plus+ has the price tag of $699 but now you can buy it for $489 on Amazon or its official website. And in case you want to save more, you can get the version with no self-emptying dustbin which costs just a little more than $300.
Unboxing & Setup
Features & Performance
Inside the box, the V980 Plus robot comes with the self-emptying dustbin, two extra dust bags, two spare side brushes, a flat water tank with attached mopping pad and another spare pad, a remote control, a spare filter, and some leak-stop pumps. The biggest difference here is, of course, the dustbin. If you buy the normal version which is nearly $200 cheaper, you will only get the smaller charging dock.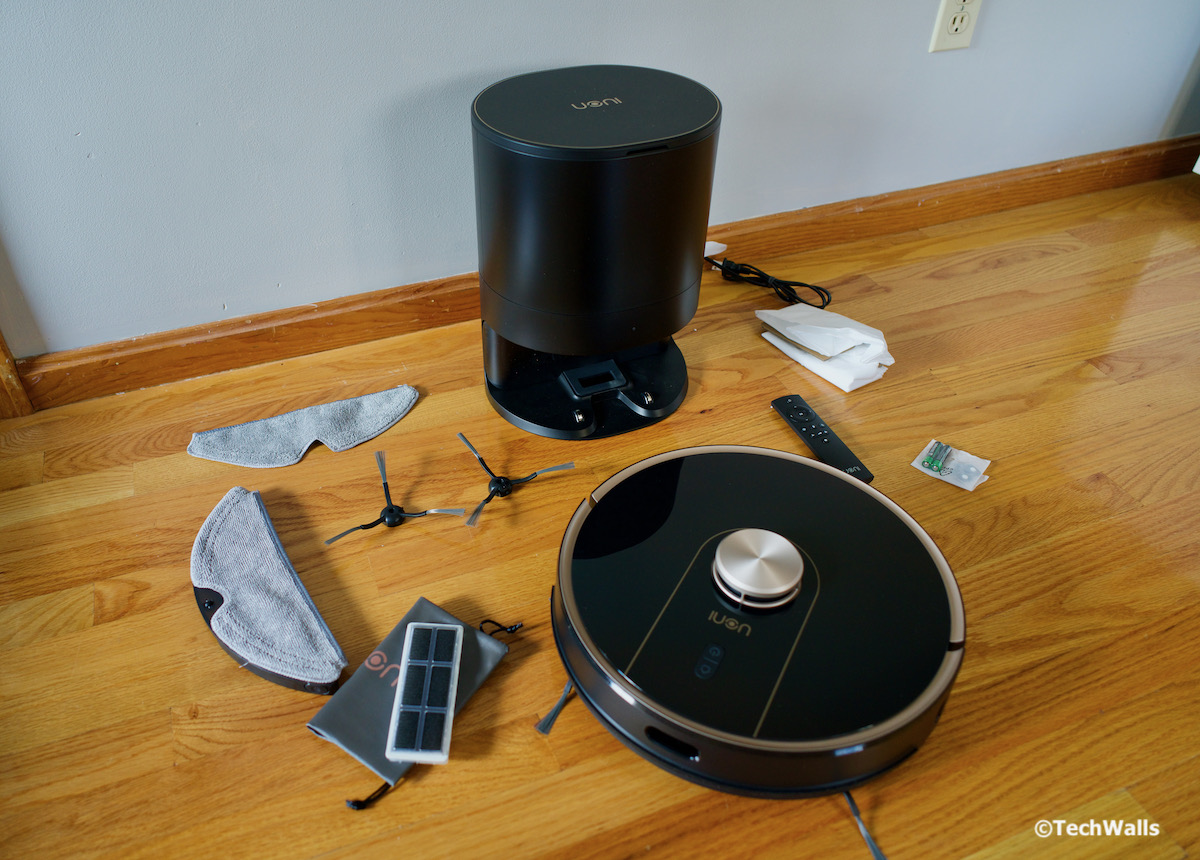 I've never used a self-emptying dustbin, so I was quite excited when testing this one. After finishing a cleaning session, the robot returns to the dock in reverse, then the dock will turn on its high-power suction to get all the dust inside the robot's dustbin. The dust is sucked out through the main rolling brush on the bottom and then kept in a bag inside the dock. This bag has a large capacity of 4,300ml; That means you just need to replace it after about 10-30 cleaning sessions, depending on the amount of collected dust. Most average consumers can use one bag for about 1 month, so the 3 included bags could last about 3 months. At this time, I haven't seen Uoni sell these bags separately yet, probably because this is a very new product, but I think they should be available soon.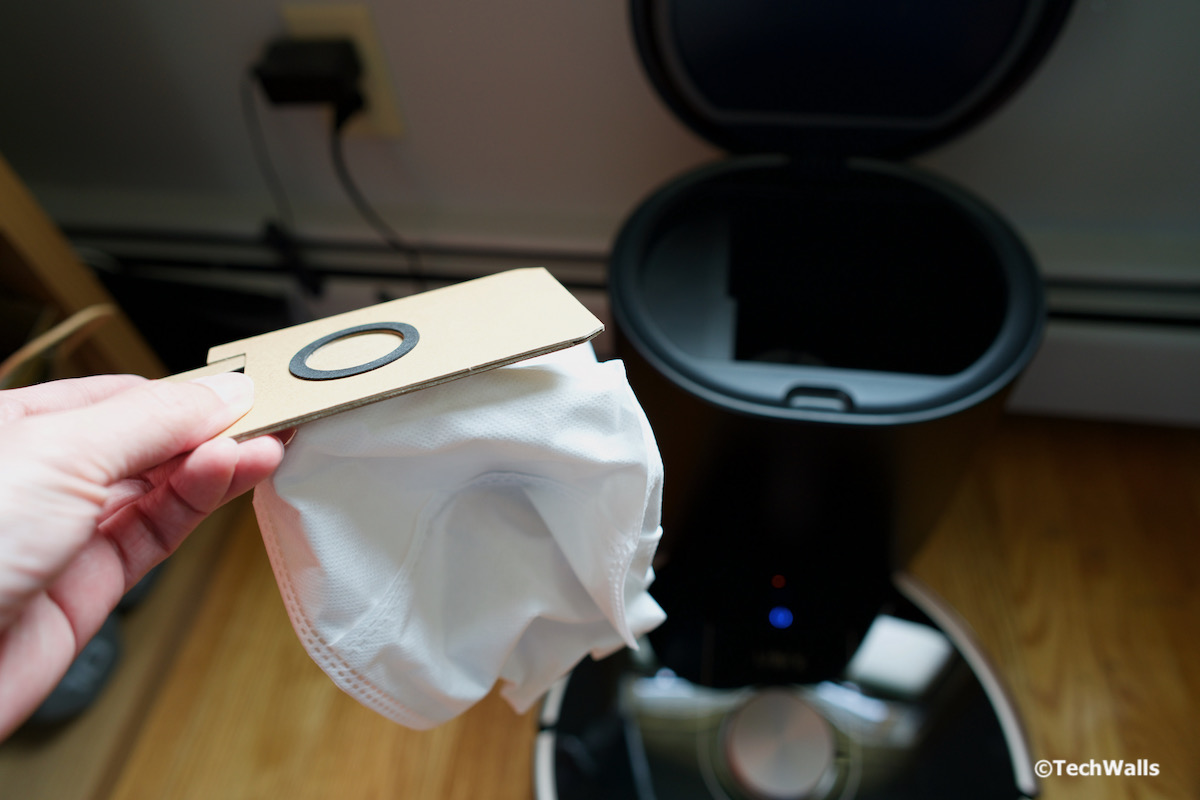 I really like the self-emptying dustbin because I don't have to worry about cleaning the robot's dustbin after each cleaning session. Now I just need to remove the bag and throw it away when the orange light on the dock flashes. This is a convenient solution for busy people or elderlies; They could save a lot of time and never have to deal with the mess of dust and debris.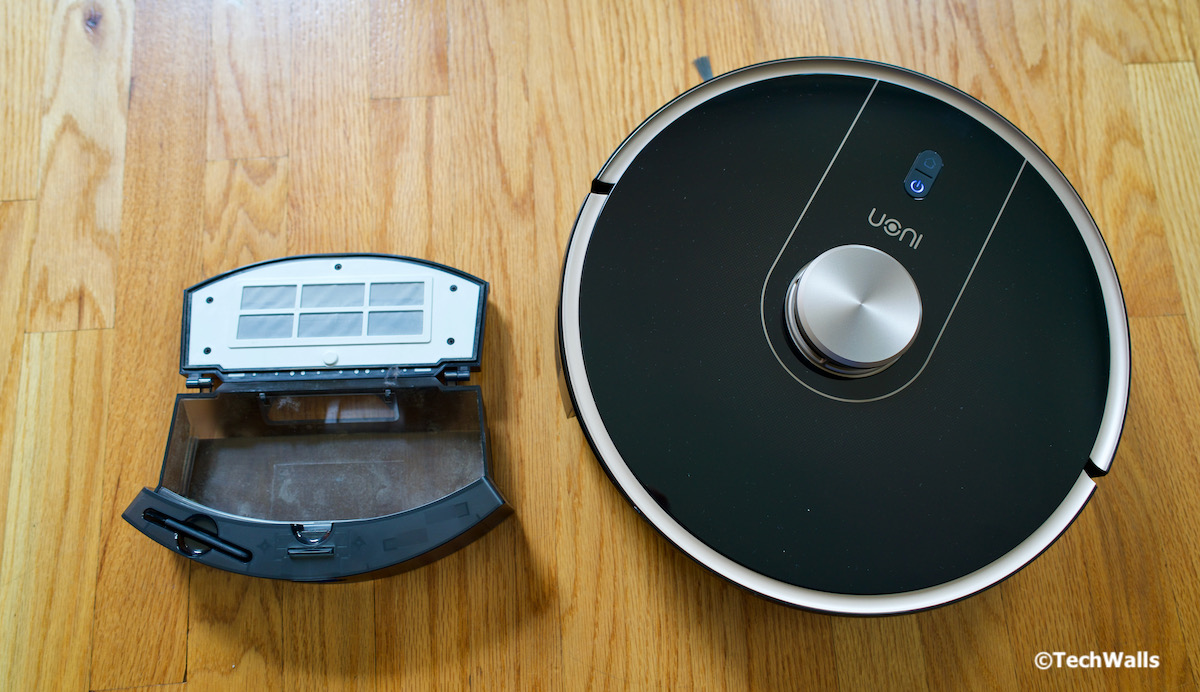 In terms of navigation, a notable feature of the vacuum is the LIDAR system which works very fast and accurate. Combined with sensors on the front, the robot does a great job in avoiding large objects and furniture, then map out the floor layout quickly. It also divides the floor into different rooms so we can clean only a specific room in the future.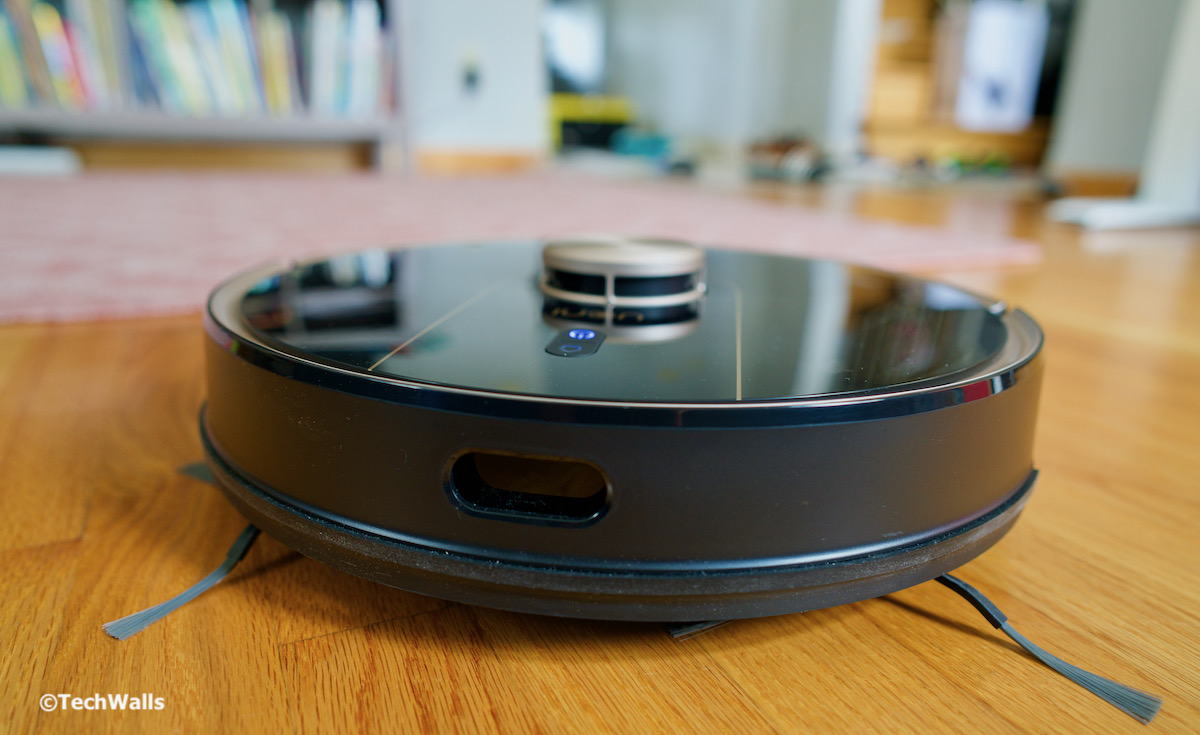 The robot has an auto boost mode to increase suction power when cleaning carpets. I'm quite impressed with the power of the machine although I set it in Standard mode. It picks up small and large debris easily, I even found some heavier toys inside the bin. According to the manufacturer, the V980 Plus has the suction power of 2,700 Pa which is equivalent to most high-end robot vacuums on the market.
The only downside is that the robot can't detect and avoid carpets when mopping, therefore, I still have to create virtual no-mop zones when I need to mop the whole floor.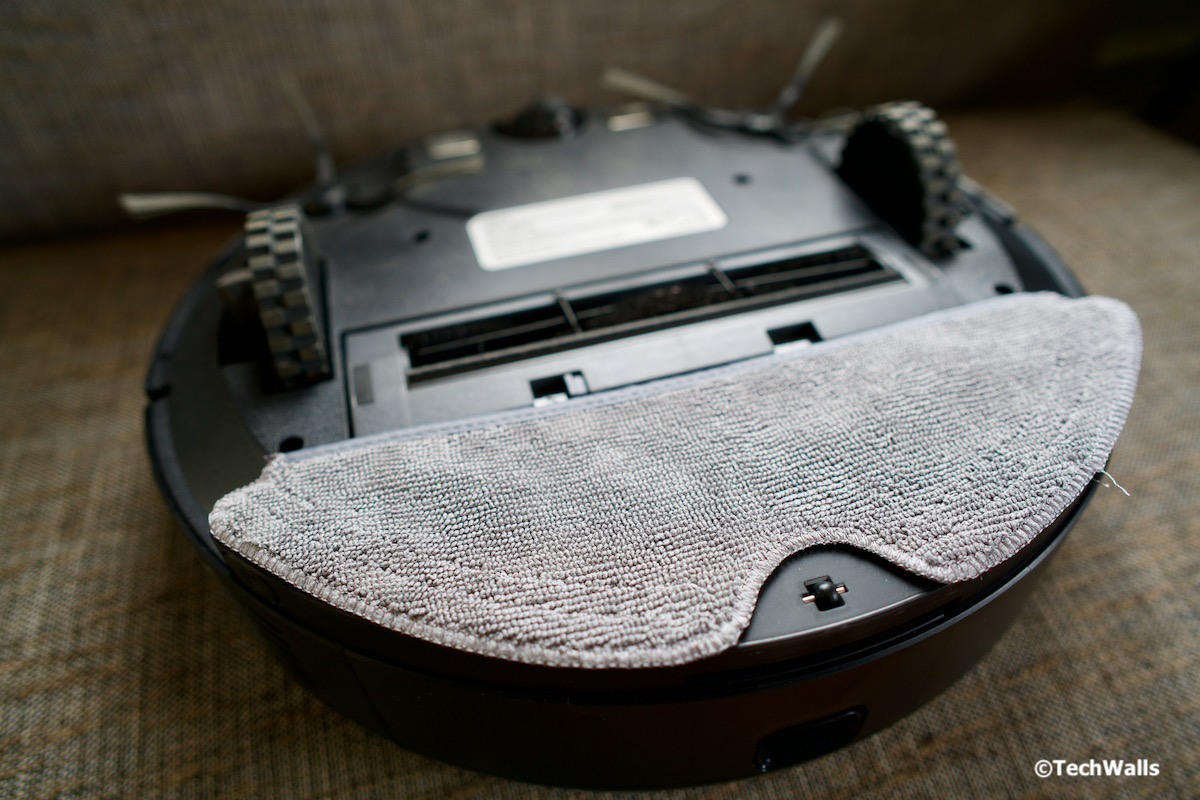 Besides, it uses some infrared sensors to avoid collisions but it can't detect smaller objects or power cords on the floor. As a result, I found it get stuck with cords frequently and even pull down my machines on the desk. It is highly recommended to keep your cables and power cords tidy when using this robot.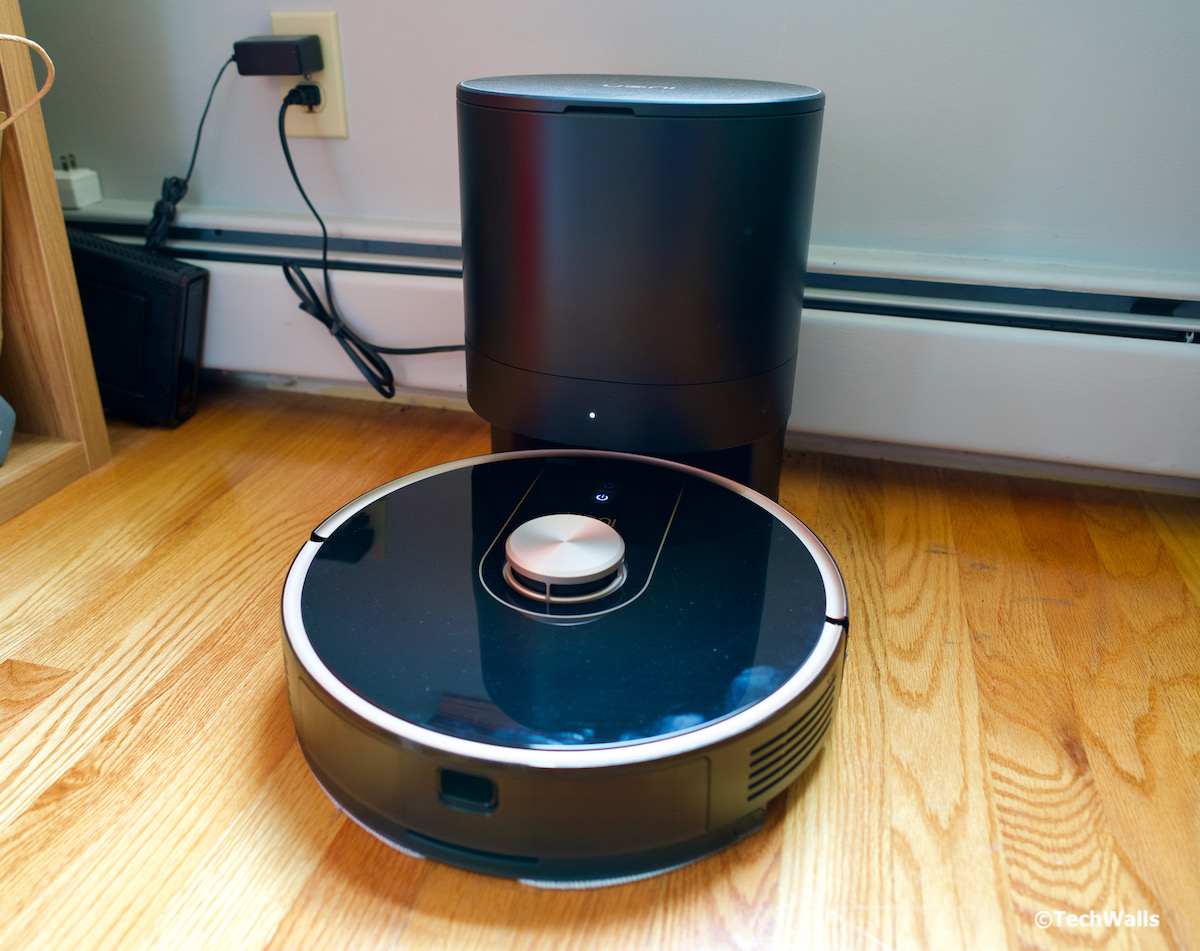 The robot is equipped with a remote control but you probably don't need it. I prefer using the app because I can choose a specific room to clean. Moreover, I can set it up with Google Home or Amazon Alexa to give voice commands.
Overall, the Uoni V980 Plus is not the best robot vacuum on the market but it is furnished with some high-end features at an affordable price. If you love the convenience of a self-emptying dustbin and decent suction power, you will love this robot. If it could improve in cord detection, this would be a perfect choice.
Disclosure: As an Amazon Associate, I earn from qualifying purchases. The commission help keep the rest of my content free, so thank you!