As writers, especially those in the technology field, we have to always be at the forefront of the technology trend. From cameras to gadgets, if we haven't tried it yet, we at least know a lot about it. However, when it comes to communication, one thing that hasn't changed is the importance of emailing as a blogger. From communication with editors to accepting contributing offers, email is still by far an important mode of communication for writers. Today, we will take a look at a couple of emailing basics that all writers and bloggers should learn.
Reply Quickly
One thing I dislike most is when I don't receive a timely reply. I'm a very impatient person. I feel that one of the faults of emailing is the wait time in a conversation. A conversation that, in person, would probably last at most an hour could last weeks through email. One way to make sure to reply to an email in a timely manner is to set your phone to receive emails as they come. This is known as push notification or push email. When an email is received, you are notified, meaning your email is constantly being checked by the application or device. A second way to ensure that you reply or at least get a reply quickly is to set up an "away" notification system on your email. Gmail allows you to add a vacation message that is automatically sent out each time you receive a message. This allows those to know that, when you're away, they will not fret if you don't send a message right away.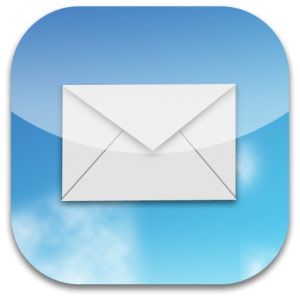 Look into Newsletters
Another way to make emailing work for you is to have a newsletter for your blog or website. This will allow your readers to know when you have a new post, consume a week's worth of posts without having to check back on your website every day, and thirdly it can allow you to use it for good, including sponsoring contests etc. Newsletters are also a great way of stats, allowing you to know the amount of possible viewers that will always see your posts (depending on the amount of people who actually pay attention to that month or week's newsletter).
Have One Emailing Hub
For me, I have a lot of email accounts. On a good day, I will find myself balancing three email hubs throughout the day. On a bad day, even more. What I mean by hubs is, Gmail allows you to connect multiple emails to one main email. For example, I have two smaller business emails are more specific and ones that I receive specific email from. For example, one is for business contacts and another is for my readers to contact me. I have a third email connected to this one hub that is also related to business. Instead of checking all three every time I check email, I have two connected to my main hub to save time. This also works well if you receive email from multiple addresses and you want to reply with one main email.
Your Email Footer Outline
Lastly, we will conclude with one way of concluding your email. A way to add a professional touch to emailing is to add footer to your email. The key to a great footer is to follow the motto: Less is more. To begin, you should make sure the footer is informing without using too much text and definitely without many (if not any) images. Why? Because you want to make sure your email footer is viewable by all your recipients. Next, make sure to include the following information in your footer:
– Your Name

– Occupation

– Website Link/Email

– Two important social networking links
Instead of outright using a link with http… you should instead hyperlink the text to make it more presentable in the email.
Here is my footer:
—

Emmanuel Banks

Tech Blogger | Video Blogger

Twitter: @therealemmanuel | About.Me: http://www.about.me/therealemmanuel
Disclosure: As an Amazon Associate, I earn from qualifying purchases. The commission help keep the rest of my content free, so thank you!