Disclosure: This is a sponsored post, we were compensated to publish this article on our website.
If you are using a computer or laptop, there are many scenarios that you will need to extend your display. Especially when you are using a laptop with a small screen, you will need more display real estate to spread out documents, spreadsheets, or concurrently running apps.
However, many people don't have enough space or budget for another computer, so why don't take advantage of the existing display on your iPad or Android devices? The Twomon SE was born for that purpose and it really works.
The Twomon SE is developed by DEVGURU and it is an app that costs less than $10. The developer has some other versions that can create dual monitors but the Twomon SE runs on the latest OS and has new drivers for improved performance. (For those using older tablets, TwomonUSB is recommended)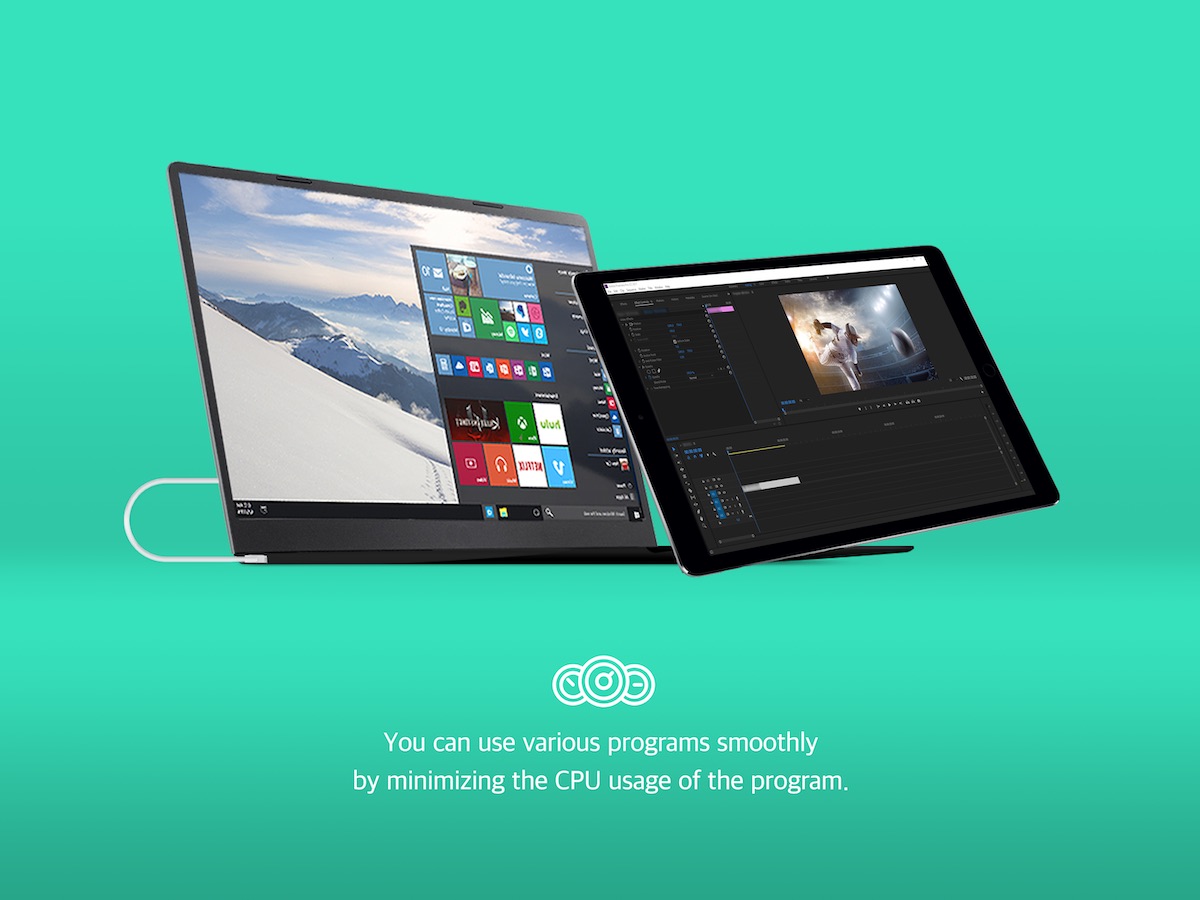 There are a lot of similar apps on the market to extend your display with an Android or iOS device. Each of them has its own pros and cons, so you should research carefully to see if it is suitable for your setup. Regarding the Twomon SE app, its biggest advantage is that you can use either your iPad or any Android tablet from Samsung, LG, or Google. Besides, it is highly recommended to use an app that works via USB because a lag-free connection is ideal; Some other apps using WiFi connection might have some delays and sluggish performance. However, this is not a perfect solution for everyone as you can only extend a display of a Windows machine at the moment. Hopefully, the support for MacOS is coming soon. Now, I'm going to show you how to install and start using the Twomon SE app.
1. Once you go to the homepage, you will see some links to download and buy the app. The first step is buying the app on Google Play Store or Apple's App Store. At the moment of writing this post, the app costs $8.99 on Android and $9.99 on iPad. You will need to install the app on your tablet before proceeding to the next step.
2. The app requires installing a hosting software in order to operate. The software is free and you can download from the same page above. Then you just need to follow on-screen instructions to set it up.
3. The last step is to connect your Android tablet or iPad to your Windows PC or laptop. Then, open the app on both your tablet and Windows machine. Your computer will just show up on the tablet display and you even can use touch capabilities to interact with the screen. You can choose to duplicate or extend your Windows display by pressing Windows+P.
You can also click on the Twomon icon on the tablet to optimize the display, for instance, you can change the resolution, set display scaling, and choose performance mode (low power, normal, high performance).
Everything is finished in a few minutes and now we have a secondary display to play around and increase work productivity. If you're interested, check out the app and let us know your experience.
Disclosure: As an Amazon Associate, I earn from qualifying purchases. The commission help keep the rest of my content free, so thank you!