The Touch ID was a revolutionary addition to the iPhone line-up when the iPhone 5S was released. Instead of having to click the home button, swipe to the right, and enter your passcode, Touch ID allowed iPhone 5S owners to access their iPhones simply by pressing their fingerprint to the touchpad.
In addition, individuals who wanted to resort to the original way of accessing iPhones, using a passcode, were able to do so as well. The home button was still that, a home button, but it had a tad bit more to offer. Because of this new addition being quite successful for the iPhone 5S, KGI securities announced on Tuesday that Apple will be including it in all of their newer iOS devices released in 2014.
What is Touch ID?
The Touch ID makes use of finger recognition and allows users to do a bit more than just unlock their iPhones. You can also make purchases with Touch ID, in a sense it becomes a replacement for having to enter your passcode in other parts of your iPhone as well. This is a way of ensuring security for the iPhone owner. Despite this assurance being wholly true, there are some users who are dissatisfied with the Touch ID not being accurate many times. In addition, you must use the finger that was used when registering your iPhone with Touch ID. So it's best to use finger of your dominant hand. I have also witness new users finding it difficult to remember they can unlock their iPhone through that method, resorting to the normal unlocking method unconsciously.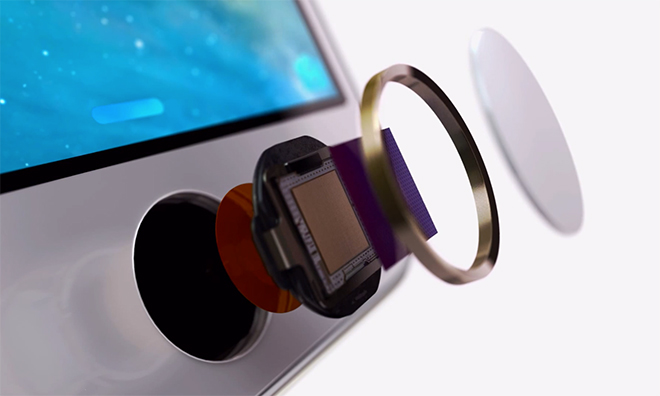 Touch ID in New iOS Devices
Ming-Chi Kuo of KGI Securities was quoted further as saying:
Apple's Touch ID module should see shipments soar 233% in 2014. We believe every new iOS device launched this year will be equipped with Touch ID, including 4.7" and 5.5" new iPhone 6, iPad Air 2 and iPad mini 2 with Retina display. Considering shipments of new products and iPhone 5S sales last longer than in 2013, we forecast unit sales of the fingerprint sensor module to grow 233% to 120mn for 2014.
Durability adjustments will be made to the Touch ID to ensure that it is able to withstand it's spark in customers, with iPhone 5S users being used last period as a way for Apple to see the strengths and faults of such a feature.
Does this Change Much?
The appearance of Touch ID in new gadgets may signal to many individuals that it is a popular feature that new users can't live without. However, according to a New York Magazine article from last year, this isn't exactly the case. Apple will certainly have to ensure that developers offer more to the table in the form of having applications make use of the fingerprint technology for it to be a selling point in any form. As I mentioned previously, it is a technology that many individuals need time to get used to. For over a half a decade, Apple has made unlocking iPhones done through one method – a passcode. A Touch ID for unlocking is still seen as a novelty by many users.
The Future of Touch ID
Can the Touch ID having a higher prevalence in the hands of iPhone users cause Apple to open the floodgates for developers to play around with the Touch ID in their applications? Chances are high that this will happen, however we must keep in consideration the security aspects behind the Touch ID. It is used for individuals to not only unlock their iPhones, but also make purchases without a passcode. Apple will have to balance security and developer freedom with such a route. Let us know in the comments below what you'd like to see out of the Touch ID in the future.
Disclosure: We might earn commission from qualifying purchases. The commission help keep the rest of my content free, so thank you!