Disclosure: We received the free product for this review but we spent time testing it to make sure the review is honest and unbiased.
I've tested a lot of air purifiers on TechWalls but most of them are still very expensive and out of reach of average consumers. The Toppin Comfy Air C1 is the most affordable air purifier I've ever used. Can you really save your pocket while not sacrificing the performance? Let's find out in the review.
Unboxing Video
Features & Performance
The Toppin air purifier has a very compact size since it is designed for small rooms up to 100 sq. ft.. Its small footprint allows us to place it on the desktop or nightstand.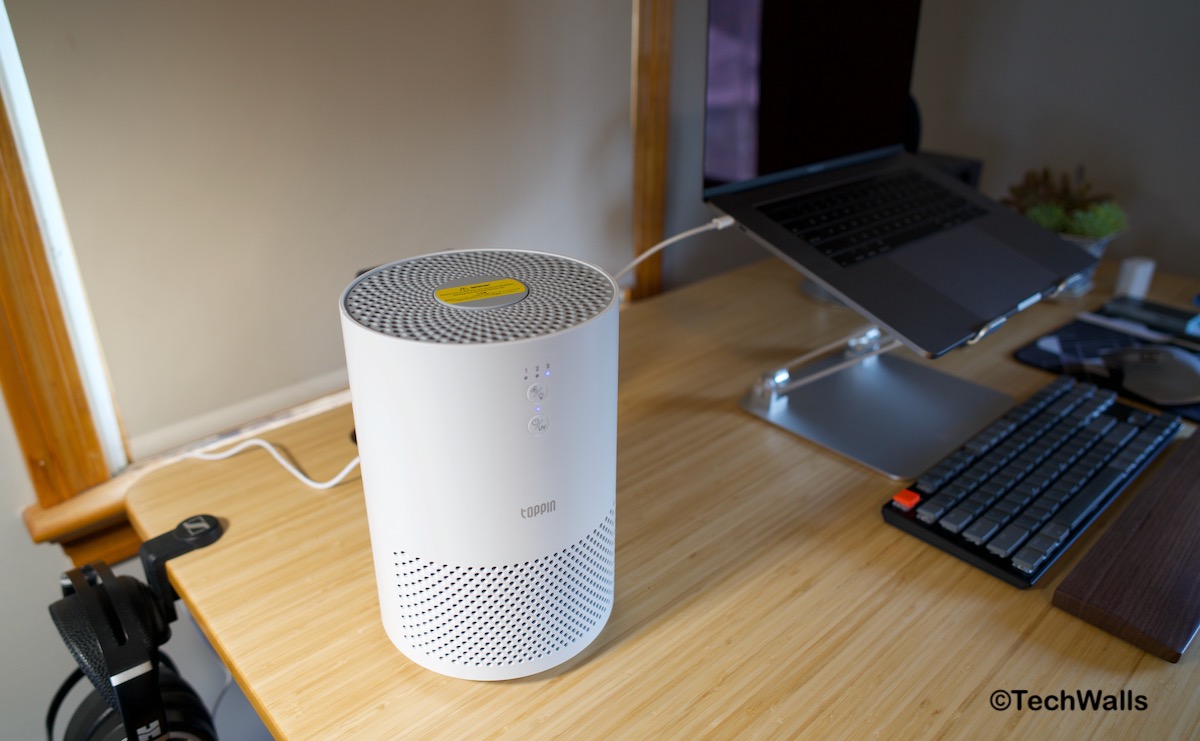 If you are living in an enclosed space like an air-conditioned room or a closed room during winter, I'd highly recommend you to use an air purifier. It does not only clean the air but also circulate it and promote a comfortable indoor air. When you live in a small apartment or studio, you can easily feel the stuffy air coming from cooking or new furniture. I used candles but they didn't help get rid of the smells.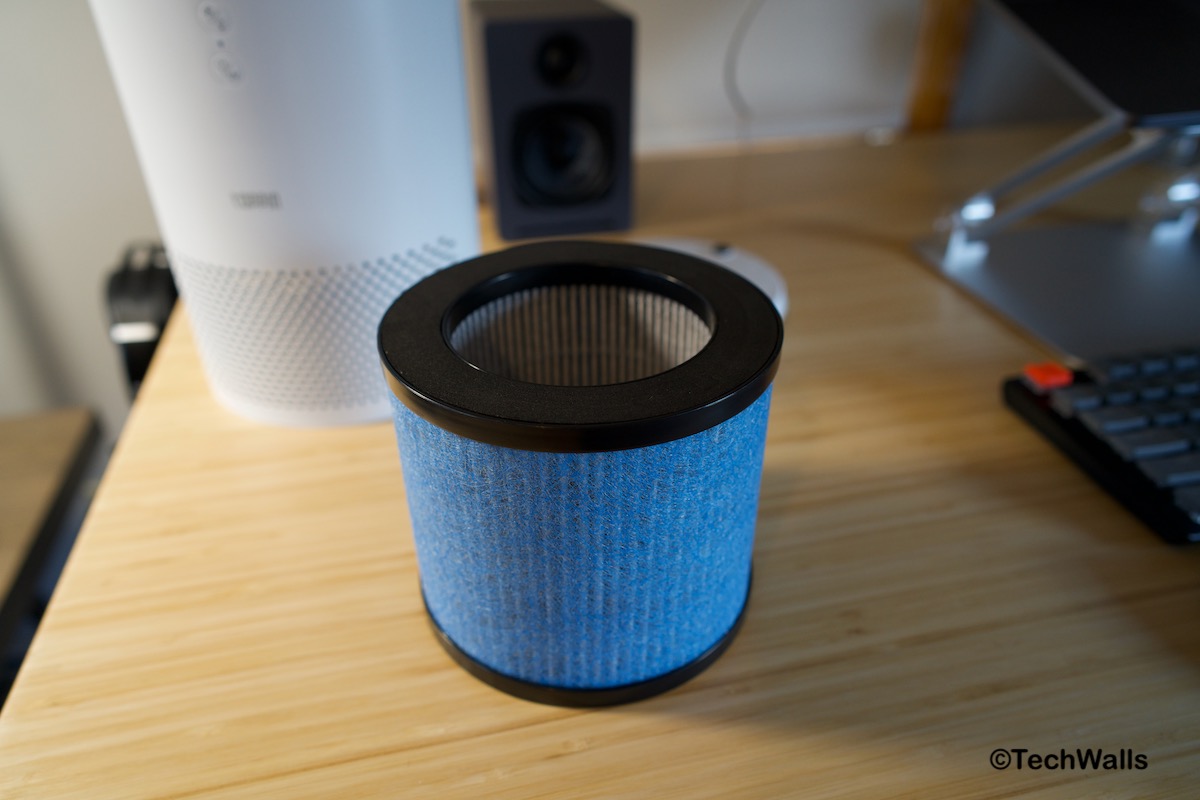 The Toppin's filtration system consists of an activated carbon layer, a H11 HEPA filter, a pre-filter, and a nano silver coating. The carbon layer of this filter is not as thin as seen on other filters, therefore, it might not be as effective in getting rid of smoke and odors. The filter replacement has a low price of just $16.99 and you just need to replace it once every 3-6 months, depending on usage and air quality.
An advantage of the purifier is that it includes a UV light which can be helpful in killing viruses and bacteria passing through the filter. This shouldn't be confused with a nightlight function on the base. You can also adjust the fan speed with the top button. The lowest fan speed is very quiet at around 37 dB.
Overall, the Toppin air purifier is among the most affordable options with true HEPA filter on the market. We at TechWalls highly recommend it for small space and if you don't have to deal with smoke and other uncomfortable smell.
Disclosure: As an Amazon Associate, I earn from qualifying purchases. The commission help keep the rest of my content free, so thank you!