Windows 8 is nearly upon us ladies and gentlemen, and we know many users are out there contemplating on whether or not to upgrade their system unit, or just stick it with what they got. For those planning to beef up their system to something with a little or more oomph, keep on reading, you're going to love what we've got in store for today.
Picking apart the best CPU (Central Processing Unit) for your new Windows 8 based computer, is not an easy task. There are so many choices out there, but luckily, there is only two companies to choose from. We have AMD in one corner with a silent sneaky look, and Intel in the next all confident and brave, but which one should you go for?
The AMD vs Intel Battle
Intel and AMD have been doing battle in the CPU space for decades now, however, this war for our pocket change has been quite the one sided affair. From ever since I found myself going knee deep in all things computers, Intel has always been the top choice for most of my peers, me on the other hand? I was the odd man out with this strange lust for AMD chips. Am I an AMD fanboy? Yes I am! But would this confession of a fanboy affect the way this article is written? Yes it will – I'm just messing with you guys, all things biased will be kept for offline and online discussions with friends.
Top AMD Processors
AMD hasn't been keeping up with the game as of late, the company's Bulldozer FX processors turned out to be more than just a disappointment, they were a massive disaster that had many die hard AMD fans making the switch to that company that mustn't be named. Still, despite the problems AMD is facing right now, one thing is certain, AMD processors are very affordable
AMD FX 8150 8-Core
This bad boy is the meat of what AMD has to offer. The FX 8150 is the first native 8 core desktop processor, and it works really well when it comes down to multitasking. One cannot deny the speed of the FX 8150, however, for this being AMD's flagship processor, it falls behind an Intel i5 processor, which means it can't compete with an i7. Worse thing, I'm taking about i5 and i7 Core, would have been a terrible thing to mention ivy Bridge.
Clock Speed: 3.6GHz
Number of Cores: 8
Price: $189.99 (Amazon)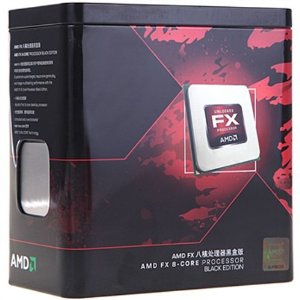 AMD FX 6100 6-Core
Same as the 8150, but with 2 less cores at your disposal. This little thing is more targeted at consumers at the mid-ranged level of the spectrum, folks who are just looking for a processor to those trivial tasks. Consider the FX 6100 as AMD's version of the Intel i3 Sandy Bridge if you must, to think of it beyond that is the equivalent of thinking pigs can drive.
Clock Speed: 3.3GHz
Number of Cores: 6
Price: $119.99 (Amazon)
AMD A10-5800K APU
AMD announced its second generation Acceleration Processing Units (APU), which is based on its Piledriver CPU and GPU core architecture. APUs are one of AMDs best innovations in recent years, with a fast processor and a Radeon HD 7660D GPU, this bad boy is perfect for those on a budget with needs for a little gaming here and there. It won't be the fastest thing you have ever used, but for the GPU power this baby brings, I think it's worth a look.
Clock Speed: 3.8GHz
Number of Cores: 2
Price: $129 (Amazon)
Top Intel Processors
Time to visit the Intel labs and what the company has in store for fans and none fans alike. Intel is the king of the hill, the general of the Culdesac, the speed in your slowpoke and on and on etc. While the company has little presence in the smartphone arena, it reins supreme in the desktop and laptops space, there doesn't seem to be any form of change at the end of that tunnel.
Intel Core i7 3770K
This beast right here is the fastest Intel Ivy Bridge processor, and no doubt should be on the pinnacle of any list of CPU purchases. Those who require extreme raw power for their sleek new Windows 8 based system, should focus on this sexy little thing.
Clock Speed: 3.5 GHz
Number of cores: 4
Price: $319.99 (Amazon)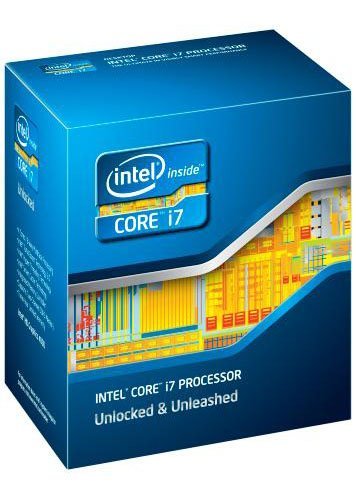 Intel Core i5 3570k
Right here is the i5 version of the above i7 Ivy Bridge chip. Not as powerful, but compared to the AMD FX 8150, which is the top of the line AMD chipset out right now, it is more than capable. AMD needs to worry, because if the company's top processor is unable to compete with Intel's mid-range offering, then all hell is going to break lose when stock prices begin to fall faster than raindrops.
Clock Speed: 3.4 GHz
Number of cores: 4
Price: $219.99 (Amazon)
Intel Core i3 3225
Finally, the Ivy Bridge Core i3. This is the least desirable of the list of Ivy Bridge processors; it sits at the bottom of the pile but still manages to stay neck to neck with the AMD FX 4100.
Clock Speed: 3.3 GHz
Number of cores: 2
Price: $149.99 (Amazon)
Conclusion
Which CPU should you choose for your next Windows 8 set up? It all depends on what you want in your system. If you want raw power that makes you feel like a Super Sayian in your bed or living room, then an Intel Ivy bridge processor is right your ally big guy. However, if you just want a fair amount of power with excellent multitasking capabilities, then an AMD FX processor would be the one for you.
Disclosure: As an Amazon Associate, I earn from qualifying purchases. The commission help keep the rest of my content free, so thank you!