TokyoFlash is a watch maker that is well-known for its interesting and unique ways to tell time. You will never see simple hands and dials on their wristwatches.
Not long ago, I reviewed the Kisai Rorschach E-Paper Watch and that is still my favorite wristwatch till now. In this post, I am reviewing another promising watch from TokyoFlash, the Kisai On Air Black LED Watch. This is another concept submitted by fan and now it has become a real product. Let's see if this is a good watch for geeks.
Unboxing and Testing Video
Design and Features
At first glance, I am very impressed with the design of this watch. The case and strap are made of stainless steel with black coating. The simple fold over clasp also makes it easier to wear the watch. It looks like a luxurious watch, however, I saw some scratches on the strap right after I unboxed it. It seems like the coating is not scratch-resistant, so the watch could look really bad over time.
The front face of the watch looks quite amazing with its minimal design. There is no crown, no hands and the dial is almost blank. The time is displayed on an always-on touch-screen LCD display. You can see there is just a number on the screen and it is all we need to see the time. The number is the hour hand and it points to current hour, and the 2-digit number is showing the current minute. This is a very interesting idea.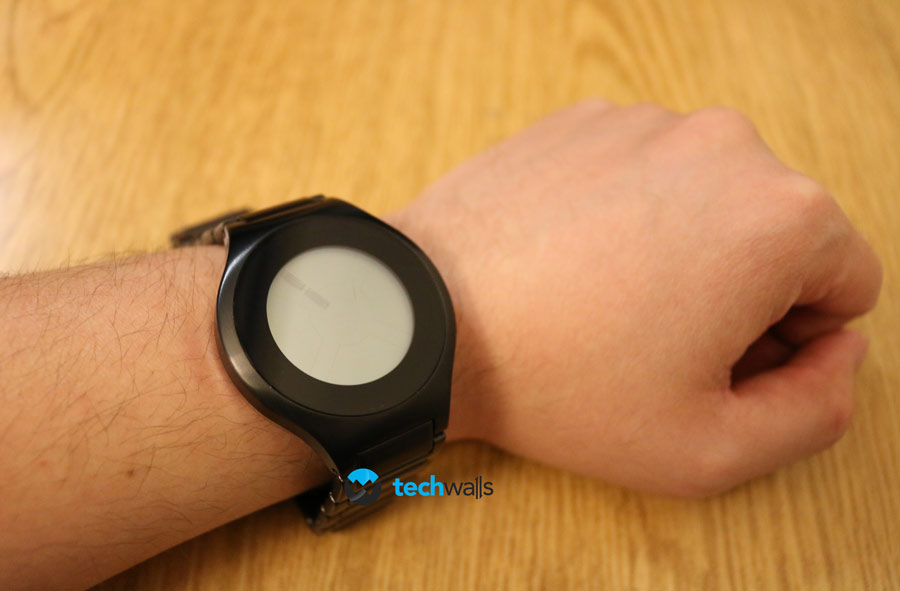 All settings of the watch can be changed right on the touch-screen display. There are 4 buttons on Top, Down, Left and Right of the screen and you will be able to use your finger to set time, date, alarm, animation, backlight and sound. The controls are a little confusing for me, so I will recommend you to keep the manual or watch the video above to get the idea.
The watch uses a replaceable CR2025 watch battery and you won't be worried to change it soon because it could last for up to a year.
Conclusion
Pros
Minimal and luxurious design.
Long battery life.
Cons
Black coating is not scratch-resistant.
Complicated to change settings.
The watch is listed on TokyoFlash for $199. Overall, this is a nice idea but not well-implemented. In my opinion, I still prefer the Kisai Rorschach e-paper watch over this one.
Disclosure: We might earn commission from qualifying purchases. The commission help keep the rest of my content free, so thank you!