The modern tech-oriented world offers students an extensive pool of resources. WordPress is among such solutions. As they pursue their academic goals, students can use WordPress for a range of functions such as:
Building a portfolio for their future careers.
Networking.
Sharing ideas.
Organizing their learning materials.
As students work to build digital citizenship, WordPress wins on various fronts. Among the top reasons why WordPress is a go-to include:
ease of use;
versatility;
export-friendliness;
authenticity (WordPress powers over 25% of websites).
WordPress offers a lot more, but how can students ensure they start using the platform the right way? Here are some pointers students can use to start on the right foot with WordPress.
Keep It Clean
Widgets and plugins are amazing, but students shouldn't be caught up in the pool. WordPress provides a range of widgets that can be added almost anywhere, not just on the footer or sidebar. Nonetheless, going overboard only makes the site cluttered. It leads to distractions that make it harder for users to interact with the content.
Plugins are in plenty. Some of them will come in handy while planning a site. A few won't hurt, but overdoing it hurts more than helps. Each plugin impacts the CPU, memory, and bandwidth, to mention a few elements. Professional websites feature a clean and slick look. Students can go for the same, thus making their sites easy to use.
Education Themes Are a Gem
Picking an ideal WordPress theme is not a cakewalk. There're many options, and the quickest hack students can use includes going for education themes. Education themes are flexible. With minimal programming skills, you can create impressive displays.
Education themes are also a great starting point as students can comfortably create niche sites. This is especially crucial while considering students' society needs. The best part is that students can add more functionality to the theme with the readily available plugins.
Security Counts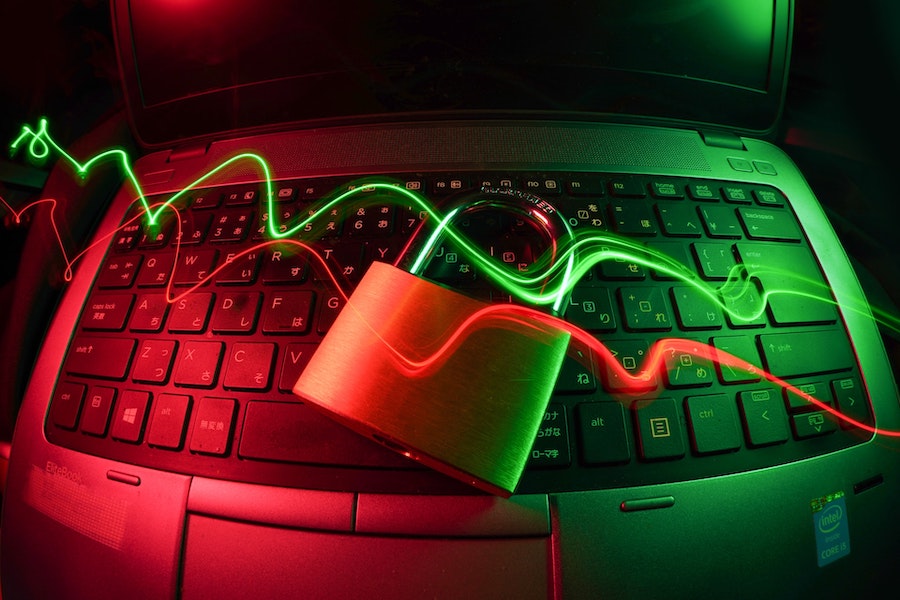 While getting started, security might not seem like a significant concern. Nonetheless, it is best to consider it from the word go. Security measures help students keep their WordPress-powered site intact after considerable work building it. Here are some of the overlooked yet straightforward security tips that can help students start on the right foot.
Some of them are basically DIY security measures requiring little to no coding/tech skills. Most, if not all, also won't cost a student a penny. Yet, it is advisable to look for more ways as the WordPress website grows, including premium security measures.
Login attempts limit
Brute force is still a considerable threat. It entails multiple login attempts using various password combinations. Setting a limit makes it easier to deter such attacks. The best part is that a student can even utilize a plugin that blocks the IP address one keeps trying to access your data from. A simple hack is to limit the attempts, say to 4, then set some minutes on lockout before another attempt.
Two-factor authentication
Who doesn't use two-factor authentication measures in the modern world? It is easy, and a student could even use two-factor plugins featuring extra security layers. Such a simple measure makes it harder for hackers to crack your site.
Limit login page access
Limiting access to the login page to a set IP address isn't such a hassle. The approach means that your WordPress site will only accept login attempts from the given IP address.
Hidden admin page
The admin bar isn't useful to other registered WordPress users. Hiding it is not only a straightforward security measure but also helps to keep your site clean.
Block the nuance
As students learn the ropes, they'll discover some IP addresses that can't seem to stay away but keep trying to break into their WordPress site. Blocking such IP addresses is a logical solution keeping them away for good.
Don't Skip the Integration
Accounts integration and sharing allow students to save time. This is a significant benefit, especially while working with other collaborators. Sharing lets students enjoy more freedom, thus facilitating productive learning progress.
Students can also leverage a range of WordPress collaborative tools. This includes using the WordPress network, allowing other players such as the professors, other students, or authorized personnel to view what they need while keeping your site secure.
Organization Is Critical
WordPress is loaded with plugins that make it easier to organize a student's progress. From planning to studying, there are enough open-source resources a student can leverage, which facilitates smooth progress. For instance, a student can find a planner and make it easier to create and manage to-do lists. Others are packed with features that let students track their progress, thus helping them stay on course.
WordPress also features learning tools. Flashcards, for example, are great reminders that make it easier to study, understand, and retain information. Students using WordPress as a learning tool should prioritize such plugins to facilitate their learning progress.
Technology offers amazing learning tools, which makes WordPress one of the top solutions. Getting around WordPress isn't that challenging, yet it can supercharge students' learning and career development quests. Trying out various plugins and themes, among other tools, isn't costly. Most of those are free, and even the premium options typically offer a free trial.
Students don't need programming skills to enjoy the many benefits WordPress offers. Nonetheless, in the modern, fast-paced world, learning the basics is advisable. It helps students leverage more smart tools the platform offers and fast-track their learning and career endeavors.
While navigating the exciting yet challenging schooling period, a few hacks can come in handy. Apart from utilizing WordPress, other valuable hacks that can get a student through the period include:
effective time-management;
financial planning;
continuous studying.
Knowing when to seek help also counts. For instance, with a reliable and reputable custom essay writing service, a student can save considerable time, learn at a friendly pace, and comfortably keep grades up.
Disclosure: We might earn commission from qualifying purchases. The commission help keep the rest of my content free, so thank you!