Choosing the right domain name for your new blog can be a hefty task. Most of the domains we desire might be already taken ages ago. And with the few choices left – unless you have some creative juices flowing flawlessly – you should be very careful in picking one. Here are a few tips you should keep in mind.
#1. Make it unique
Having a unique domain name is almost indispensable in branding. Never choose an iteration of the name of any popular blog, brand or anything else, as this can lead to tragic results. You can't expect the search engines to point at your 'fightclub.com' , instead of showing up pages related to the popular movie 'fightclub' .
#2. KISS – Keep It Short and Simple
Short domain names are easy to remember, as well as easy to type in. if you already have a good website name – which is a bit long – in mind, you can try opting for a short form of it, without sacrificing your choice. Some popular examples are PopSci (for PopularScience) and HuffPo (for HuffingtonPost).
#3. Go for a .com
Having a .com tld is pretty important, if you are serious about blogging. Many of the Netizens – including me – Just type in the blog name in browser's address bar and hit Ctrl+Enter, which opens up the blogname.com. So if your domain is not a .com, you may lose some type-in traffic.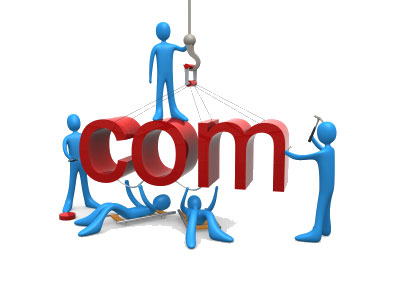 .Com domains have SEO benefits too. If you cant find your desired domain name available in a .Com, and there is no alternative choice in front of you, then opting for a .net or.org wont hurt much.
#4. Personal or Professional
If you are building a personal blog, most probably linked with your portfolio, the best choice might be your name itself. Lot of freelancers and bloggers follow this method. Check out EthanMarcotte.com or darrenrowse.com if you needed examples. You can also combine your hobbies, interests or job title with your name, like joethedesigner.com .
On the other side, never include any names in the domain of your professional blog. You do that, and it is very unlikely that your blog build a good credibility.
#5. Brandability and SEO
Search engines love domains with your niche related keywords. Having a domain like seoblogtips.com or technologyreview.com will make itself self explanatory, as well as score high in search results. But most often, this might mess with the brandability of the domain.
If you are serious about your blog, establishing it as a brand will help a lot. Brandable domains have some element of uniqueness in them, which helps to attract readers.This is why domains like Mashable, Slashdot and BikeFolded are so popular.
So which should you opt for? Brandability or SEO? Ask me. And i would say, go for both at once. There are many great websites with brandable – yet keyword related – domain. Engadget, Gizmodo etc are famous examples. Finding such good domains names are not so easy. But with the new great online tools, the task has become so simple.
Naming.net – A great website and online tool for finding a name for your business, product or website. You just have to provide the keyword of your choice, tweak the settings and hit 'Find names'. Simple as that !
Wordoid.com – Another great site pretty much similar to the above. Allows you to choose from a variety of languages too.
Make good use of these sites as they may have some valuable domain suggestions for you.
If you have anything to add, or have an opinion, feel free to comment.
Disclosure: We might earn commission from qualifying purchases. The commission help keep the rest of my content free, so thank you!