Taking excellent photos for your online store is very important. With the tight competition in the eCommerce sector, you wouldn't get a fair share of the market if you fail to invest in high-quality pictures. If you already own a good camera and are fairly talented in taking product pictures, you will now need to learn how to edit the images. Fortunately, there are many programs available which can help you fix any imperfections in your pictures. In this list, we will cover some of the most popular photography tools for online stores.
Adobe Photoshop
PhotoShop is perhaps the most popular photo editing tool available today, and it is essential to all online store owners. The program is not free. The prices start at 9.98 pounds per month, and this might be very low compared to the results delivered. Note that Photoshop is an advanced photo editing tool which is specifically meant for experts. If you are only getting started with your store, you can consider using some of the free programs. Alternatively, you can spend some time watching tutorials on YouTube. Don't try to grasp everything in a single session since that can be overwhelming. The advantage of this program is its wide range of features. It can be used to create almost any kind of impression you can imagine.
GIMP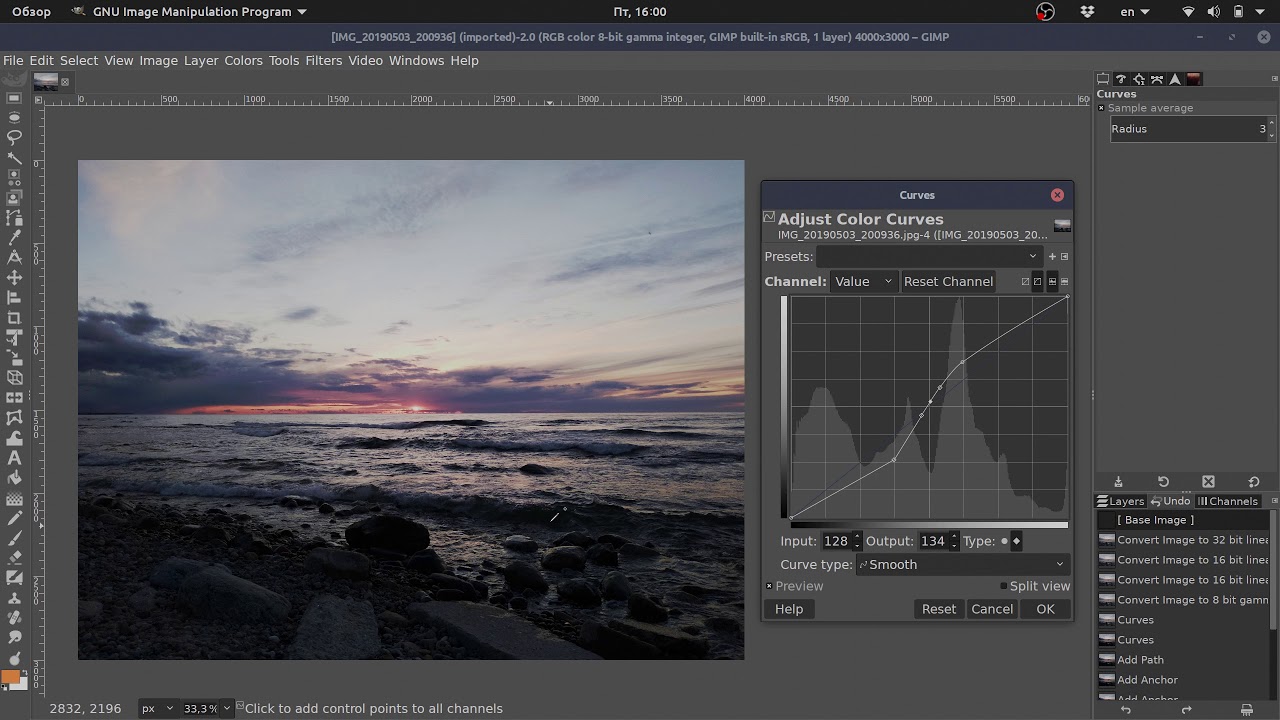 GIMP is short for GNU Image Manipulation Program. This program is popular among beginners since it is free and quite easy to use. Still, many experts find it useful as it is designed with many different features. GIMP has been around for many years and has been noted to be the most reliable alternative to PhotoShop. Of all the free photo editing software, this one has the highest number of features. It can be used on almost all major operating systems, including Windows, Linux, and OSX. Since GIMP has many features, you should make a point of going through some guides or tutorials. This way, you will be able to take full advantage of the program.
Pixlr
If you are looking for a free photo editing software, you have to try this one out. It has been noted to be the closest thing to Photoshop available. With this program, you will be able to create an image from scratch, but you can also import a picture from your desktop or a different website. The service also allows you to import images from Facebook, and this offers an extra layer of convenience. Pixlr is currently being upgraded to an HTML5 version, and this will make it compatible with many different devices and browsers.
Conclusion
If you are planning to open an online store, you should be ready to engage in photo editing. You should take some time to learn how these programs work. With the best pictures, you should be able to grab the attention of your target market and make more sales. Start by using the free programs and upgrade to the paid versions as you gain experience with photo editing.
Disclosure: As an Amazon Associate, I earn from qualifying purchases. The commission help keep the rest of my content free, so thank you!