Online shopping provides a sense of pride you don't get from many things. You sit on your comfy chair and scroll through brand new gadgets, clothes and home products. If you like any of them, one click is all you need to have the order processed.
There are thousands of shopping websites around the world. Most of them cater to local markets but a few have broken boundaries in rendering their services worldwide. Take a look at the best shopping sites of 2018.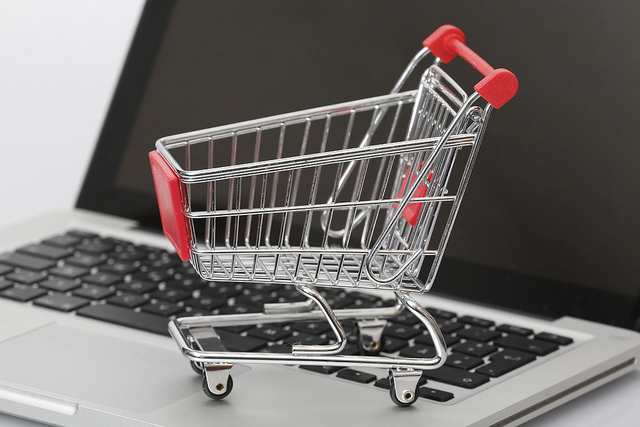 Amazon
Valued at more than one trillion dollars, Amazon is the largest shopping site in the world. It's also the most popular, with traffic twice that of its closest competitor: eBay. According to Statistica, the biggest reason people shop on Amazon is low prices.
Amazon keeps their prices low by making exclusive partnerships with large brands and by making some of their own products. The company also has fewer expenses because it doesn't have any physical retail stores.
While Amazon was first launched as a book website, the most purchased items on the website are electronics. The company sells products from almost every category but computers, TVs, smartphones and consoles have more buyers than any other item.
There are multiple reasons to love Amazon if you have never purchased there. The best reason is the confidence of knowing you will get your items safely. If like 59% of American buyers you are on Amazon Prime, you get the goods delivered overnight or quicker than regular customers. Most products have warranties and money back guarantees if you are not satisfied. The website also enables reviews so that you can read previous customers' experiences with the same products.
eBay
eBay offers a different shopping experience compared to Amazon. Anyone can become a seller and you are not limited to a seller-specified price. Hundreds of items on the shopping site are placed for auctioning, meaning you can bid or negotiate with the seller.
If you find an iPhone cover priced at $20, you can place a bid of $18. If no one offers a higher bid, the items become yours. If you love bidding in small increments as the competition increases, eBay has something called automatic bidding. You set the maximum amount you are willing to pay for but eBay places slightly small bids until the seller accepts the money.
Unlike Amazon, eBay doesn't manufacture its own products. It provides a platform for buying and selling without posing any competition to sellers. Like Amazon, you can find almost anything on eBay. Items are categorized based on prices, type, discounts, and features. The customer support is good and the prices tend to align with those on Amazon.
Overstock.com
Overstock is arguably the biggest shopping site for home products. Furniture, kitchen products, décor items, outdoor products, jewelry, and baby items are some of the site's specialization. Under each category is a multitude of products from different retailers. Each product has a picture, short description, rating and its price in your local currency.
Like Amazon and eBay, Overstock is built to optimize your user experience. Almost every category has five or more sub-categories beneath it. The ratings and number of people who made them give you an overview of whether the product is popular or not. You can easily add items to your shopping cart and there are discounts galore.
Walmart.com
If you love Walmart but hate the chaos in their stores, their website is lifesaving. Everything is neatly categorized and nothing Walmart sells can't be found on their website. Electronics, shoes, shop deals, anything—if you have seen something on a Walmart store, you can find it online.
While Amazon is considered by many a better shopping site than Walmart, there aren't many differences when it comes to pricing items. You can get as many deals on Walmart.com as you can get on all the top sites. That includes Amazon, eBay and many other top websites for different kinds of services and goods.
Etsy.com
Etsy is world famous for giving artists a platform to sell handcrafted items. The US-based shopping site lists a wide range of products but handcrafted items are their main business. That means gift cards, ornaments, hand-made bags, and personalized products are the most popular items on the shopping site.
Due to its nature of doing business, Etsy is not your go-to website for electronics, generic clothes or anything else that isn't personalized. Visit the website if you want jewelry, crochets, and clothes with personalized prints.
Aliexpress.com and Alibaba
Aliexpress.com is a China-based retail store with a sister website called Alibaba.com. The two sites are both owned by a company led by Jack Ma, the outspoken Chinese billionaire. Both companies deal with retail and wholesale products in all categories.
The companies are worldwide popular for selling Chinese-made products not sold anywhere else and for their low prices. While they are most popular in China, the companies ship products worldwide and have high reputations both within and outside Asia.
Costco.com
Like Walmart, Costco is the online version of its physical retail stores. You get everything you can find at Costco stores on their website. Everything from groceries to electronics is available on the website. Additionally, the shopping site offers business-related services like rental cars and cruises. You can book a vacation place, a Disney trip or a weekend getaway conveniently.
Best Buy
Best Buy is increasingly growing popular around the world. The company's main market is still in North America but it supports shipping to Europe and many countries in other continents. Electronics is the main category but you can find such items as appliances, toys, and home security products. Best Buy is a large company in the US, with great support services and low prices.
To Conclude
Amazon and eBay are consistently ranked as the best two shopping sites almost every year. In 2018, the two giants still dominate the largest market share. China-based Alibaba and Aliexpress sites follow closely while most sites dominate only small markets.
If you are looking for the best shopping sites this year, the reviewed companies rank at the top. Visit each website for further research and shop where you are best welcomed.
Disclosure: We might earn commission from qualifying purchases. The commission help keep the rest of my content free, so thank you!